Tangy Whipped Yogurt with Honey-Muddled Red Raspberries and Sumac is a refreshingly sweet and tangy way to dress up yogurt for breakfast or a light dessert.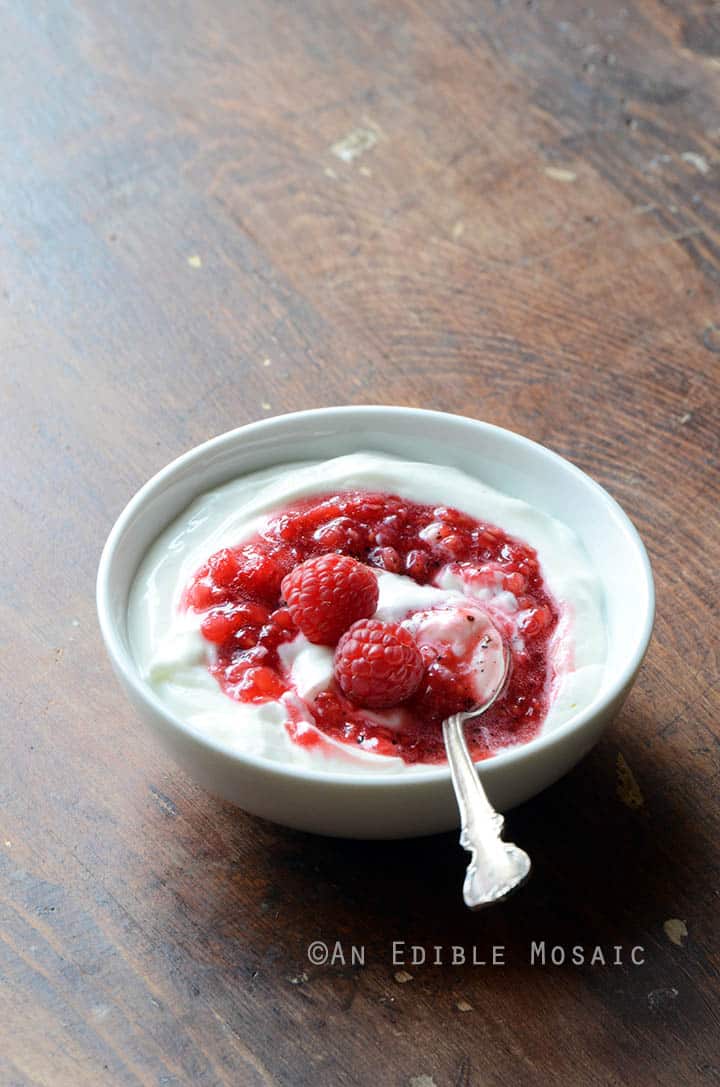 I'm often surprised at how delicious the simplest foods are.
Fresh strawberries drizzled with dark chocolate; just-baked bread spread with butter; juicy ripe pear slices with creamy blue cheese and a touch of honey; onions and garlic sautéed in olive oil and seasoned with salt and pepper; and let's not forget a humble childhood favorite, peanut butter and jelly.
These are the pairings – too simple to even be considered recipes – that are staples in my kitchen but rarely see the light of day on my blog.…