Golden and crispy outside with gooey, melted cheese and sweet strawberry preserves inside, this Strawberry Grilled Cheese sandwich recipe tastes like a fresh cheese danish.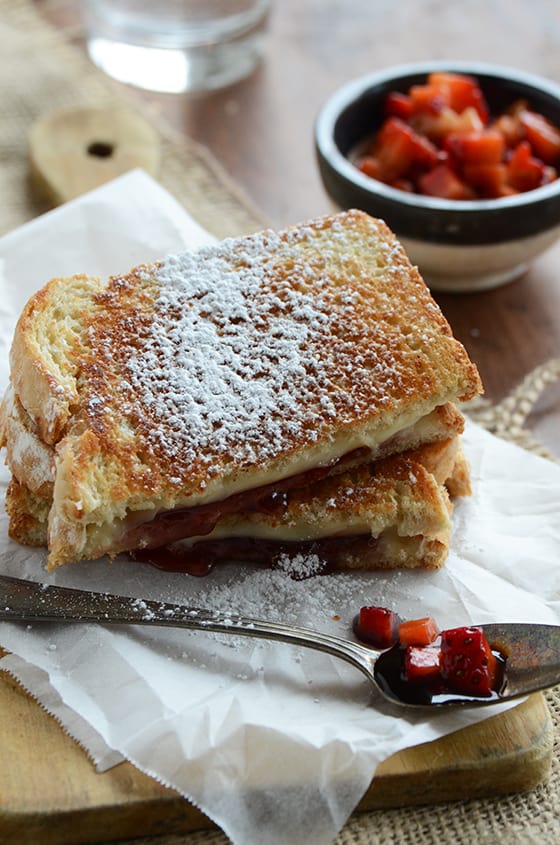 Grilled cheese, the iconic American sandwich, is a favorite of most kids growing up. It never stops being comfort food, even to adults.
Crisp and buttery outside and gooey with melted cheese inside, it's the perfect sandwich, even in its most basic form.
…