This Dukkah recipe (Egyptian Herb and Spice Mix) is a savory, nutty herb and spice blend that packs a punch of flavor and crunch.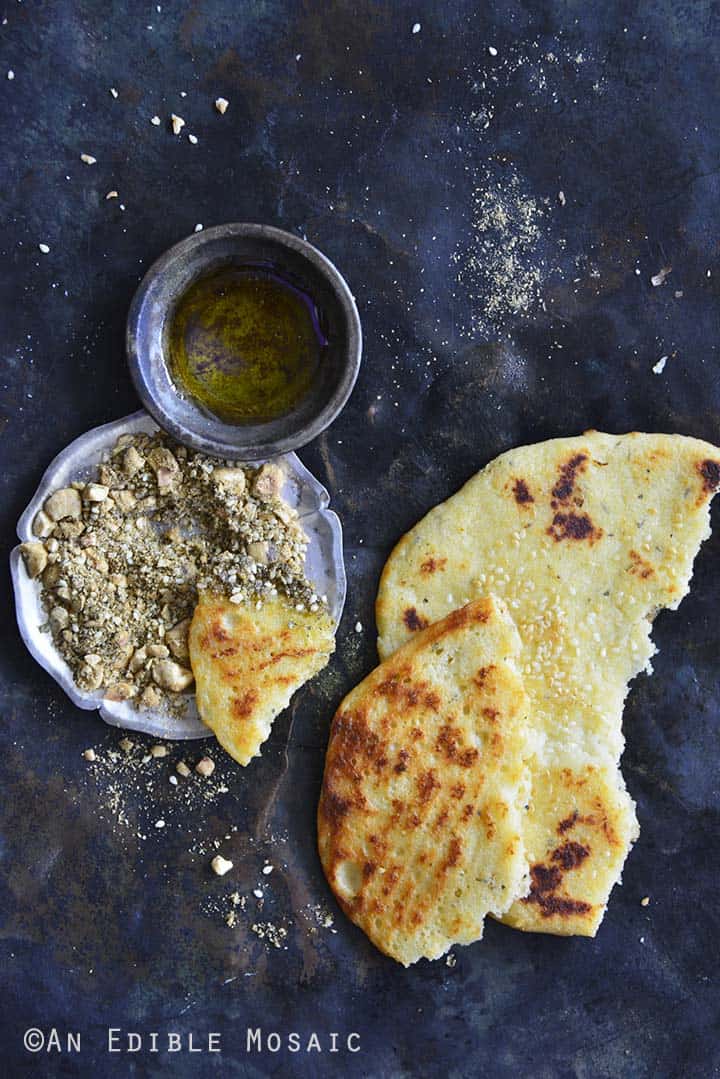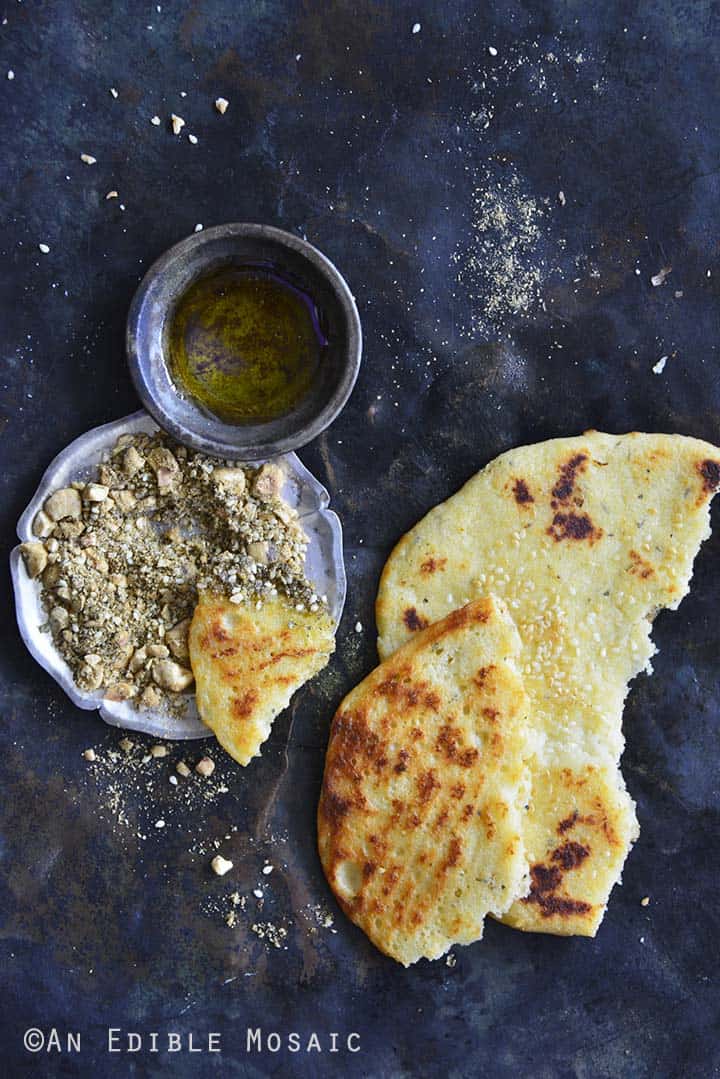 Pictured above is my Low Carb Flatbread recipe from The Keto Queens. Paleo Flatbread would also be delicious!
When I lived in and visited the Middle East, one of my favorite things to shop for was spices. The spice shops were vibrant; full of heady, exotically-spiced air, a rainbow of colors, and of course all the usual clamor that goes along with your typical lively marketplace.
…