This paleo Healthy Chocolate Mug Cake Recipe has rich chocolaty flavor and great texture! It's saved me when I just want a little something sweet that's fast without eating junk food.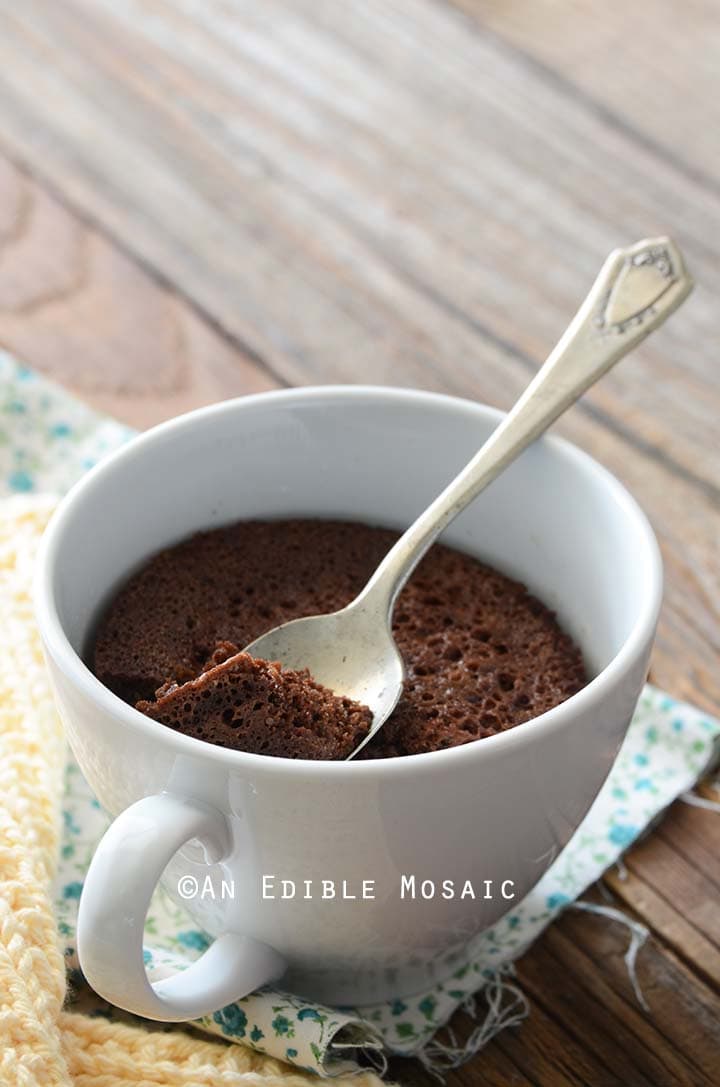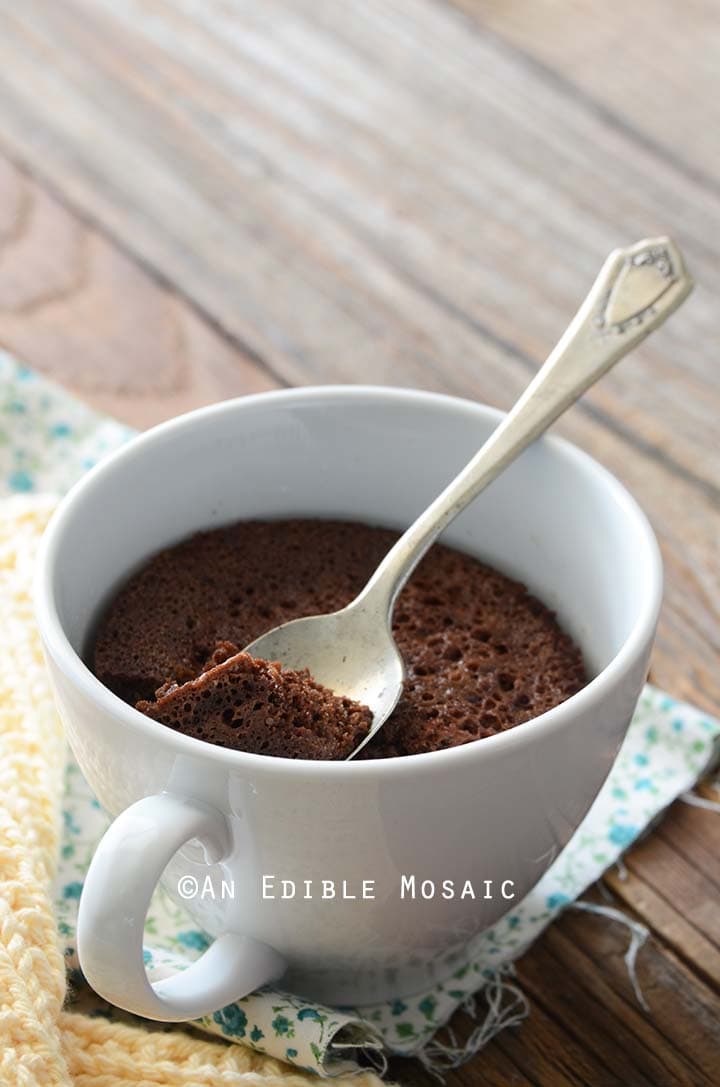 Like I mentioned when I told you about my Chocolate Cupcakes for Two, I'm kind-of particular about my cake. (As Mike likes to tell me, I'm kind-of particular about a lot of food-related stuff, but that remains to be proven and is an entirely different discussion for another day.)
Anyway. I don't think there is anything more disappointing than seeing an absolutely stunning cake and then sinking your teeth into what you think will be pure bliss, and realizing that it tastes like rubbery-textured cardboard.
Such a bummer.…