This Vegan Baked Beans Recipe is a perfect balance of sweet, smoky, and salty flavors with a slight tang. It's basically a meat-free version of Boston Baked Beans, but it comes together in a fraction of the time. It's the perfect side dish for anything you grill up!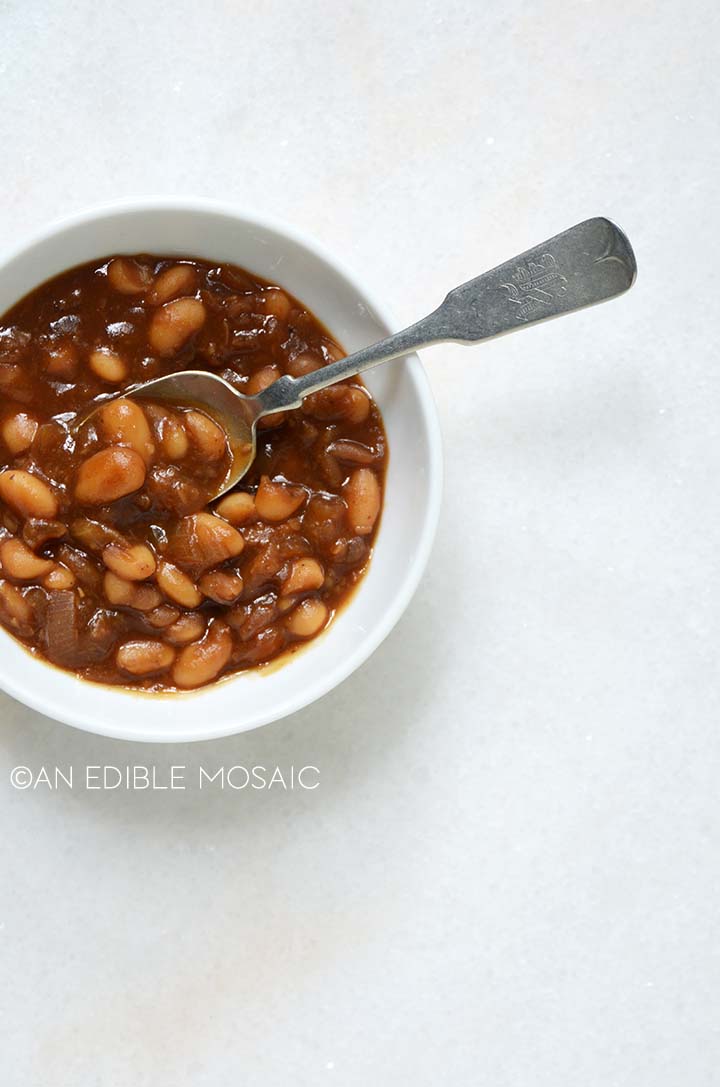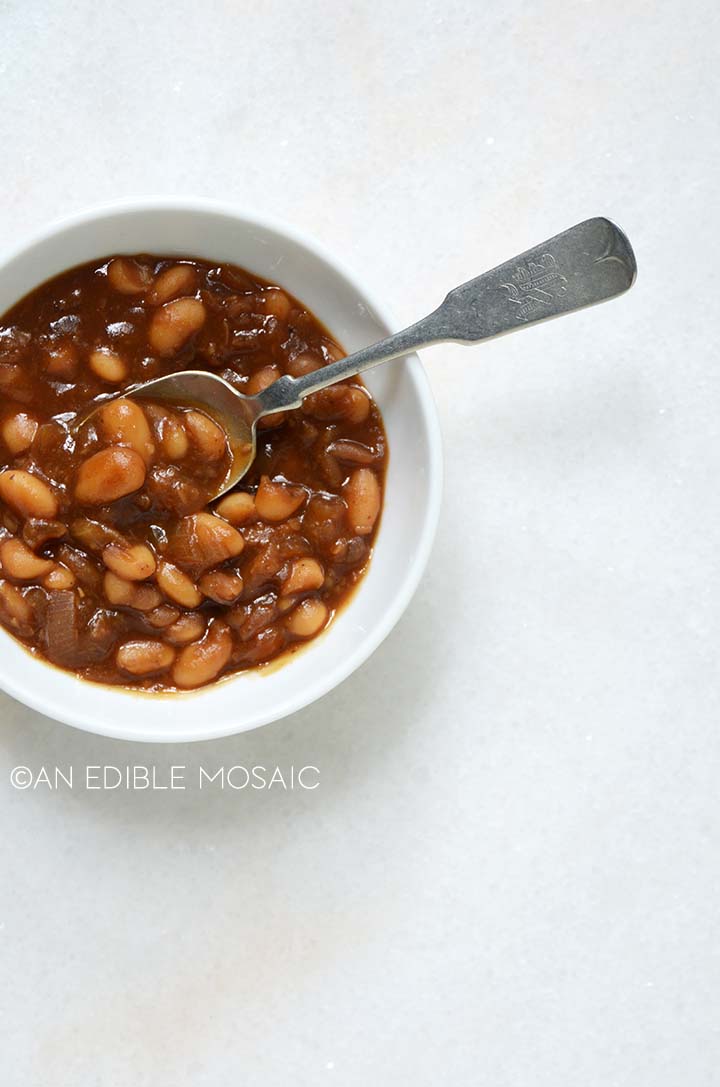 I confess, I've never been one to be all that sad when Labor Day rolls around.
Yes, I like summer (as much as any Buffalo-born-and-raised-girl can). But in all honesty, I love autumn way too much to be disappointed about summer's end.
…