5-minute rich and flavorful velouté sauce is a French "mother sauce" made from roux (butter cooked with flour) and chicken stock. It's basically gravy without drippings, and it's a great recipe to have up your sleeve for serving with things like roast chicken, roast turkey, or even pot roast!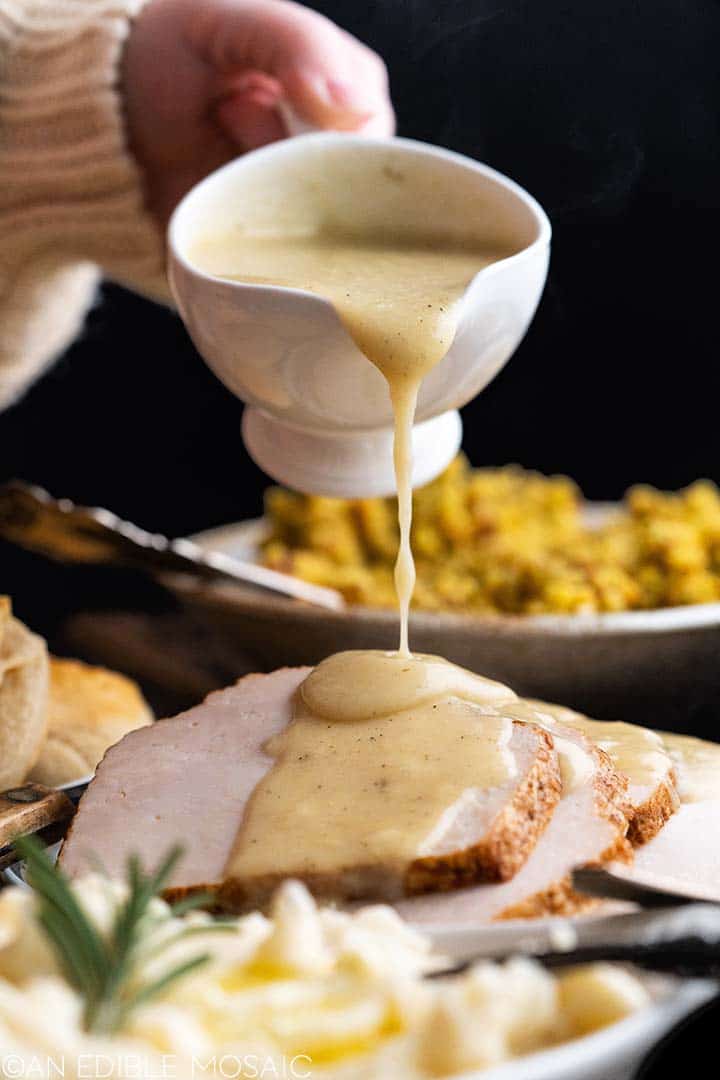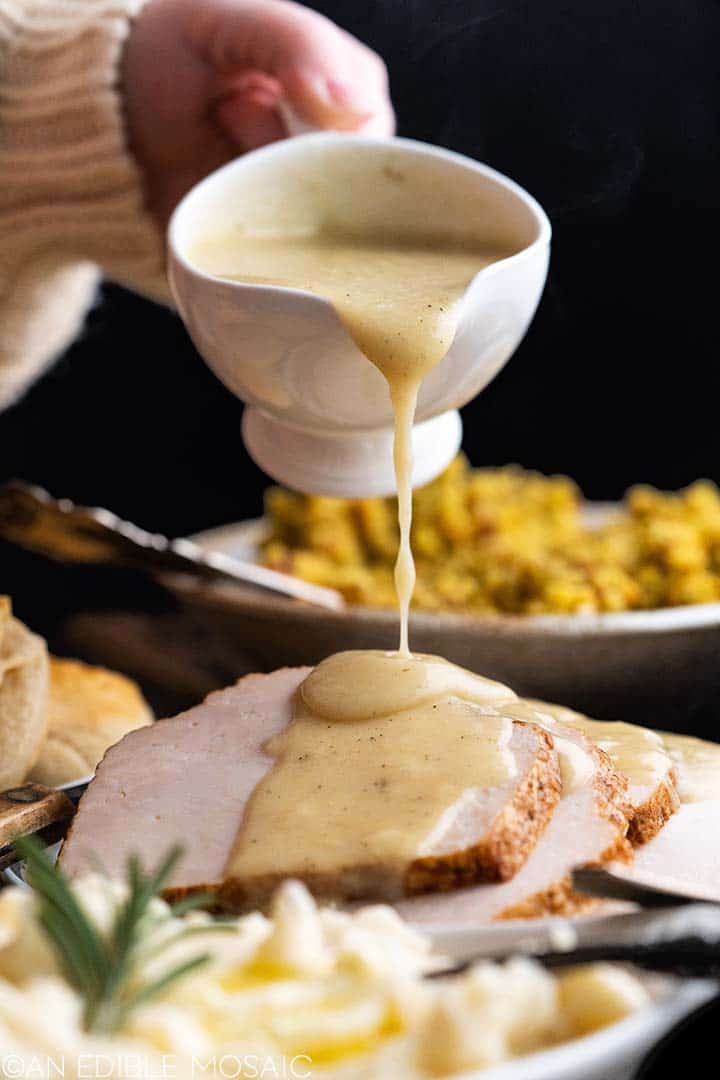 I've been making chicken gravy without pan drippings for years.
This is for two reasons.
…