This mini Victoria sponge cake recipe features golden, buttery cakes sandwiched with vanilla buttercream and raspberry jam for a classic afternoon tea party treat that's as easy to make as cupcakes! And heads-up, they're the perfect spring and summer dessert for any celebration or gathering.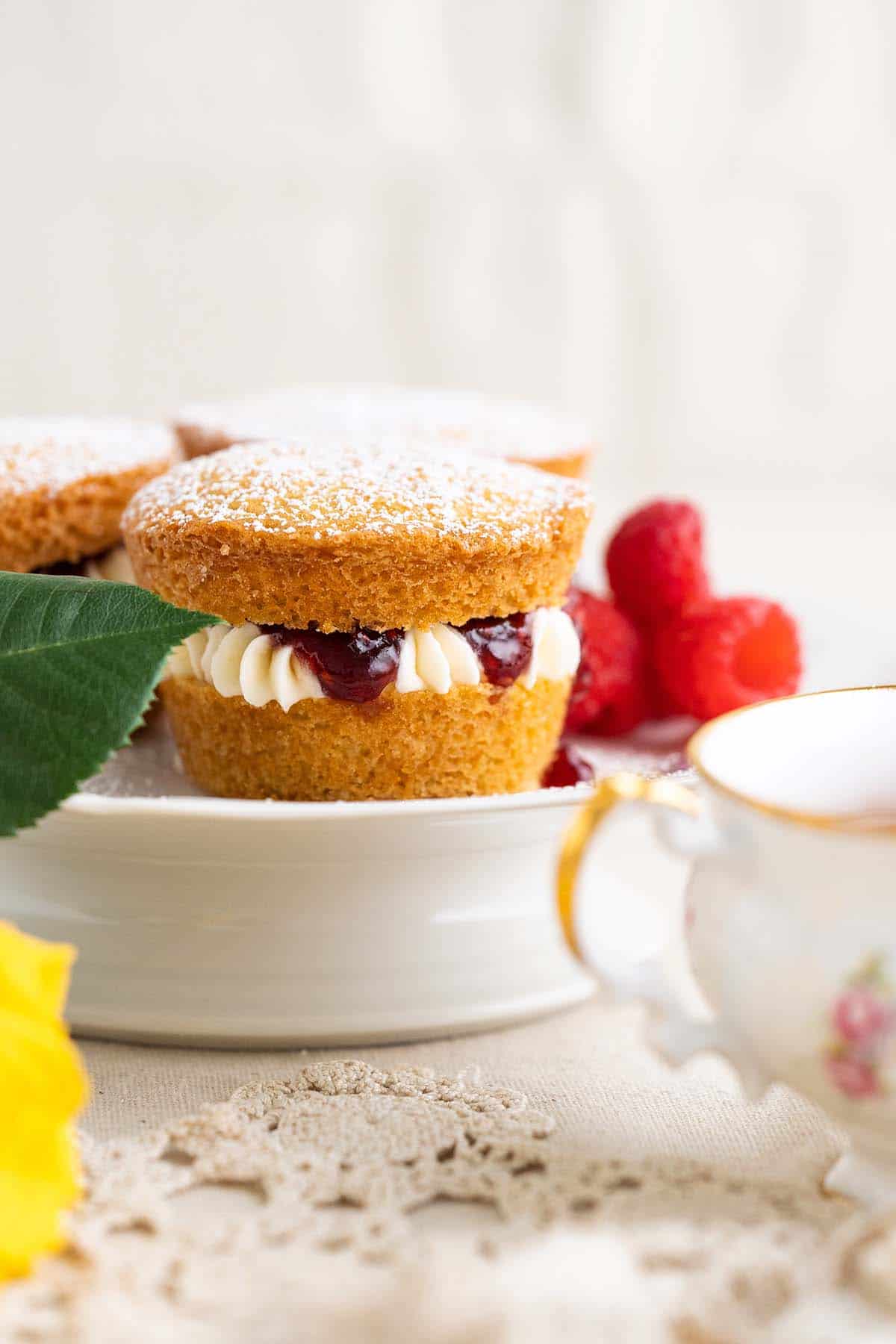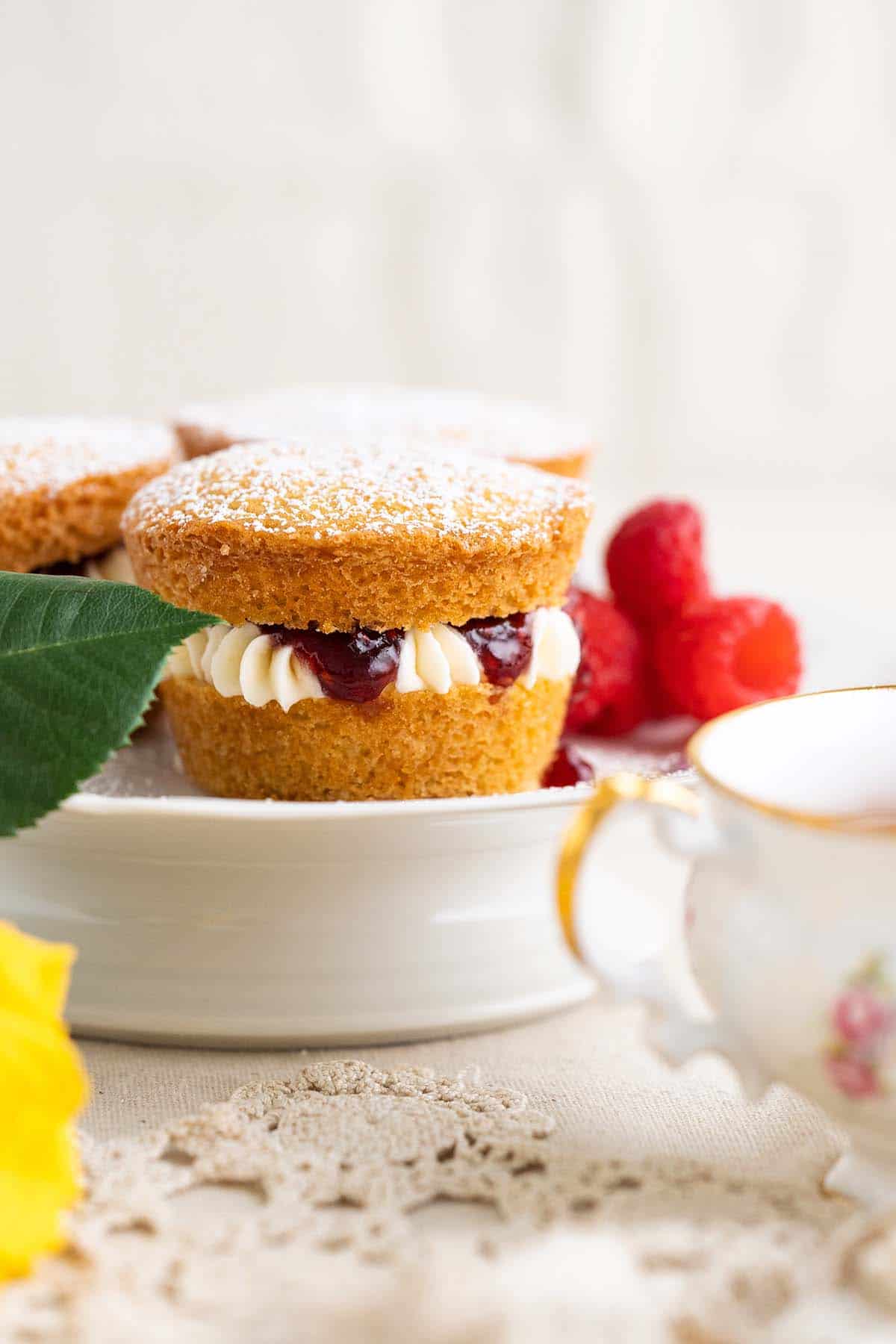 If you're looking for a pretty little treat that's perfect for spring and summer and fit for royalty, you found it. These cupcake-sized Victoria sandwich cakes are sophisticated enough for a tea party, but easy enough for a birthday party. And if you need a potluck dessert, this is a great option.
I made these for a very special occasion: Mother's Day.
…