Inspired by Cornish Pasties, this savory herbed beef pasty recipe features meat and vegetables in a flaky, buttery crust. It's the perfect hand-held portable meal, and is surprisingly easy to make!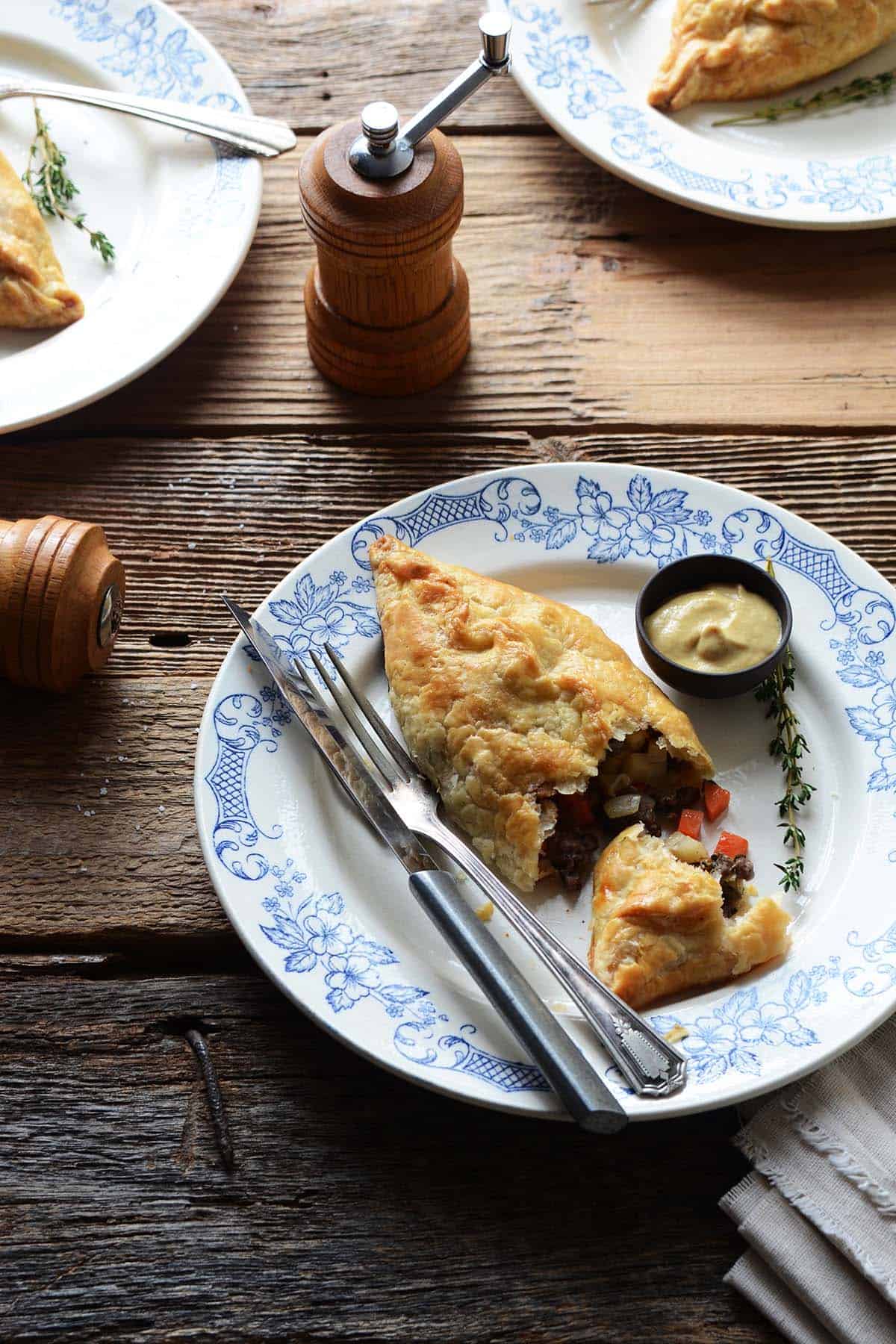 There are some TV shows that I just don't expect to get into.
Gotham was like that for me (Batman really isn't my thing, but oddly enough I felt compelled to not miss an episode), and Downton Abbey was as well.
…