This vegan porridge is the perfect nourishing breakfast – creamy, luscious wheat berry hot cereal topped with an easy 3-minute gingered blueberry sauce!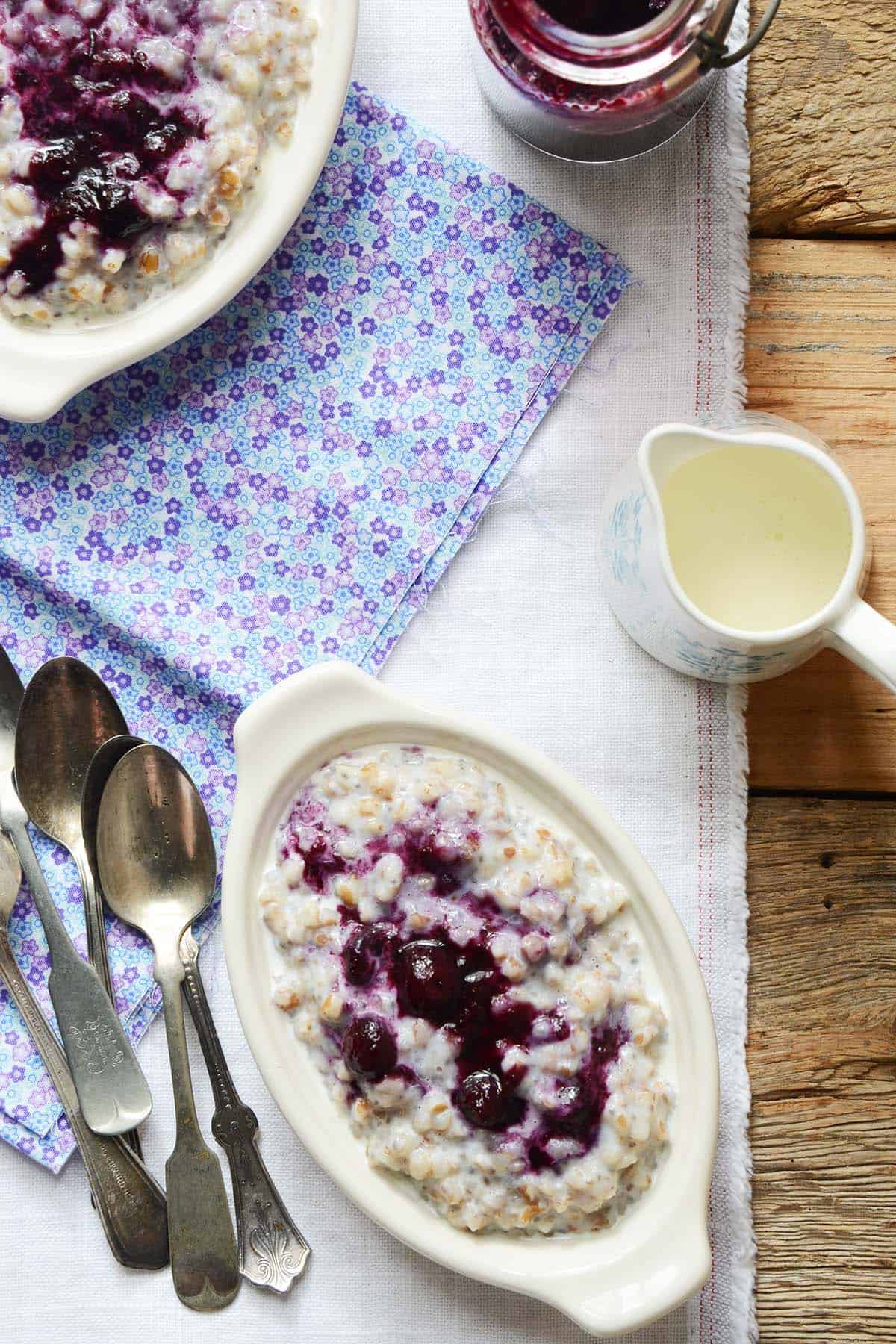 We're over a month into the New Year, and I'm always curious as to whether people make New Year's resolutions or not.
I've noticed that people I talk to are split just about down the middle in their line of thinking. About half make resolutions at the start of a New Year, and the other half say they try to make a resolution any time a change is needed.
…