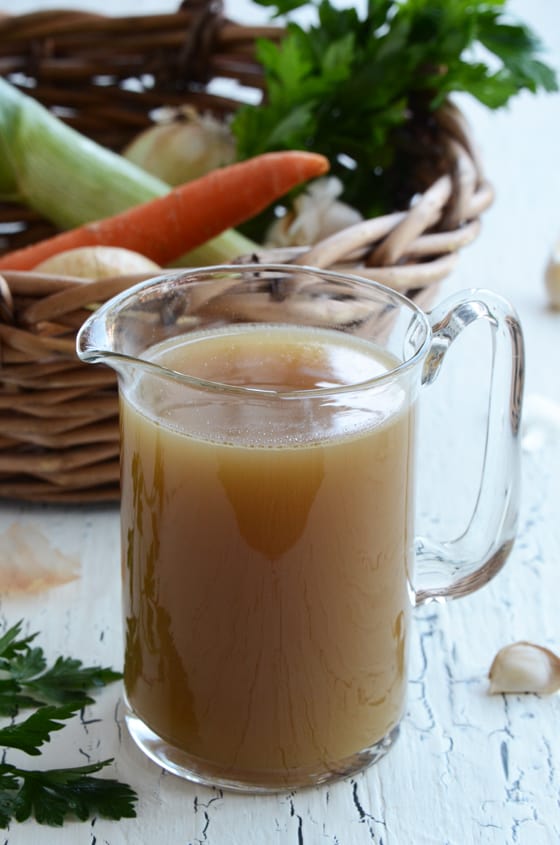 I have to give it to you straight on this one.
Making stock isn't the prettiest job.
There are bones and/or carcasses to deal with.  And skimming scum (ugh, that word is especially not pretty…but that's really what it's called!) off the top of a simmering pot of liquid that is best described as looking like murky pond water.  And the fun continues into the next day with skimming the fat off the top of the cold gelatinous stock.
It's not pleasant, not in the slightest.…