These two potato side dishes for holiday entertaining are perfect recipes if you want to slightly switch up a couple classic festive dishes!
When it comes to holiday meals, the meat might be the main event (or at least what gets the most attention), but for me, the sides are the stars of the show. Give me a plate full of stuffing, mashed potatoes, candied yams, green beans almondine, and cranberry sauce and I'm a pretty happy girl. And the turkey itself is totally gravy.
I'm always looking for new recipe ideas to switch up my side dishes, basically just a new spin on an old favorite, to keep things interesting.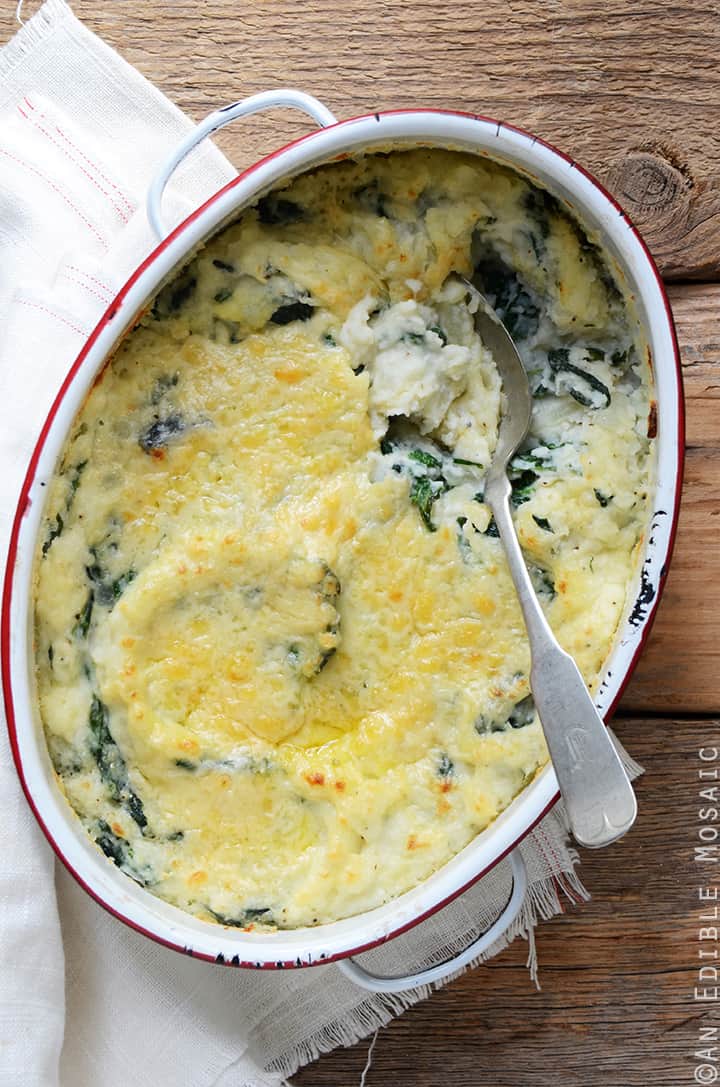 Potatoes are a classic; in my family, there is always at least one type of potato dish (usually two or more) at every holiday meal. Here I took a couple favorites (mashed potatoes and latkes) and made them a little more interesting.
Colcannon Potato and Kale Casserole is flavorful with garlic and cheddar and has the added nutritional boost from kale; it's a great sub for mashed potatoes for any holiday meal. And my Indian-Spiced Potato Latkes served with mango chutney is a fun twist on classic latkes for Hanukkah!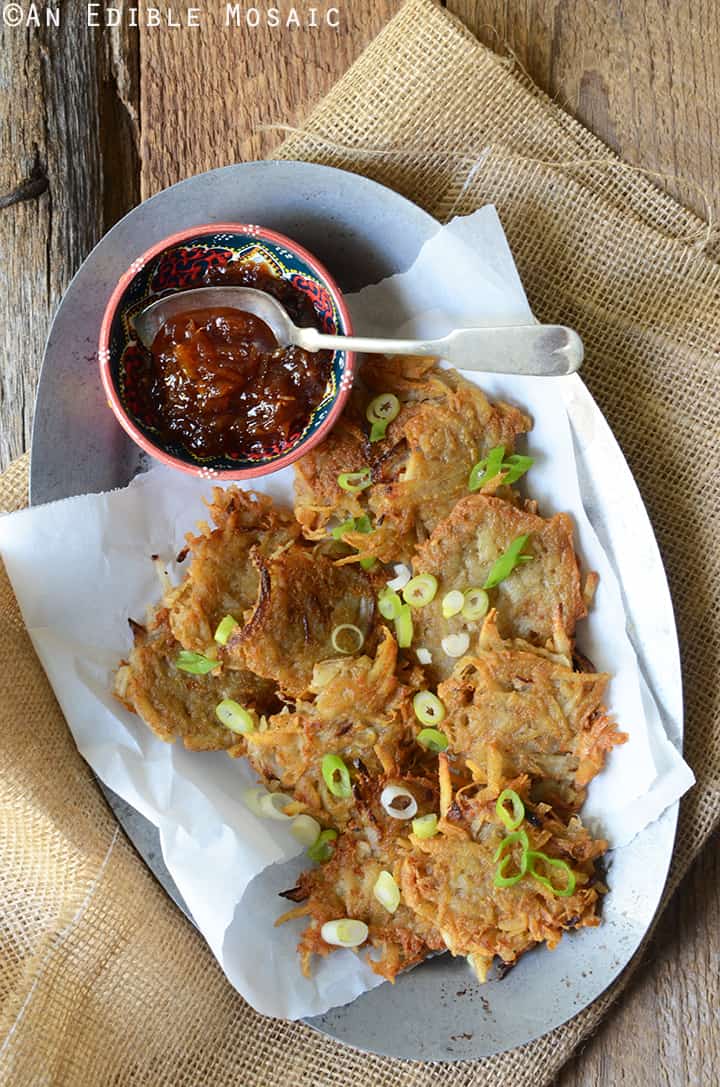 Get my Colcannon Potato and Kale Casserole recipe here and my Indian-Spiced Potato Latkes recipe here.
What's your favorite holiday potato dish?
Disclosure: I received the Idaho® Potatoes that I used in these recipes for free, and I also received compensation for developing the recipes. I am happy for the opportunity to share brands that I believe in with my readers, and I hope you enjoy my recipes. As always, opinions stated are my own.