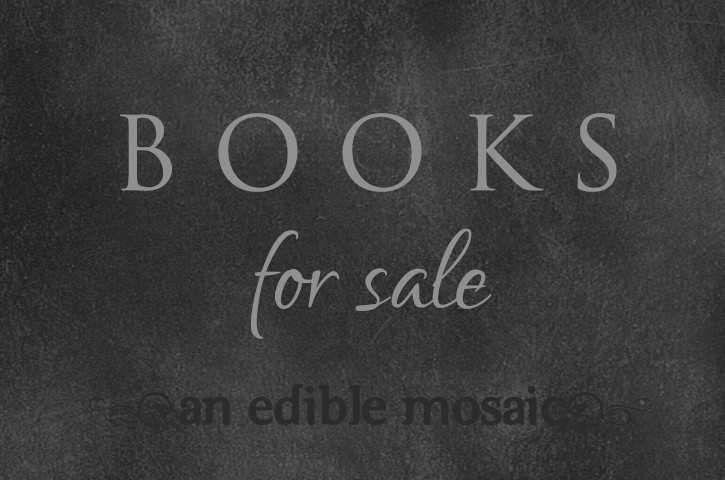 This is the final post in my Writing a Book blog series; if you've made it this far, thanks for reading! If authoring a book is a goal of yours, I hope I've given you inspiration and information on how to achieve it.
The final topic I'm going to discuss is how to promote your book, which is just as important as all the work you've done for your book up to this point. You might write a truly great book, but unless people know about it, it's not much good to anyone. Here are some promotional ideas to get you started.
1. START A BLOG
If you don't already have a blog, start one and plan on updating it regularly. Keeping up a blog is not only a great way to expand your fan base, but it's also a fantastic way to keep your readers/fans informed about what's new with you and communicate with them in general. And be sure to leave commenting open – it's a wonderful means of communication!
2. JOIN SOCIAL MEDIA
Along with keeping up your blog regularly, you should join a few different social media platforms (such as Facebook, Twitter, Pinterest, Google+, etc.) and update them regularly as well. Be sure you don't only promote yourself on your social media; your fans and fellow blogger friends will be happy to see you helping to promote others as well. Also, keep in mind that there's only so much time in the day, and you won't be able to join everything; focus on utilizing the social media that you feel works best for your needs and goals.
3. PLACE A "BUY" BUTTON FOR YOUR BOOK IN A PROMINENT PLACE ON YOUR BLOG
This can be something as simple as an image of your book cover that links to the "buy page" on Amazon.
I think there's a fine line between overkilling your site with ads for your book, and making your book available for purchase. Find that fine line: you want to make sure people know where to find your book if they want to buy it, but you don't want it placed so obtrusively that it takes focus away from the rest of your site. I made a simple banner in Adobe Photoshop and placed it prominently on my homepage…but it doesn't flash or expand or do any of those other annoying things that ads can sometimes do, so I think it works well as a happy medium.
4. CONTRIBUTE: WRITE GUEST POSTS FOR OTHER BLOGS OR MAGAZINES
In other words, build relationships. Seek out bloggers who write blogs with similar themes as yours, as well as bloggers whose work expands into other areas as well, as long as there's some kind of common thread. Offer to write a guest post for them, and invite them to write a guest post for you too. This is a wonderful, mutually beneficial way not only to help each other as bloggers, but also to keep your content fresh and exciting for your readers.
Also, look for other publications that you feel like you'd be happy contributing to, and then contact them asking if they're looking for new contributors. Even if they don't pay, if they have a very popular publication it might be worth writing a piece or two for them. Don't forget, you'll get the exposure not only from their website, but also from their social media.
5. LEVERAGE THE ONLINE TOOLS YOU HAVE AT YOUR DISPOSAL
Now that you have an active blog and several social media outlets, you can use them to reach people and potentially grow your readership and fan base. The factor that I want to emphasize is that although you'll be asking quite a few people for favors, try to only approach each person once. If you have a good relationship with someone, they are likely to be excited to help you out, at least one time. And don't forget, if someone helps promote your book on their site (by doing a review, giveaway, etc.), help get the word out by promoting them on your social media outlets…or even take it one step further and do a "teaser" post on your blog leading people over to their site. (Here's an example of a teaser post I wrote.)
Keeping those things in mind, there are several online event ideas you can use to help promote your book:
A. Host a "Virtual Book Launch Party" on Your Blog
This was the biggest online event I did to promote my book and it was a huge success. I tried to approach it the same way I'd approach planning any party – with food, a guest list, and party favors. (Here's my virtual book launch party post.)
The Food: Sharing a Cookbook Recipe and Announcing My Cookbook
The "food" for the party was a recipe from my cookbook, along with the announcement that my cookbook is now available for purchase. I chose one recipe from the book that I thought would be a real crowd-pleaser; it's a vegan dish that can be served with any number of things: Saffron Rice with Golden Raisins and Pine Nuts. I shared the recipe as part of my virtual book launch party, and all the other participating bloggers also shared the recipe on their blogs on the same day.
The Guest List: The Participating Bloggers
The "guest list" consisted of other bloggers who I invited to participate in the event (and of course my wonderful readers!). I invited about 100 bloggers to participate, expecting about half of them to agree to do so; I ended up with 54 bloggers participating, which I considered a huge success! A few things to keep in mind when you're thinking of bloggers to invite:
(1) Only ask people who you are already familiar with (for example, people whose blogs you regularly comment on or chat with in some other way).
(2) Only ask them to participate in one promotional event to help you out.
(3) Do something for them in return (for example, talk them up to your sponsors, mention them on your social media, include a link to their blogs, encourage your readers to check out their blogs, etc.). This is a wonderful way of showing your appreciation.
I asked the participating bloggers to include the following information in their posts:
A little bit of general info about the book (including the type of recipes in it, how I learned the recipes, the audience that the recipes are geared towards, etc.).
The same recipe from the book that I posted (i.e., Saffron Rice with Golden Raisins and Pine Nuts).
A link to my site so their readers could check out the virtual book launch party post and enter the giveaway if they wanted to.
I also gave them the option to use a photo of the dish that I had taken if they wanted to.
(Note that the participating bloggers did not receive my cookbook, and I did not ask them to do a book review.)
This is why it's important to ask bloggers with whom you have already established good rapport. They will most likely be more than willing to help, mostly because of the strong sense of community entrenched in the food blogging world, but also for the exposure, and additionally, because they're getting fresh, unique content for their blog.
It was extremely important to me to show each blogger just how much it meant to me to have them participating. I included a link to every participating blogger in my virtual book launch party post, and I also helped to drive traffic over to them by making it a requirement for people who wanted to enter my giveaway to do the following: "To enter the giveaway, head over to any one of the participating bloggers' blogs who are listed above to check out their blog (please leave a comment there if you can); then come back here and leave a comment on this post telling me which blog you took a look at." I also commented on every blogger's post and promoted it on some form of social media (such as Facebook, Twitter, and/or Pinterest).
Party Favors: The Giveaways
Perhaps the most important part of a virtual book launch party is the giveaway aspect, which is like the "party favors" at a party. You will need to approach companies that you'd like to sponsor giveaways for your virtual party. I had about one-third of the companies I approached agree to become sponsors; my final sponsors included: CUTCO, Pier 1 Imports, Big Kitchen, My Recipes, Scharffen Berger, Marx Foods, D'Artagnan, King Arthur Flour, Wean Green, Teeccino, Stonewall Kitchen, and Hashems.com, and the total value of my giveaway was over $1300. I was absolutely thrilled at my sponsors' generosity.
There are a few things to keep in mind when thinking of sponsors:
(1) Only approach well-known, reputable companies. Not only does this draw the attention of more readers, but it also means that the companies will be less likely to stiff you when it comes time to ship out the prizes, which is actually something I've had happen before. (Incidentally, if this happens, I think it is best business practice to eat the cost and purchase and ship out the prize yourself.)
(2) As much as possible, try to stick with companies that offer products that are in some way related to your book.
(3) Approach your potential sponsors early, as they might have to get corporate approval before they can commit to participating (I started emailing sponsors about three months before my event, which was about perfect).
(4) Explain thoroughly, but as succinctly as possible, what it is you're doing and how you'd like them to participate; here's what I said in emails to companies I approached:
My name is Faith and I blog at An Edible Mosaic. My first cookbook (An Edible Mosaic: Middle Eastern Fare with Extraordinary Flair) is coming out this fall and I'm planning a virtual book launch party to celebrate. In conjunction with the virtual party, I am planning to host a huge giveaway (tentatively scheduled for Nov. 9) full of fabulous items.

I love [insert company name]'s top-quality merchandise and I would be thrilled to include a giveaway of your product in this event. Would you be interested in becoming a sponsor? (Sponsors will be prominently featured with a link to their site in the giveaway post.) 

Please let me know if you would like more information about me, my blog, or my book. Also, if you would like to take a look at my Media Kit to see if there are any other ways you would be interested in working together, please let me know and I will email it.

Thank you very much, I greatly appreciate your time. I look forward to hearing from you soon!
(5) You might have a few sponsors ask you for general blog stats; don't be shy to share them, and if you have a Media Kit to share, that's even better. They're making an investment of sorts by sponsoring your post (don't forget, in addition to donating product for a giveaway, they will likely promote your post on their social media), and they want to know if they'll get a return on it.
In the virtual book launch party post, I included a little bit of info about each sponsor along with a link to each of their websites. As an added bonus for sponsors, I made additional entries for the giveaway available for people who "like" a sponsor on Facebook or "follow" a sponsor on Twitter (and I included links to all the sponsors Facebook and Twitter profiles to make it easy for people). When the post went live, I sent an email out to all the sponsors asking them to help promote the post across their social media.
Why a Virtual Book Launch Party is a Success
I think there are a few main reasons why a virtual book launch party has the potential to be such a big success:
(1) It leverages not only your own fan base, but also the fan bases of each participating blogger, as well as the fan bases of your sponsors (assuming the sponsors promote the post on their social media).
(2) People like free stuff (myself included!) and a huge giveaway is a sure-fire way to draw a ton of people; this is why finding sponsors is such an important part of this kind of promotion.
(3) Although it takes a lot of behind-the-scenes planning, this kind of event is achievable for anyone, since it doesn't require you to travel or spend money.
B. Approach Your Acquaintances and Ask for a Favor
I talked about building relationships earlier, and this is a great example of why this is so important in such a tight-knit community as food blogging. People will be much more likely to want to help you if you already have a relationship established with them (of course that isn't the reason to establish a relationship in the first place though…the sense of community is enough in itself).
Most bloggers or companies you've worked with will be ecstatic to help. When you're thinking about who to ask, keep in mind who you already asked for a favor and don't ask them again. I approached a few of my closest blogger friends, as well as a few companies I'm partnered with or have worked with in the past, and I was overwhelmingly pleased with the response from people. I was humbled, really.
So, what are a few things you could ask for? Here are a few ideas, but feel free to get creative:
(1) Book Review: Keep in mind that you'll have to provide them with a book before they can review it. Talk to your publicist about this, since it's quite likely that they'll have review copies available that they can send out.
(2) Recipe Review: Before you invite people to do this, make sure to ask your publisher if it's ok for people to share recipes from the book, and if so, which ones. A recipe review is also good to include in a post along with a book review.
(3) Book Giveaway: You can ask them to do a giveaway in conjunction with their review, which is a good way of drawing more attention to their post. Talk to your publicist about their policy for providing books for giveaways, as they may be able to provide books and handle shipping them to the giveaway winners.
(4) Q&A: This is a great fresh content idea and makes for a fun post. It can also be done as part of a book review.
(5) Offer to Write a Guest Post: This has the added benefit of providing engaging content for the company or blogger for whom you're guest posting, and it has the added benefit for you that you can control the content of the post. If possible, try to talk about your book and maybe even share a recipe from it (with your publisher's permission).
C. Organize a Virtual Cookbook Tour (Or Ask a Friend to Do It)
I have the best blogging friends a girl could ask for. The foreword for my book was written by one of my dearest blogging friends (my twinsie from across the world, although we've never met in person), the lovely Lorraine from Not Quite Nigella. I had so many bloggers who generously offered to write reviews of my cookbook, share recipes from the book, and post Q&As or interviews with me.
The sweet and talented Brandy from Nutmeg Nanny offered to organize a virtual cookbook tour called A Mid-East Feast. She recruited a group of about ten bloggers to participate in a month-long event with one post per week. For the first three weeks they posted a recipe from the book (first week: Zucchini Fritters; second week: Chicken Shawarma; third week: Coconut Semolina Cake), and the fourth week they all posted a review of the book along with a giveaway.
Casey from Kitchen Play was kind enough to organize another virtual cookbook tour. She rounded up six bloggers and they did various things to promote the book, including sharing different recipes from the book, participating in a live Cook, Tweet and Eat event (where they all cooked the recipe for lentil and Bulgur Wheat Pilaf with Caramelized Onion from the book and tweeted about it as they cooked – they are rockstars, aren't they?!), and posting Q&As.
D. Establish New Partnerships with Related Companies
If your brand is a good fit with a company, the relationship should bring value to both parties. One of the main things to keep in mind is to approach companies that have a similar outlook as your own. Once you find a company who is interested in working with you, there are several ways of working together. A few things you could do to bring value to the relationship include: writing articles, developing recipes (using their products, if applicable), food photography, advertising on your blog, etc. Of course they may pay you, but there are also other things that the company you partner with can do to bring added value to you, including: advertising for your blog or book on their site, providing you with free product (both for your own use and for giveaways on your blog), and generally promoting you and your work (including on their social media and website).
As an example, my husband and I have been ordering Middle Eastern specialty ingredients from Hashems.com for at least three years now, so we had a pretty tight-knit relationship with the owner. When he found out that I was publishing a Middle Eastern cookbook, he immediately wanted to form a partnership (check out my recipe page on Hashems.com), which has benefited both of us.
E. Host a Giveaway of Signed Copies of Your Book and Products Related to It
Many of your readers and loyal fans would probably love a signed copy of your book, and a giveaway will be even more effective in reaching people if you can find a sponsor (or a few sponsors) and give away a few products that are related to the theme of your cookbook (along with signed copies of your book). This worked well for me because I was able to partner with Hashems.com who let me put together a few themed prize packs to give away. To do so, I chose four different themes (coffee time set, falafel set, ma'amoul set, and saffron rice set) and compiled three to four different ingredients (such as a bag of Turkish coffee for the coffee time set) or tools (such as a falafel mold for the falafel set) as part of each set. Here's my post if you'd like to take a look at it.
6. CONTACT VARIOUS PLACES AND OFFER TO DO IN-PERSON EVENTS
You might think of this as your publicist's job, but in reality, you might be very surprised at how many more events you get by calling or emailing people yourself. Depending on who you're contacting, you can offer to do any number of events, such as book signing, cooking demos, cooking classes, walking tours, luncheons, tastings, etc. Here are a few ideas:
A. Book Signings
Contact the following:
Book stores
Public libraries
Colleges/universities (especially your alma mater)
Cultural centers (if applicable to your book's content)
Grocery stores (contact the community events manager or public relations department)
Specialty or artisan food stores
Kitchen stores or home stores
Make sure your book is available for sale at the event.
B. Cooking Demos
Contact the following:
Grocery stores (contact the community events manager or public relations department)
Specialty or artisan food stores
Kitchen stores or home stores
Make sure your book is available for sale at the event.
C. Cooking Classes
Contact the following:
Grocery stores (contact the community events manager or public relations department)
Cooking schools (especially smaller ones who are open to having guest cooks)
Restaurants that offer cooking classes
Make sure your book is available for sale at the event, or try to include the cost of a book in with the cost of the cooking class so everyone can take home a signed copy.
D. Walking Food Tours
If you live in a bigger city (or have plans to visit one), you can try to partner with a local chef/restaurant owner/etc. to give a food-related walking tour. For me, I knew that I was planning a trip to New York City with my hubby in late November 2012 (the same month that my cookbook was released), so I emailed a local restaurant owner there a few months earlier. I knew from her website that she normally does events (like cooking classes and walking tours), which is why I chose to contact her. She was receptive to my ideas and in addition to a few cooking classes, we planned a couple walking food/tasting tours of a Middle Eastern area (since the content of my book is Middle Eastern food).
Make sure your book is available for sale at the event, or try to include the cost of a book in with the cost of the event so everyone can take home a signed copy.
E. Luncheons
Offer to be a guest speaker at a luncheon where they will serve food from your cookbook. For me, when I contacted my undergraduate alma mater, they told me that they regularly hold alumni luncheons with guest speakers, and they invited to me speak at the luncheon in November (the same month that my book was released).
Every recipe on the luncheon menu was from my book, and I had a chance to speak a bit about my book and my experience in the Middle East after people ate lunch. Then the luncheon concluded with someone from the university bookstore selling copies of my cookbook, and me signing them (which was a huge success – they sold out and had people place orders for more!).
F. Tastings
Offer a few recipes from your book to use as tastings. You could contact grocery stores and offer to do a cooking demo along with a tasting of a few dishes, or you could contact restaurants that offer tasting menus or seasonal menus and offer to let them use recipes from your book for a themed menu. Ask them to make copies of your book available for sale at the event.
7. CONTACT VARIOUS NEWS SOURCES AND ASK IF THEY WANT TO COVER YOUR STORY
Contact the following:
Newspapers (especially in your hometown and the area where you currently live)
Magazines (both local magazines and larger magazines with content that's related to your book)
TV news stations
Radio stations
8. BOOK LAUNCH PARTY
This is the in-person, live event version of the virtual book launch party I discussed earlier. There are pros and cons to each, but if you can do both a virtual book launch party as well as a regular book launch party, it would be ideal to maximize the people you reach. Although an actual book launch party has a more personal feel than its online counterpart, the major downside is that an actual event is much more costly, as you will need to think about a venue, food, door prizes, advertising for the event, etc. Of course, there are other downsides as well, including the fact that it will require much more planning, and it may not even be worth the time and money spent if you're not in an area where it will garner the attention you're looking for.
Here's the list of everything to consider when planning your event:
Venue: Consider cost, location, parking, etc.; think about your family, friends, and acquaintances and who might be willing to give you a deal on a venue for your party.
Food: If possible, try to serve dishes that are from your cookbook (or at least foods that are related to the theme of your cookbook). Determine if you want to have the event catered, and consider local grocery stores, restaurants, or cooking schools that might be willing to make your cookbook recipes for the event.
Door Prizes: As much as possible, try to offer door prizes that are related to your book's content. (For example, at a book launch party for my Middle Eastern cookbook I might offer a gift basket of exotic spices.) You will need to contact sponsors (the same way you did for your virtual book launch party) and ask them to provide items to give away; then you can give tickets to each guest coming into the party and randomly draw winners at the end of the event. When you're asking sponsors to participate, explain your event to them and be sure to mention that this will be good exposure for their company. Here are a few examples of good door prizes:

Signed copies of your book (you can ask your publisher to provide a few copies for the event to give away)
Gift baskets with merchandise related to your book (approach company sponsors, including local grocery stores)
Dinner or lunch out packages (approach local restaurants)
Cooking class packages (approach local cooking schools and restaurants that offer cooking classes)

Advertising/Promotion for the Event

: Send out a press release (which is typically written by your publicist) and try to get coverage from the following: local TV stations, local newspapers and magazines, local radio stations, etc.

Making Your Book Available for Sale at the Event

: You can probably purchase a large number of books directly from your publisher at an author-event discounted rate. The issue then is how to collect money from people who would like to purchase books at the event. You could make it cash-only, but I think that immensely limits your sales potential. Another couple ideas are: (1) to ask a local bookstore to come to your event to sell books there, or (2) to look into how you can accept credit cards. (For example, there is a

PayPal app for Android and iPhone

that lets you accept credit card and PayPal payments through your phone.)
I know this is a lot of information to digest; try to take it piece-by-piece and focus on making the ideas that you're comfortable with work for you. Keep in mind that you shouldn't be too shy to cold-contact people; if you don't contact people, you never know what opportunities you might be letting slip by without even knowing it.
Also, even though this sounds like a lot of work and you might assume that it's the publicist's job, you are likely to be surprised at how many events you can get for yourself by doing the things I've listed above. Remember that your publicist is busy promoting not only your book but other authors' books as well, so don't assume that he or she has covered every angle of promotion. (But as a matter of professionalism, definitely keep your publicist – and your agent, if you have one – up-to-date on all your promotions and events.)
* * * * *
This post concludes my Writing a Book series; hopefully, if writing a book is a goal of yours, you've found these posts to be informative and inspirational. If you missed any previous posts, here they are:
Writing a Book, Part 1: Finding Your Story
Writing a Book, Part 2: Writing Your Book Proposal
Writing a Book, Part 3: Finding a Publisher
Writing a Book, Part 4: Your Contract, In Plain English
Writing a Book, Part 5: Writing Your Book
Happy writing, friends!