This Single Serving Chocolate Chip Cookies recipe makes two large cookies that are crispy outside, soft inside, and packed with buttery brown sugar vanilla flavor. This is an easy one-bowl recipe that takes just 20 minutes from start-to-finish. It's the perfect way to satisfy a chocolate chip cookie craving!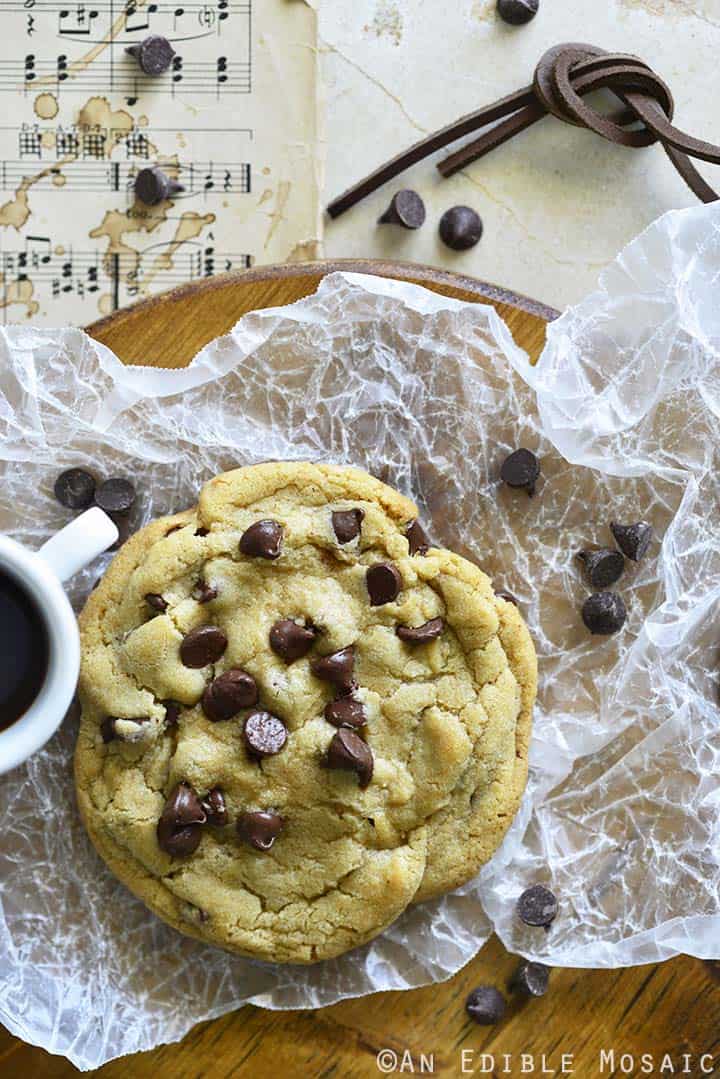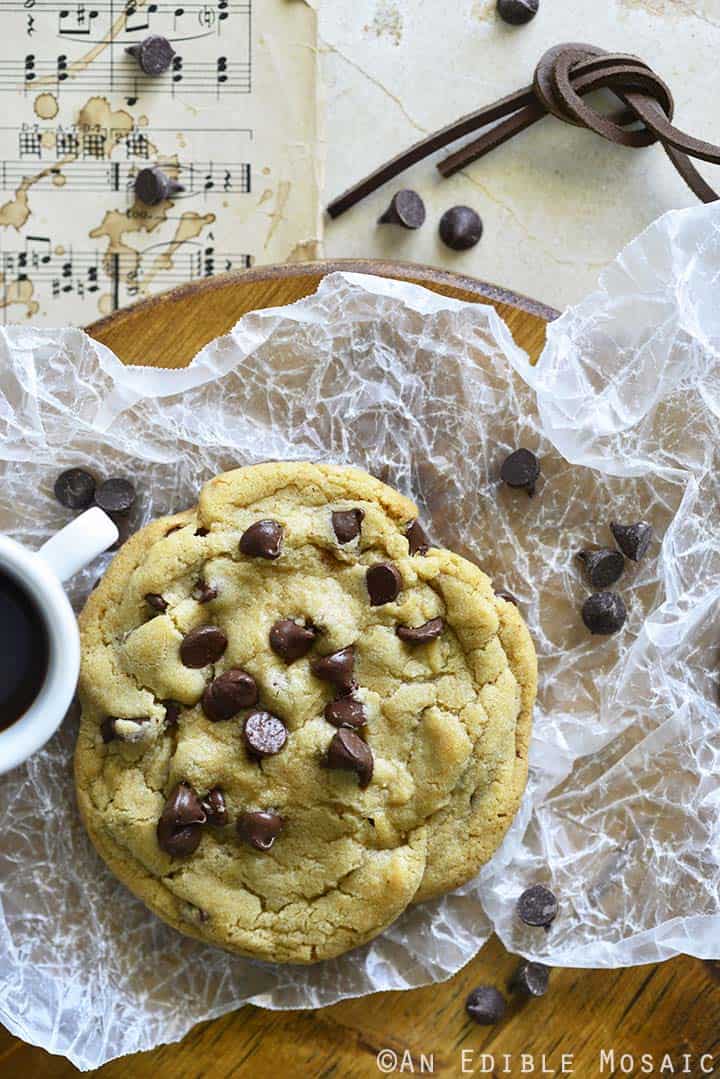 Some of my first memories of my mom involve me sitting on the kitchen counter watching her make Chocolate Chip Cookies.
Of course I was her "helper", but that really just involved packing the brown sugar as tightly as I could into a measuring cup and snagging a few chocolate chips as I stirred them in.
…