Crisp-tender garlic parmesan asparagus is a crowd-pleasing, easy side that whips up in only 15 minutes and pairs well with just about any main dish! It's easy to roast in the oven, sauté on the stovetop, cook on the grill, or air fry, and I give directions for each cooking method.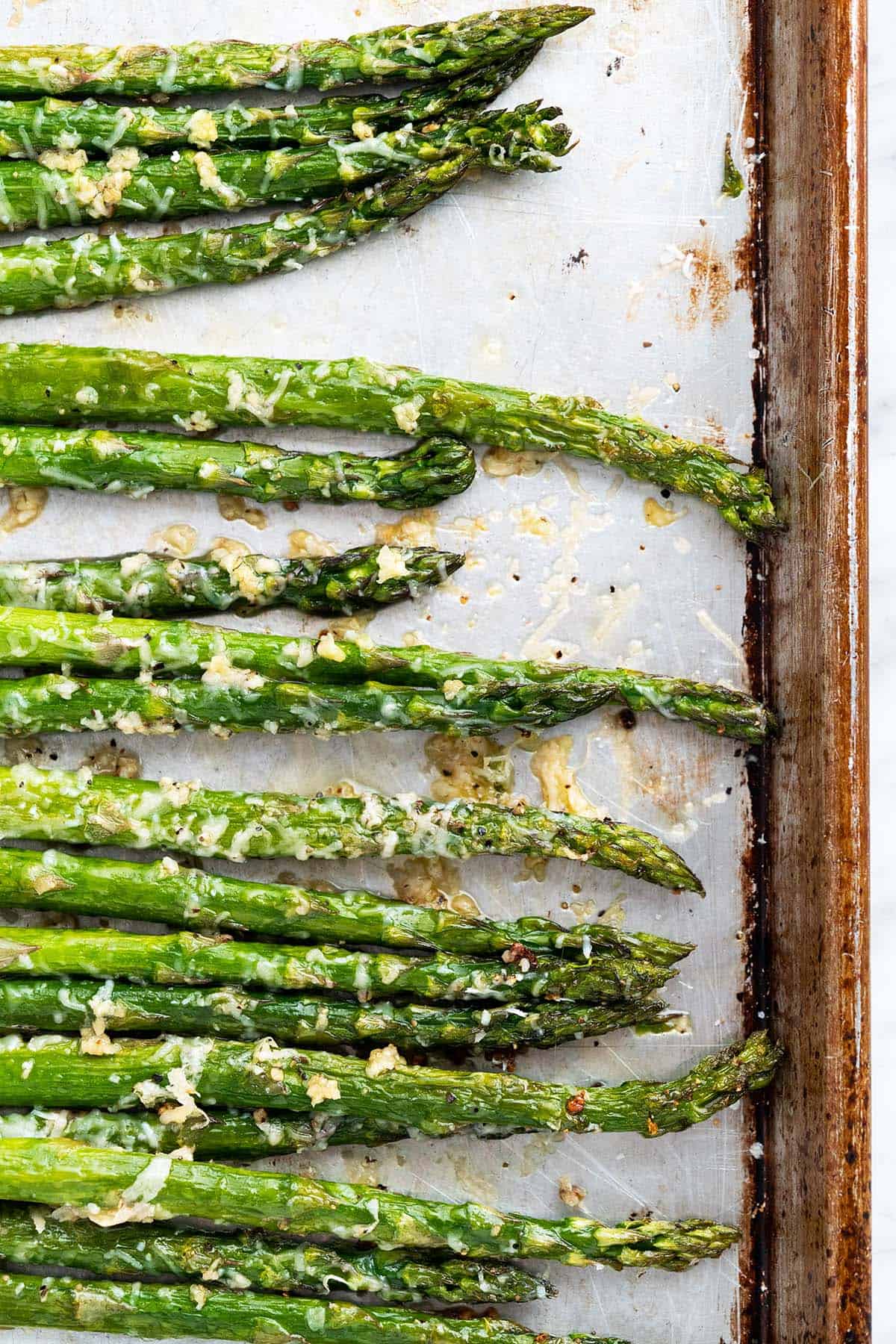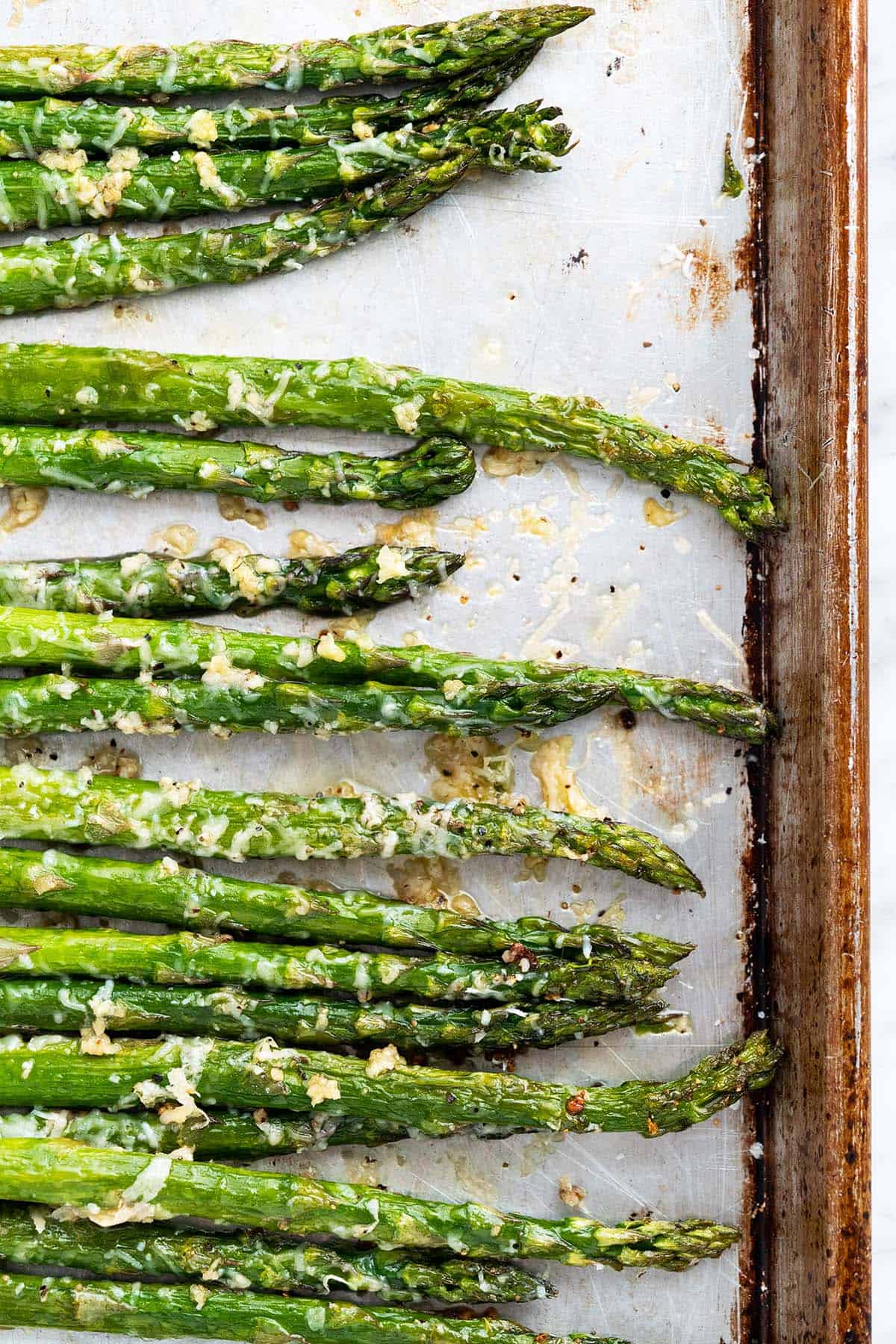 Sometimes the best recipes are the simplest ones.
If you're looking for a side dish that's quick and easy, pairs well with just about anything, and is a crowd-pleaser, garlic parmesan asparagus is it!
…