Fall Recipes Collection
These cozy fall recipes are hearty, soul-satisfying, and perfect for warming up with as the weather cools down.
Family Favorite Fall Recipes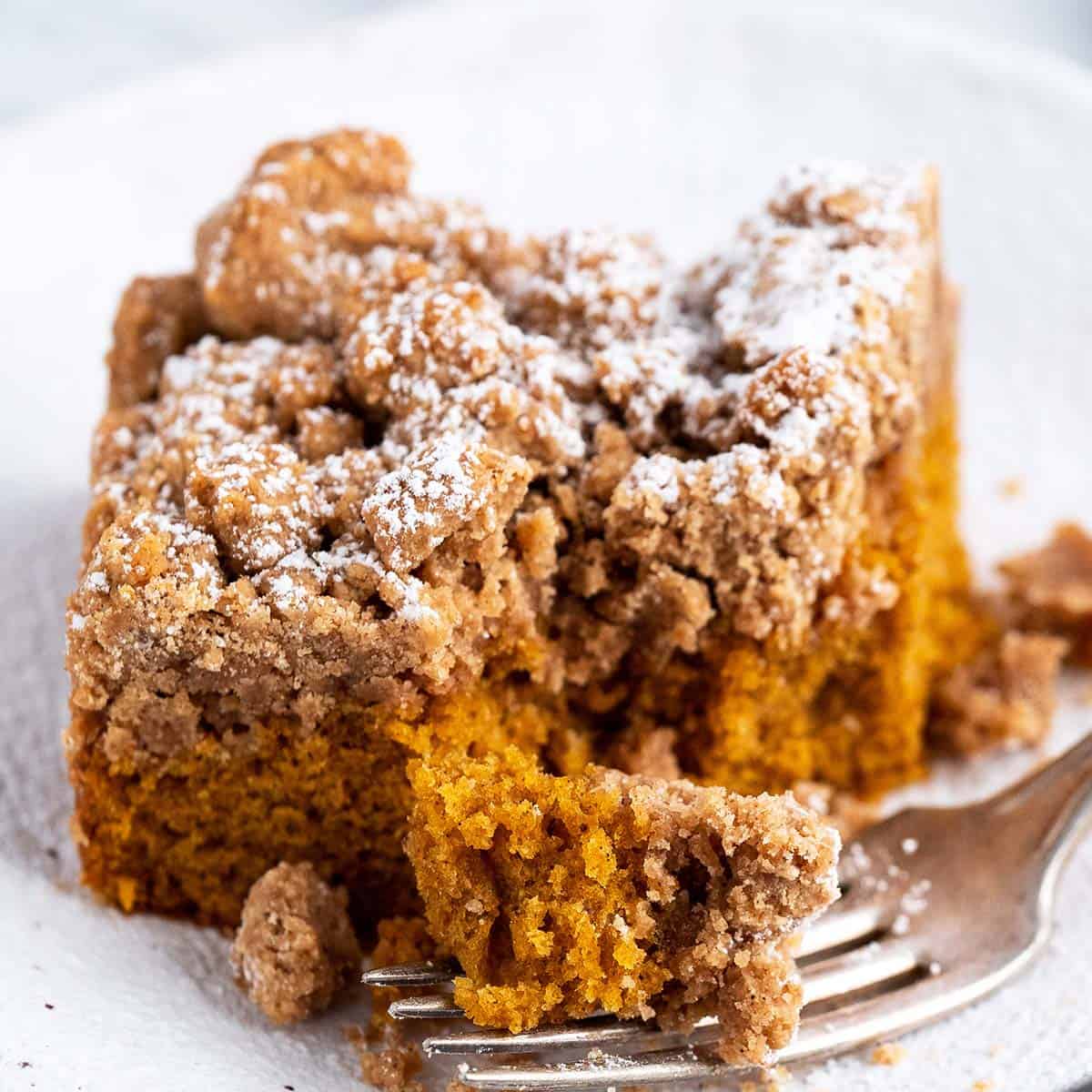 Pumpkin Coffee Cake
This is a tender, moist pumpkin coffee cake with warm spices and a thick crumble topping similar to New York crumb cake. If you're looking for a quick and easy fall cake, this is it!
Featured Fall Recipe Video
Stuffed Acorn Squash
This Sausage Stuffed Acorn Squash is a beautiful, hearty autumnal meal. It's full of cozy flavors like winter squash, Italian turkey sausage, cranberries, and fresh herbs. No worries if you're new to winter squash; I will show you how to easily cut and roast acorn squash to use it as a beautiful edible bowl.
Apple Recipes
Here are a ton of apple recipes to give you ideas on how to use one of fall's best fruit. Apple is delicious on its own, but it's also versatile and great for both sweet and savory dishes.
Pumpkin Recipes
Pumpkin is the iconic fall vegetable, and for good reason. These pumpkin recipes range from breakfast, to side dishes, main courses, desserts, drinks, and everything in between, so there's something for everyone.
Cranberry Recipes
Here in the U.S., fresh cranberries are in season from mid-September through mid-November, but you can usually find them in the grocery store throughout the entire holiday season. Cranberry recipes are festive for both Thanksgiving and Christmas.
Fall Holiday Recipes
Cozy Casserole Recipes
Hearty casserole recipes are an easy way to get delicious, healthy fall dinners on the table for your family. Casseroles are usually budget-friendly and feed a crowd, so they're great for big families or meal prep.
Satisfying Soup Recipes
Stews and soups are the quintessential meal to keep you warm throughout fall and winter. Not to mention, soups are packed with nutrition and flavor, and they usually freeze well.
Easy Instant Pot Recipes
The best thing about electric pressure cooker and Instant Pot recipes is that they let you make your favorite slow-braised fall and winter dinners in a fraction of the time. Your Instant Pot is perfect for whipping up hearty one-pot meals!
Dump and Go Slow Cooker Recipes
Dump and go slow cooker recipes are as easy as they sound: everything gets dumped into a Crockpot and you come home to a hot dinner waiting for you. The best part is there are no extra dishes to clean.
More Fall Recipe Categories
Here you'll find a variety of fall recipes with seasonal autumn ingredients like apple, cranberry, and pumpkin. There are tons of healthy fall dinner ideas for cozy casseroles, satisfying soups, and hearty stews. If you're looking for easy fall recipes, put your Crockpot and Instant Pot to good use. And because fall is baking season, you'll find lots of baked goods and dessert recipes as well.