Hello and Welcome
I'm Faith Gorsky, the writer, recipe developer, photographer, and food stylist behind An Edible Mosaic.
What I love most about my job is finding a human connection, a commonality that we can all relate to, no matter who we are or where we're from. Breaking bread is that common ground.
I want An Edible Mosaic to make you feel like home. Almost as if you're coming to my house on a random afternoon, and we're sitting down together at my kitchen table and chatting for hours over a pot of coffee.
What You'll Find on An Edible Mosaic
An Edible Mosaic is a mix of updated classic American recipes that I grew up with, and favorite international dishes that I enjoyed while traveling. All recipes are thoroughly tested and made approachable for home cooks of all skill levels.
Cooking Style
Travel has greatly shaped who I am and influenced my cooking style, and you'll notice that many of the recipes on An Edible Mosaic were inspired by my travels. I love experiencing places steeped in rich culture and history.
I believe that not only does travel open us up to appreciate other people and where they're coming from, but it opens ourselves up to turn introspective and appreciate where we come from as well.
Celebrating our differences somehow brings us together.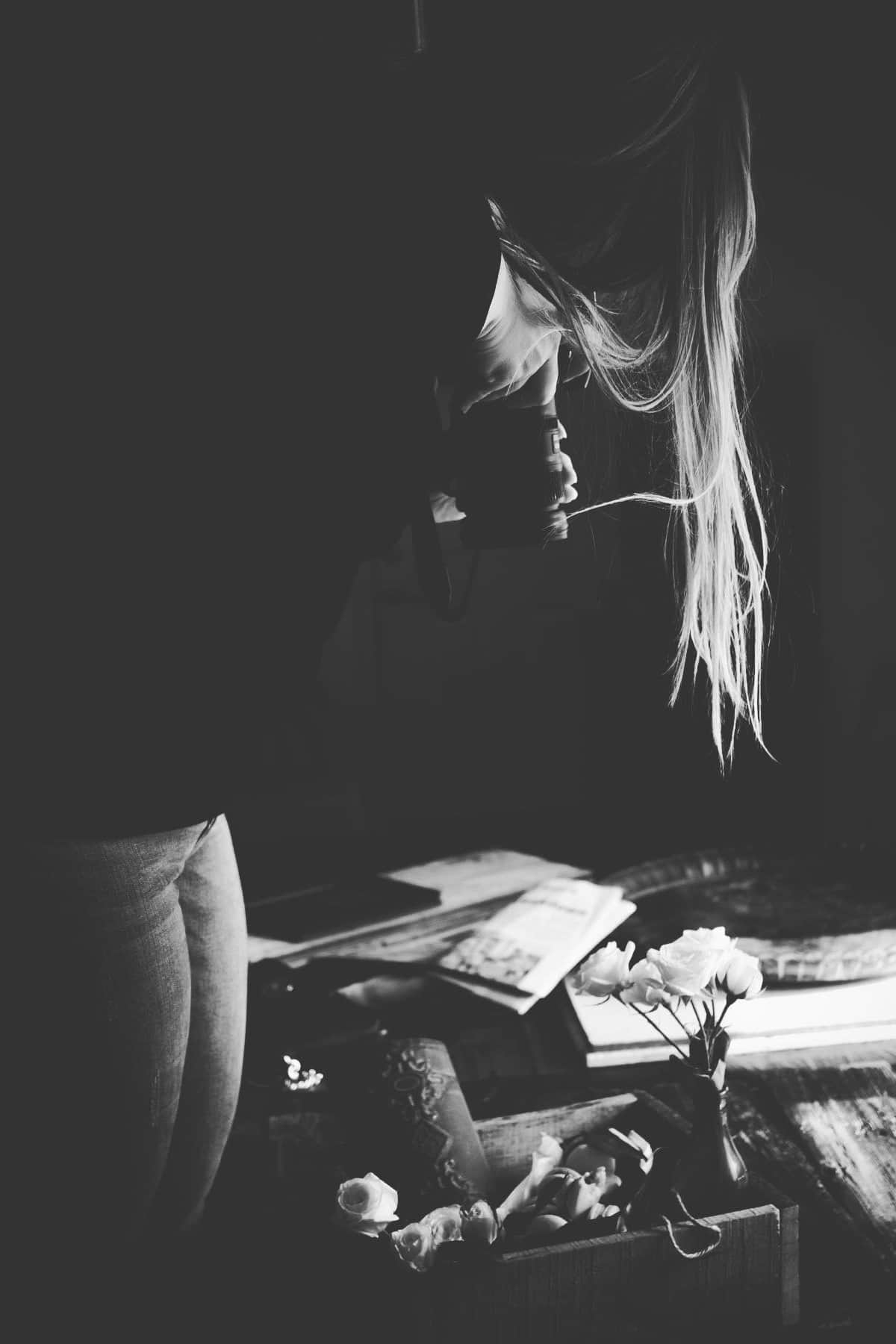 Faith's Favorite Foods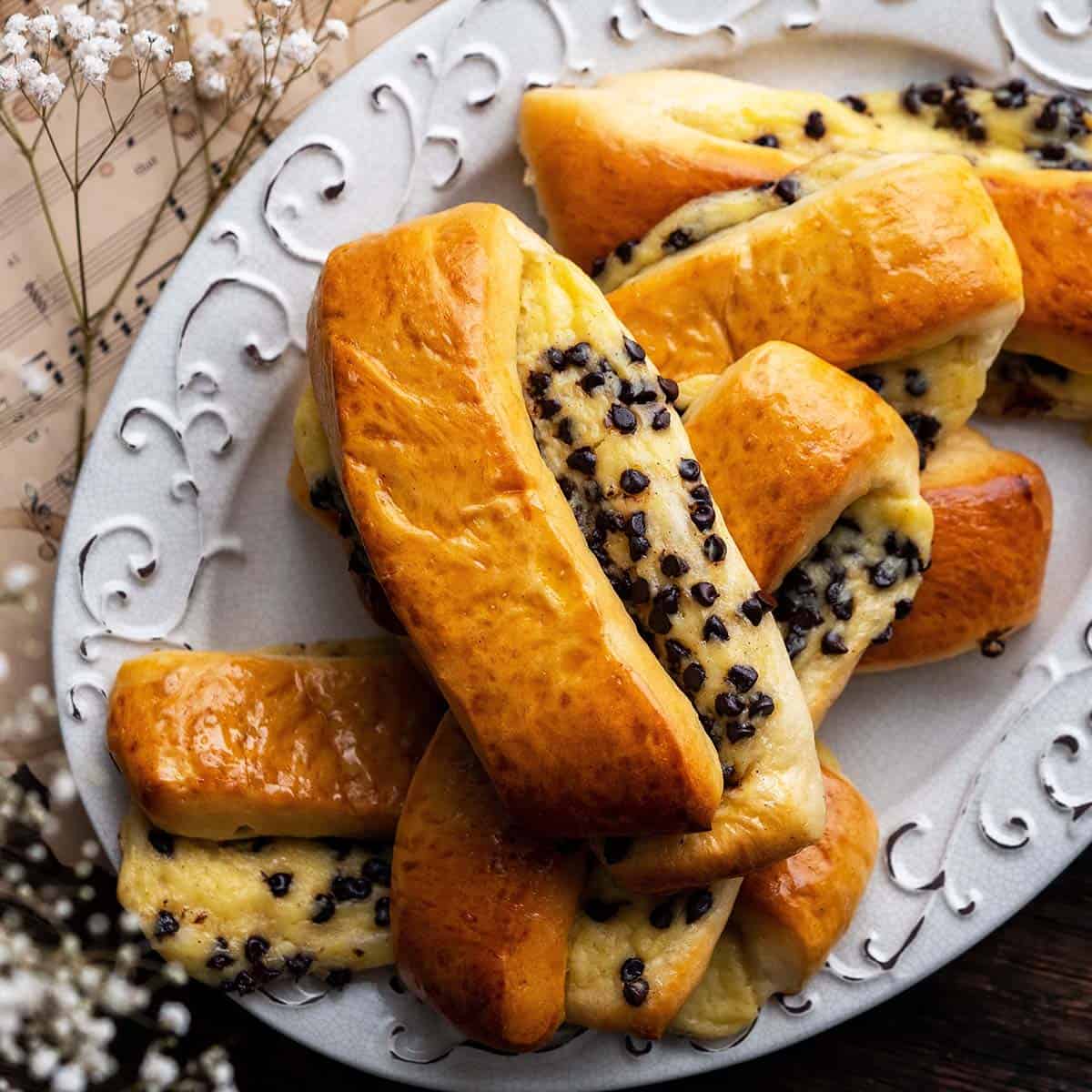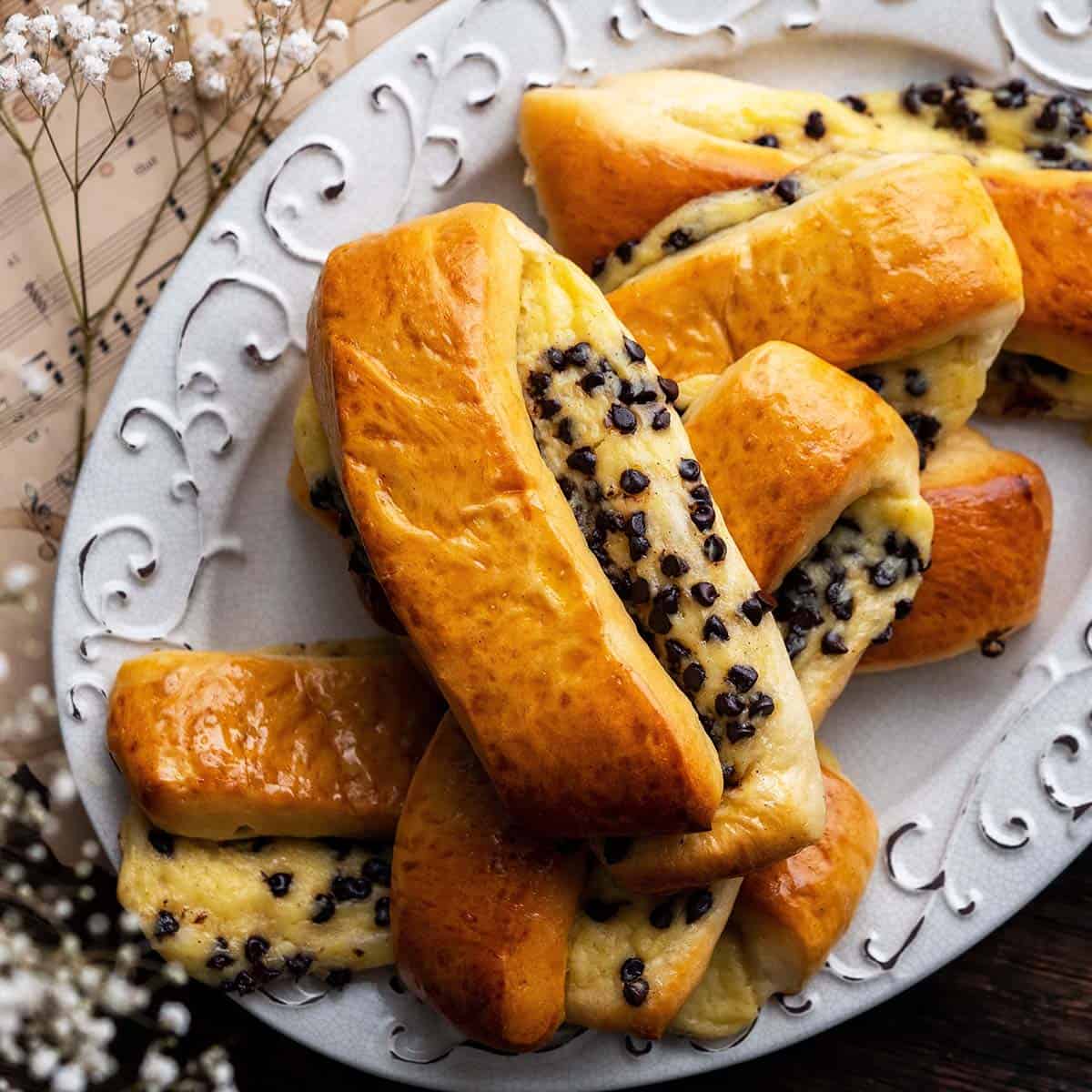 The Pastry I Could Eat Every Day
During the summer I spent in Paris, every morning started with a trip to the local boulangerie (French for bakery). You can't go wrong with a butter croissant, but if you want something sweet, then Pain Suisse with its buttery, golden brioche dough filled with vanilla pastry cream and studded with chocolate chips is the best of all worlds.
Favorite Subject to Photograph
Food, of course! Our tables tell a story. But specifically, I love photographing desserts. And if I had to choose just one dessert to photograph, without a doubt it would be macarons.
I love storytelling photography that welcomes the viewer into the photo and evokes emotion or triggers memories. If I can style a scene that makes you feel something when looking at it, then I've done my job. And I find that macarons always have a story to tell.
P.S. In the black and white photo of me in the section "Faith's Cooking Style" above, I'm photographing these macarons!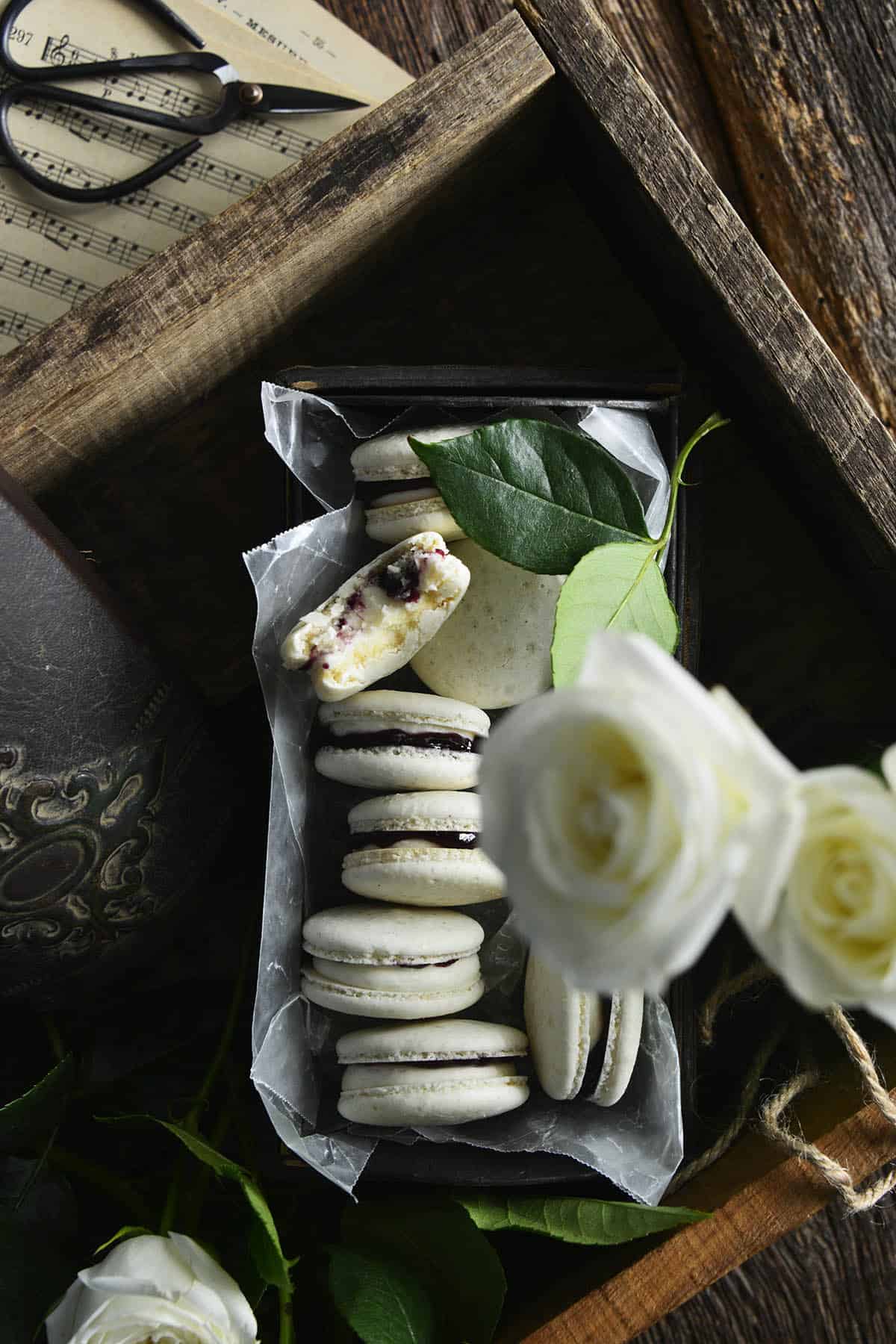 Hobbies
Photography
Yoga
Reading
Ceramics and pottery classes
Vintage shopping (especially in old markets!)
Admiring architecture and art, and learning about the underlying history
Watching movies (of many genres, but I love fantasy and historical fantasy, and Lord of the Rings and Harry Potter will always be something I will happily binge watch)
I am enamored with ancient cultures, and I enjoy learning about them
FAQs
Where are you from and where do you live now?
I was born, raised, and spent most of my life in Upstate New York. During law school, I lived in Florida for three years and I recently returned there and bought a house. I have also spent a significant amount of time living Syria, Jordan, Kuwait, and the Washington DC area. Each of those places holds a special place in my heart.
Where have you traveled and what's your favorite city?
I've been to: France (and I can attest to the fact that Paris is magic), Switzerland, England, Germany, Austria, Italy, Poland, Czech Republic, Thailand, Jordan, Kuwait, Syria, United Arab Emirates, Canada, and Costa Rica. One of my favorite cities is Damascus, Syria. It's scented of jasmine, spices, and apple tobacco, tastes sweet like toot (berry juice) and salty like bizzer (roasted seeds and nuts), and feels like another world.
What's your favorite thing to do when traveling?
I love heading to a local market and spend an entire afternoon taking in the sights, sounds, and smells. And I'm a firm believer that it doesn't get any better than eating like a local. When I travel I'm always on the lookout for a busy hole-in-the-wall dive, street food cart, or local food market!
How did you learn to cook Middle Eastern food?
I spent a significant amount of time living in different areas of the Middle East. My first cookbook, An Edible Mosaic: Middle Eastern Fare with Extraordinary Flair (Tuttle Publishing; November 2012), is a tribute to that era of my life. During my time there I was able to fully immerse myself in the culture and cuisine. Until then, I had never experienced a culture where food is simultaneously an abundance of love, art, and human connection.
Food Philosophy on An Edible Mosaic
Food plays a tremendous role in our daily lives. In its basic form, food nourishes us, sustains us, and fuels us. It's what keeps our minds focused and attentive and our bodies running smoothly.
But food is so much more than that. Food is how we celebrate (birthday cake), how we spend time with our families and friends (Sunday suppers), and how we express our culture and traditions (what would Thanksgiving be without turkey or Ramadan be without lentil soup?).
An Edible Mosaic is a true celebration of food itself.
We truly are what we eat. Keeping that in mind, at An Edible Mosaic I believe there's a time and place for every type of food, but moderation is the best practice. I focus on real food-based recipes that sustain our bodies and minds, bring people together, and make a house a home.
The recipes on An Edible Mosaic don't focus exclusively on any one cuisine or type of food, but instead embrace the foods of many different cultures. So much can be learned about people through what they eat, and how, when, and why they eat it. It's my goal to inspire you to get into the kitchen and try something new.
Welcome to my mosaic of recipes.
More of Faith's Work
My blogs cover a wide variety of foods! They showcase the way I like to eat (low carb most of the time), and also the foods I make for my loved ones. Check out my other blogs:
As Seen In