Mango chutney is fruity with a savory-spiced sweet and tangy flavor profile and a touch of heat. It whips up in just over 30 minutes and is delicious paired with Indian bread, chicken, steak, lamb, fish, and added to curries or sandwiches.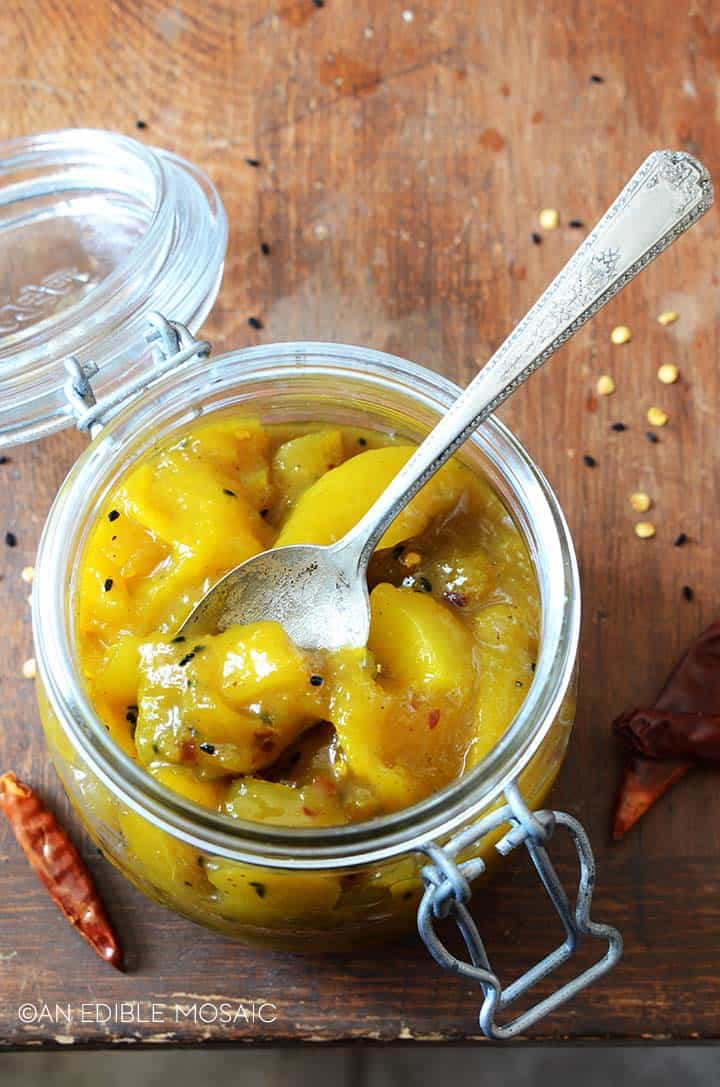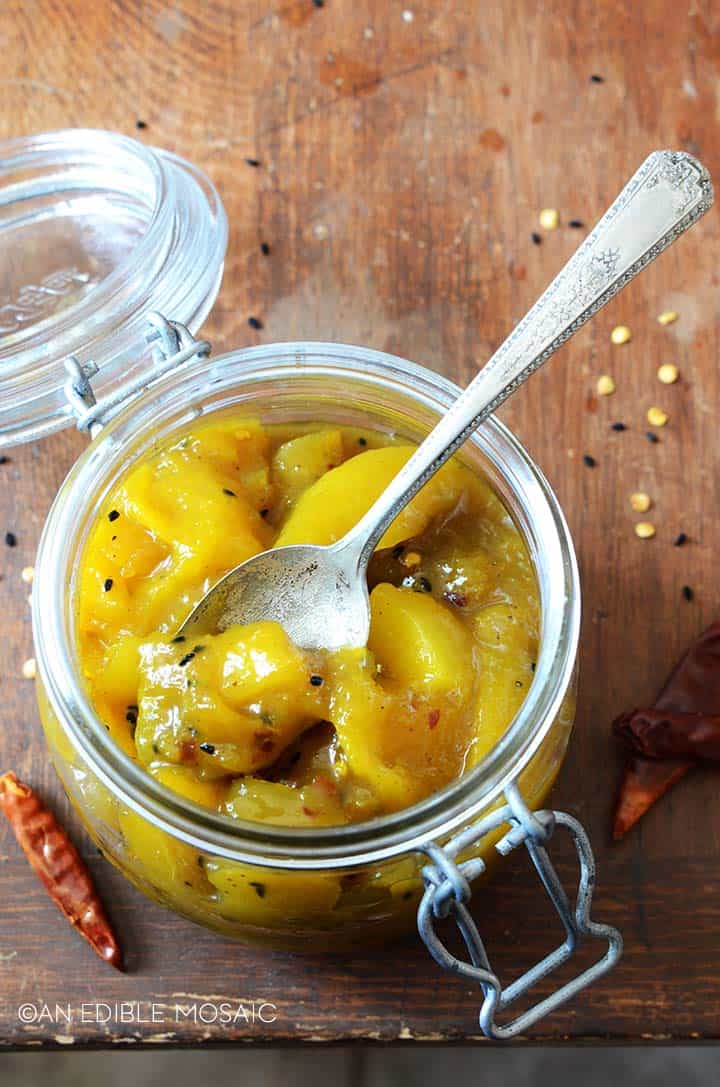 You know the appetizers they bring to the table at Indian restaurants – usually papadums (lentil crackers) with dipping sauces and chutneys?
When I started craving one of those chutneys and looking forward to it more than my actual meal, I knew I needed to make it at home!
…