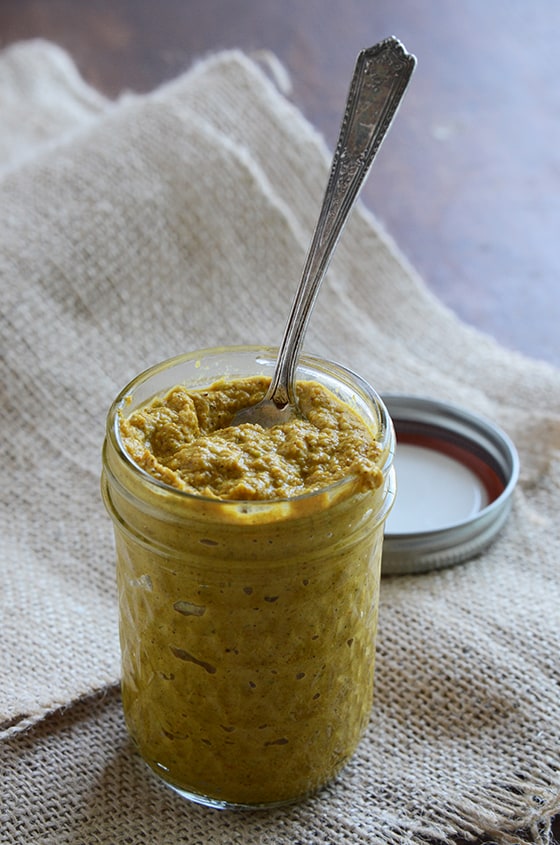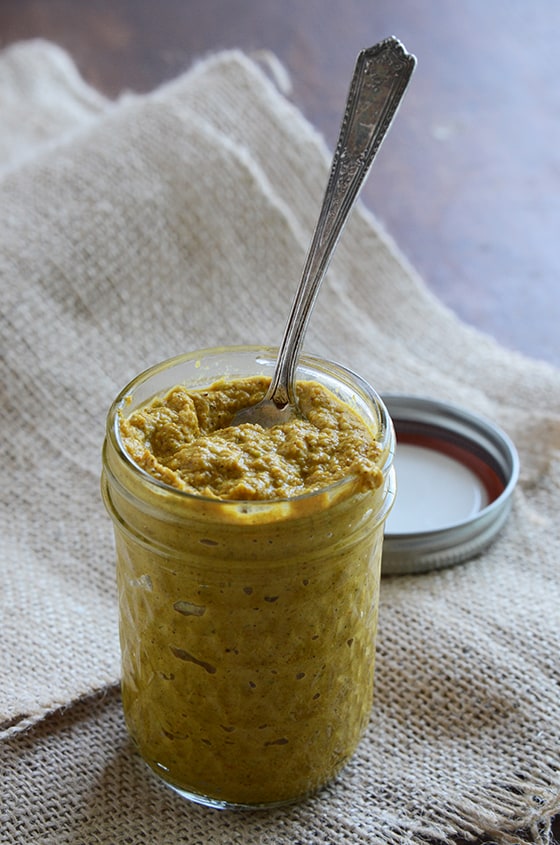 Curry paste is something I normally don't think twice about buying pre-made for the sake of convenience (not to mention the fact that pre-made is usually pretty good!).
That is, until last week when I was looking lustfully at this lovely recipe and I realized that I had everything on hand – sans the curry paste – to make it. But I did have everything to make the curry paste itself. I made a quick call to a friend (who asked to remain anonymous) who knows Indian cooking like the back of her hand and guided me through making the paste, which was completely done from start to finish in under 10 minutes.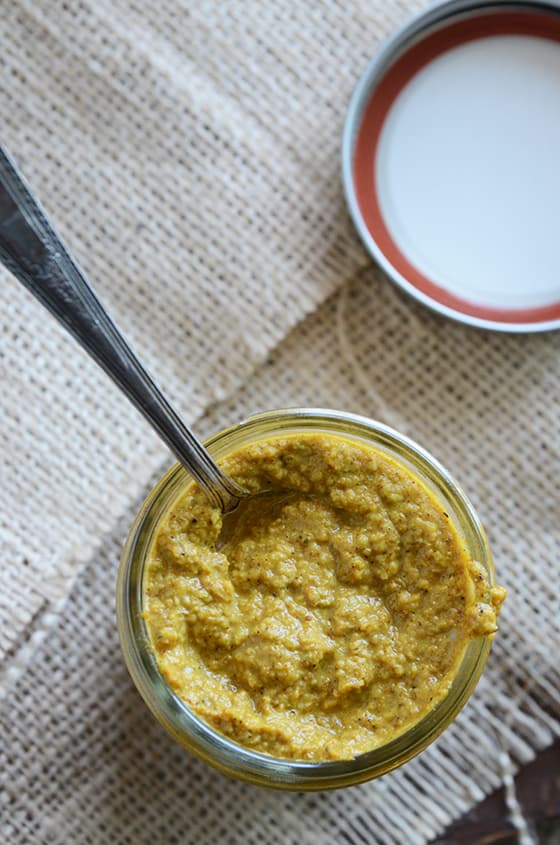 The nice thing about making your own curry paste is that like anything homemade, not only is it far fresher than anything store-bought, but it is also completely customizable. This really makes a difference when it comes to heat level. I consider this recipe as written to be about a "medium" heat level. For "mild" omit the jalapenos, and for "hot" use 3 jalapenos and add 1/2 teaspoon ground cayenne pepper (or to taste).
The key to a good curry paste is starting out with a good-quality curry powder; as far as Madras curry blends go, I like Sun Brand Madras Curry Powder and Ship Madras Curry Powder. If you've never made curry paste at home, it couldn't be easier – all you do is grind everything in a food processor! If you don't have a food processor or blender, you could do it the old-fashioned way using a mortar and pestle.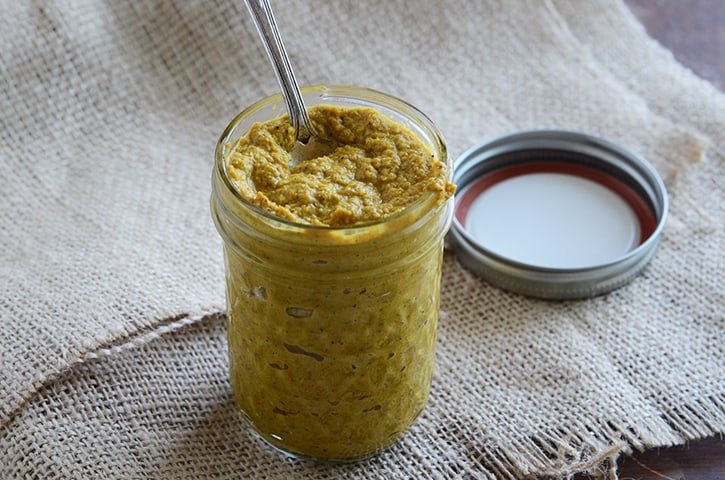 Homemade Madras Curry Paste
Ingredients
1 medium-large (about 200 g) onion, peeled and quartered
4 large cloves garlic, peeled
2 jalapeno peppers, de-seeded and halved (more or less to taste)
1½-inch piece fresh ginger, peeled and cut into chunks
2½ tablespoons good-quality Madras curry powder
2 teaspoons ground coriander
1 teaspoon ground cumin
1 teaspoon ground chili powder
½ teaspoon ground turmeric
½ teaspoon ground mustard powder
½ teaspoon ground black pepper
¼ teaspoon coarse salt (more or less to taste)
2 tablespoons apple cider vinegar
2 tablespoons light olive oil
Instructions
Add all ingredients to a food processor; pulse a few times to break up the larger pieces of food, then process until it forms a paste (about 1 minute).
Transfer to a lidded glass jar and store refrigerated up to 1 month.
Notes
A Note on the Spice Level: As written, this paste is about a "medium" heat level (of course some will consider it mild and some will consider it hot; but in general, most will consider it medium). For "mild" omit the jalapenos, and for "hot" use 3 jalapenos and add ½ teaspoon ground cayenne pepper (or to taste).
Disclosure:  This post contains Amazon affiliate links to products I believe in, which means that even though it doesn't cost you anything extra, I will receive a small amount of money from the sale of these items, which helps me keep this site alive – thank you for helping to support An Edible Mosaic!