Kielbasa and Pierogi Bowls are packed with the savory flavors of Polish comfort foods like Polska sausage, buttery sautéed cabbage, and cheese pierogis. You can easily customize them, and this crowd-pleasing family-friendly meal comes together in just 30 minutes!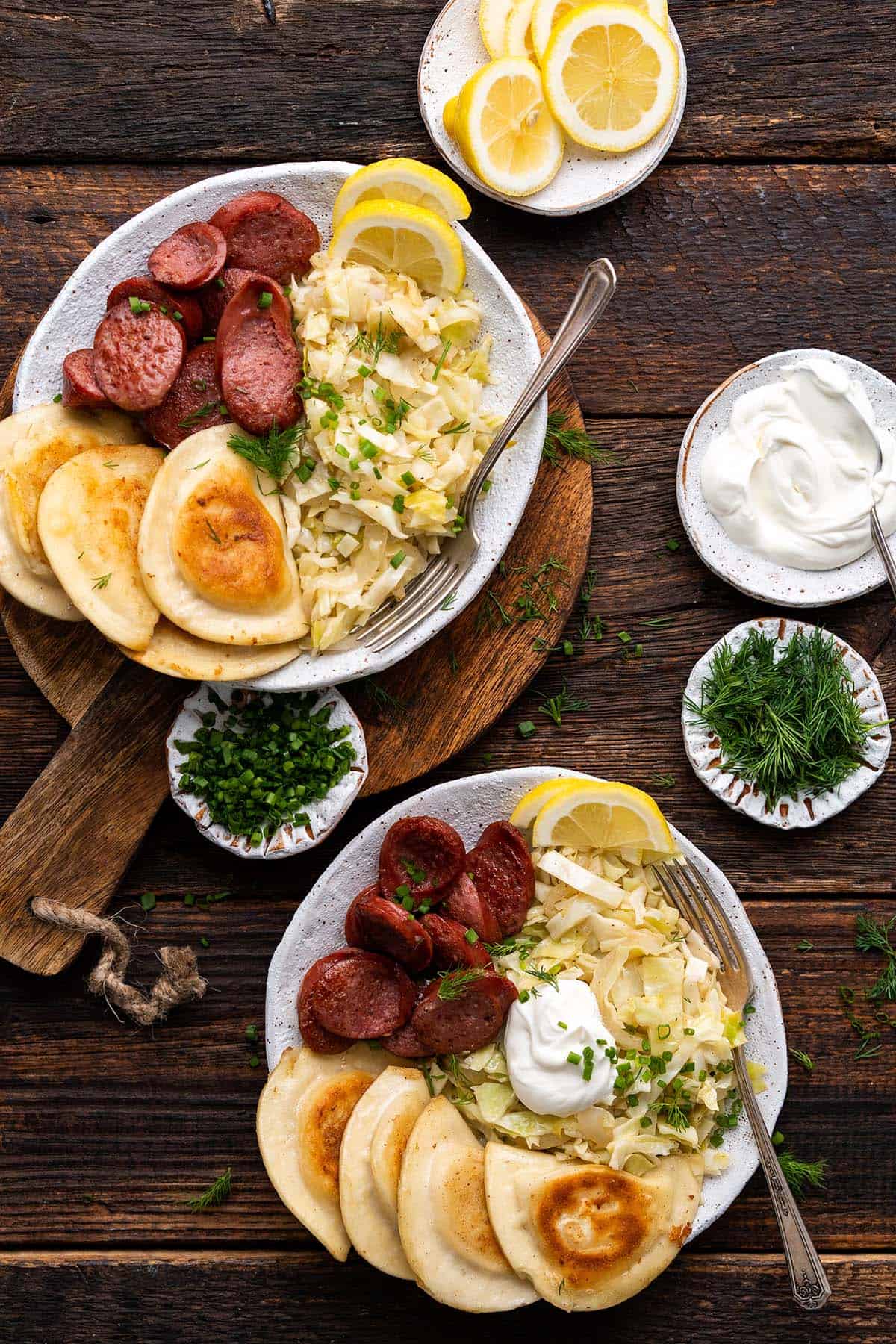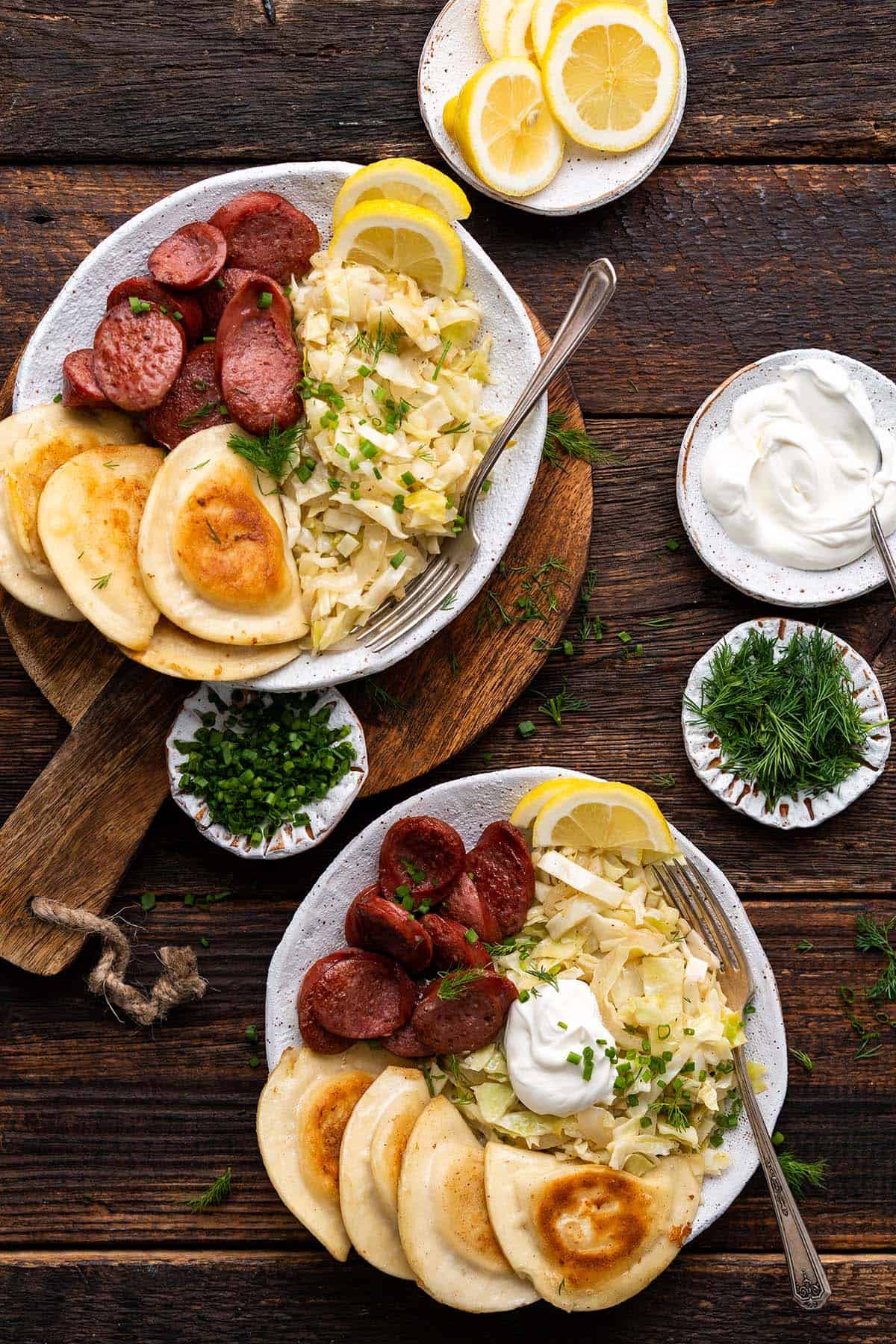 Are you familiar with Dyngus Day?
The Polish holiday known as Śmigus-dyngus was originally a Roman Catholic celebration held on the day after Easter Sunday to commemorate the end of Lent. It's widely celebrated in Poland, and is also popular in Polish communities across America.
It's huge in my hometown of Buffalo, New York! Did you know that Buffalo is known as the Dyngus Day Capital of the World?!
…