In this recipe for Czech pickled cheese (aka Nakládaný Hermelín), a creamy cheese with a bloomy rind that's similar to Camembert is sliced, stuffed with a savory filling, and cured in oil. It's the ultimate pub food in Prague! And bonus, it's the perfect low carb and keto appetizer.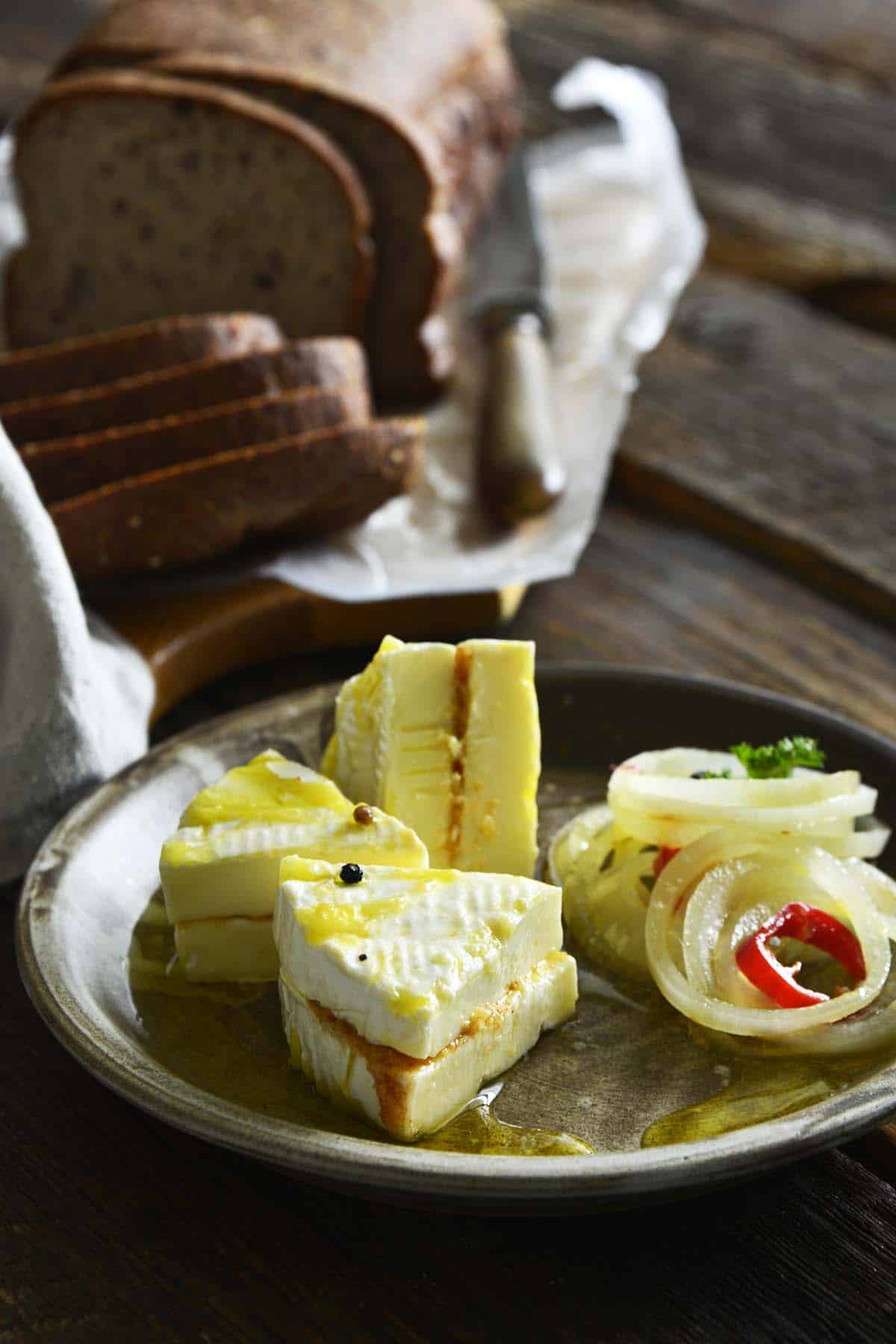 I saw Nakládaný Hermelín at least two or three times on menus at different pubs in Prague before I decided to order it. Sometimes it was called pickled cheese and other times it was referred to as marinated cheese. I had no idea what to expect!
But I'm a cheese lover through and through and I decided to give it a try.
…