This rich and creamy Ground Beef Stroganoff recipe comes together in 30 minutes for an easy, delicious weeknight dinner. Serve it on a bed of egg noodles, rice, or mashed potatoes.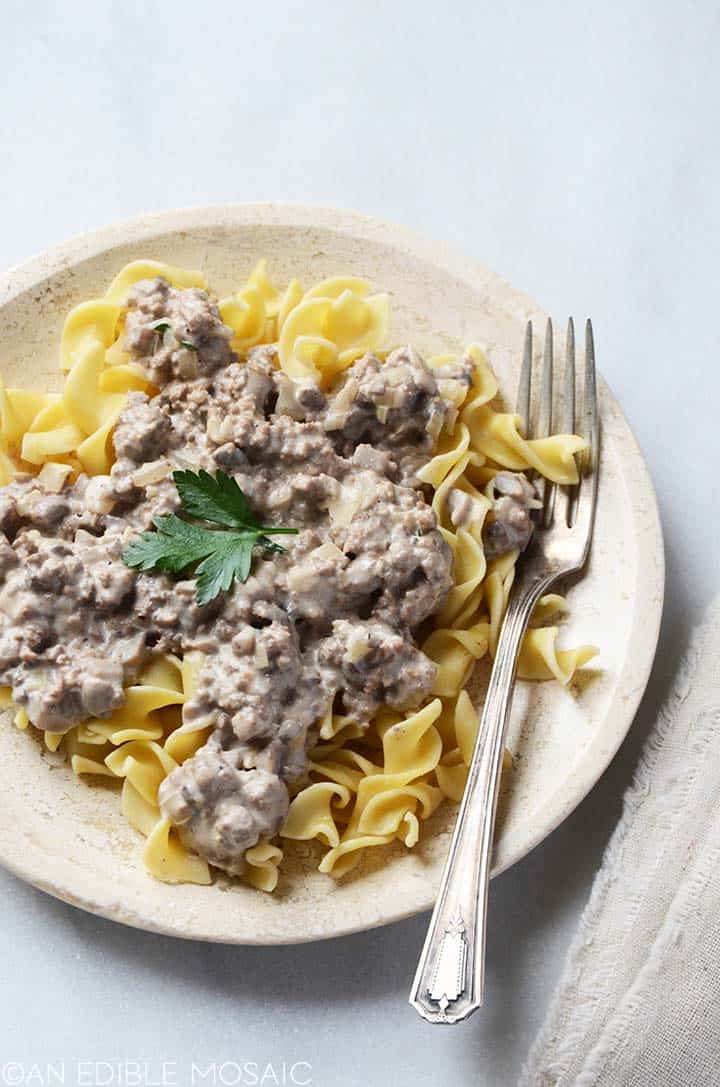 When mom comes over for dinner, it's always a little nerve-wracking thinking about what to make. Not because she's picky in general (although like most people, she has a few things that she absolutely will not touch). More so because when I make new-to-her-things, it's hit or miss as to whether or not they'll go over well.
The last time mom came over for dinner I decided to go with an old classic with a new twist: Ground Beef Stroganoff!
…