Naan (Leavened Indian Flatbread) is easier to make than you might think! It's chewy and delicious, and pairs well with just about any Indian dish.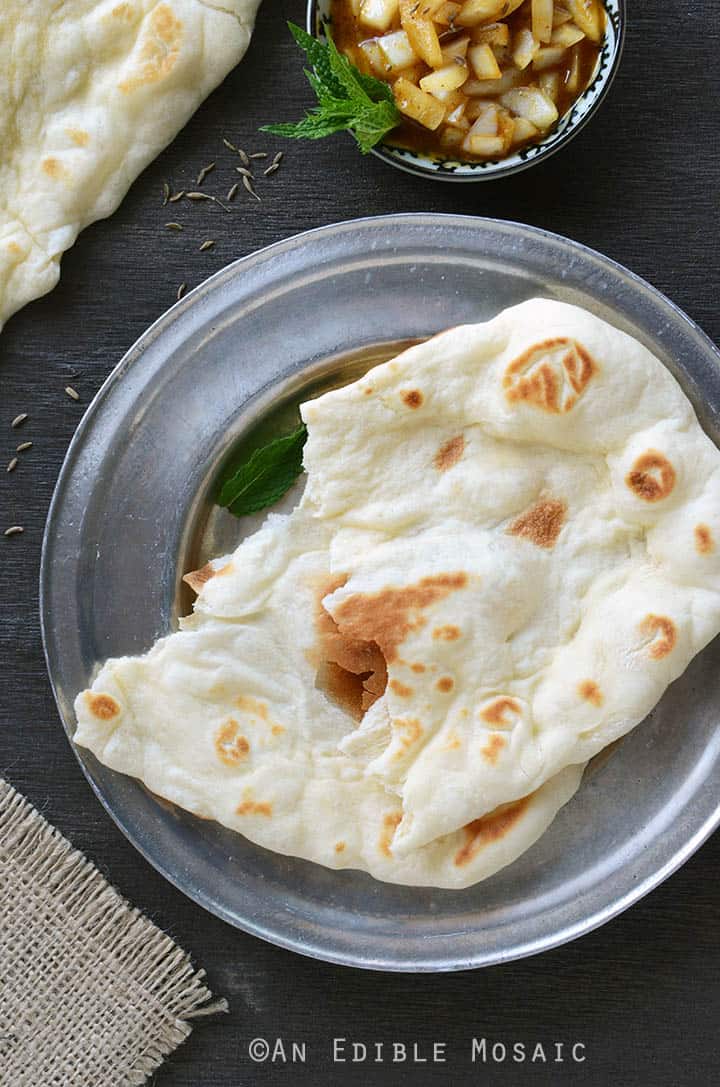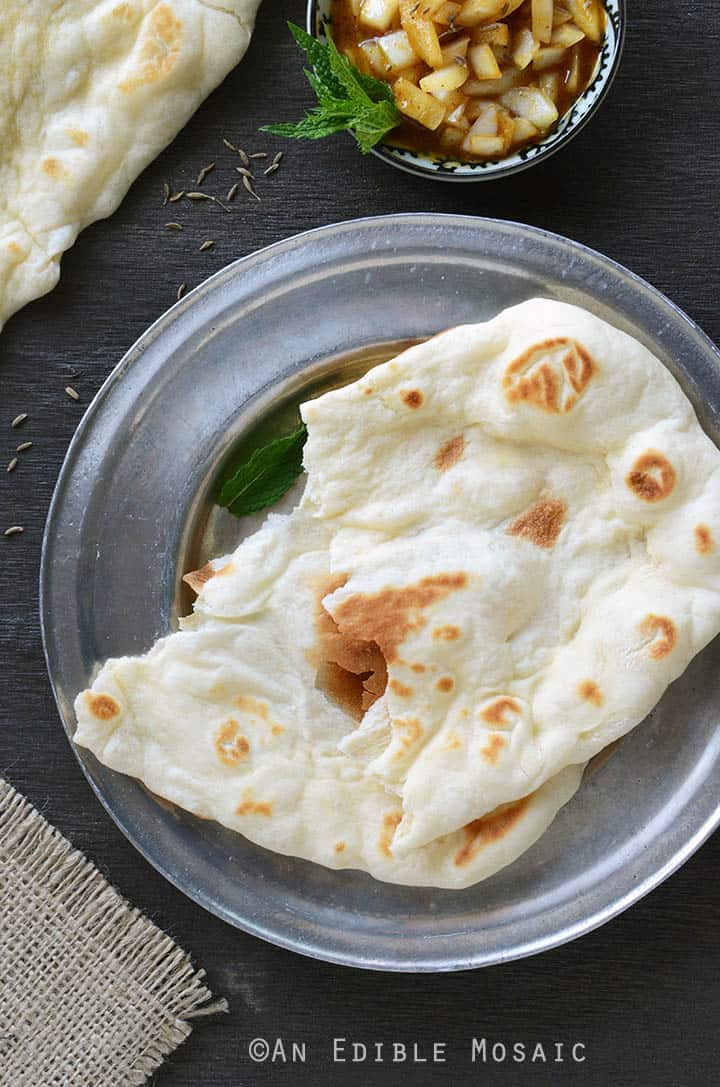 I would love to be able to tell you that this wasn't all I had for dinner one night this summer.
Sadly, that would be a lie.
I don't know why, I guess sometimes you just need to eat a whole bunch of onion chutney scooped up with fresh naan. (At least I do anyway.) At least there was onion so it wasn't totally bereft of veggies. And I did have watermelon for dessert, lol.
Mike was undoubtedly a little more normal than me and used his naan as a vessel to scoop up a quick vegetarian curry that I whipped up. It would also be wonderful with Indian Butter Chicken (Murgh Makhaki), Kashmiri Red Curry with Meat (Rogan Josh), Lamb Tikka Masala, or any other curry dish you like.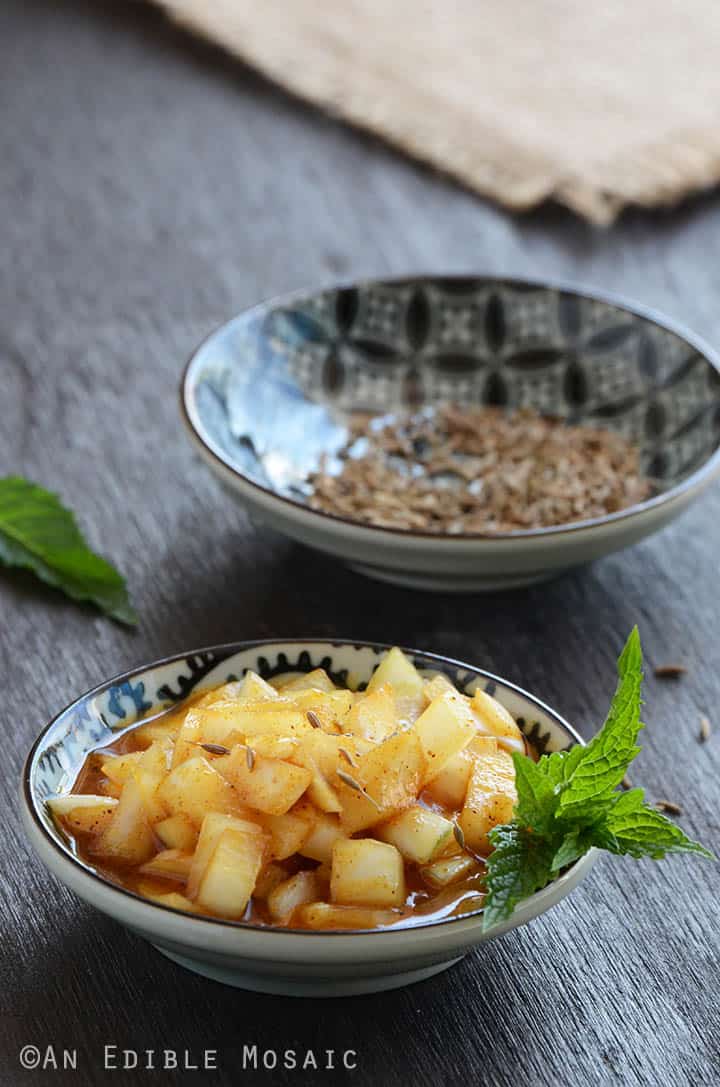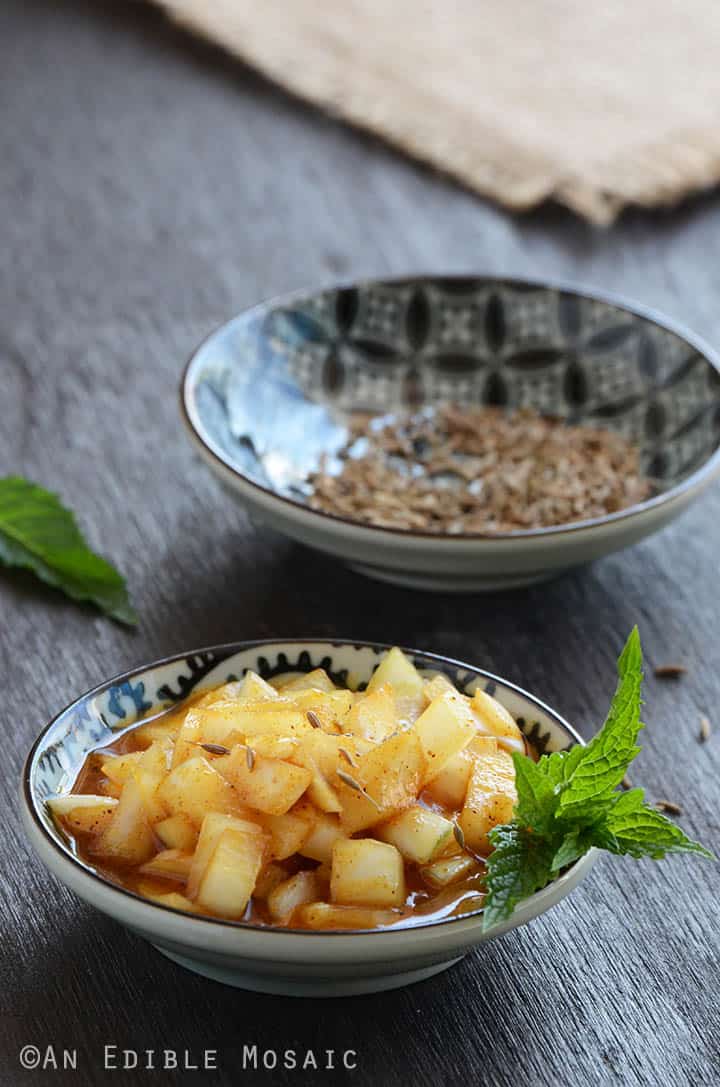 For the onion chutney, I used my Onion Chutney recipe as a base but made a few slight changes; one change was to add whole cumin seeds.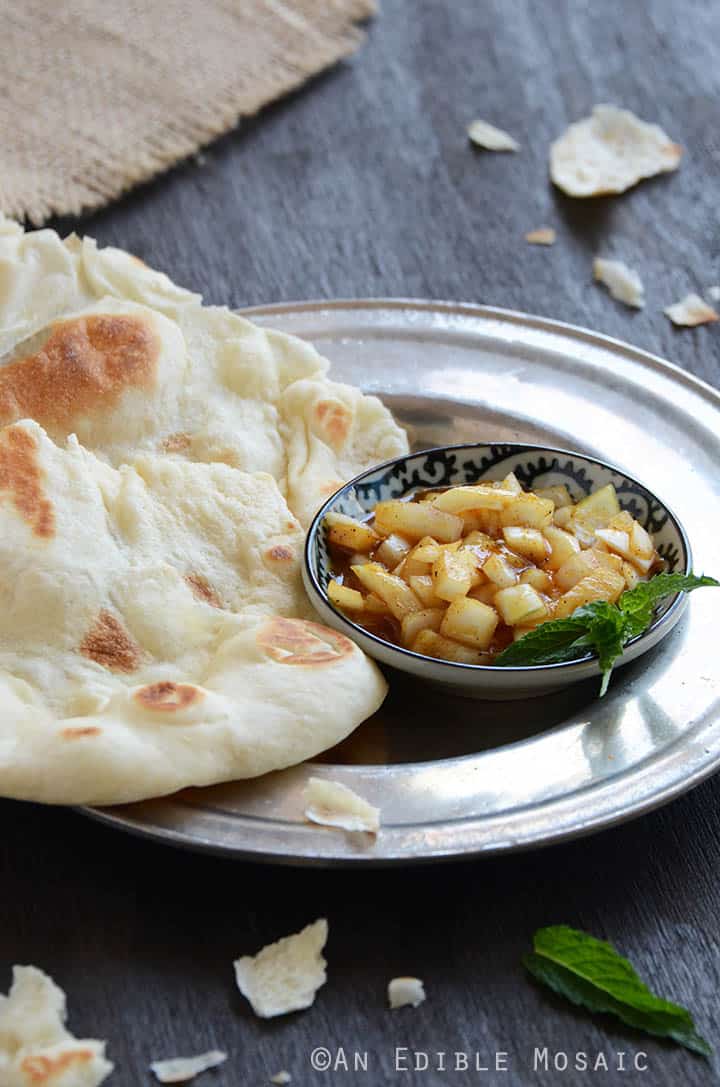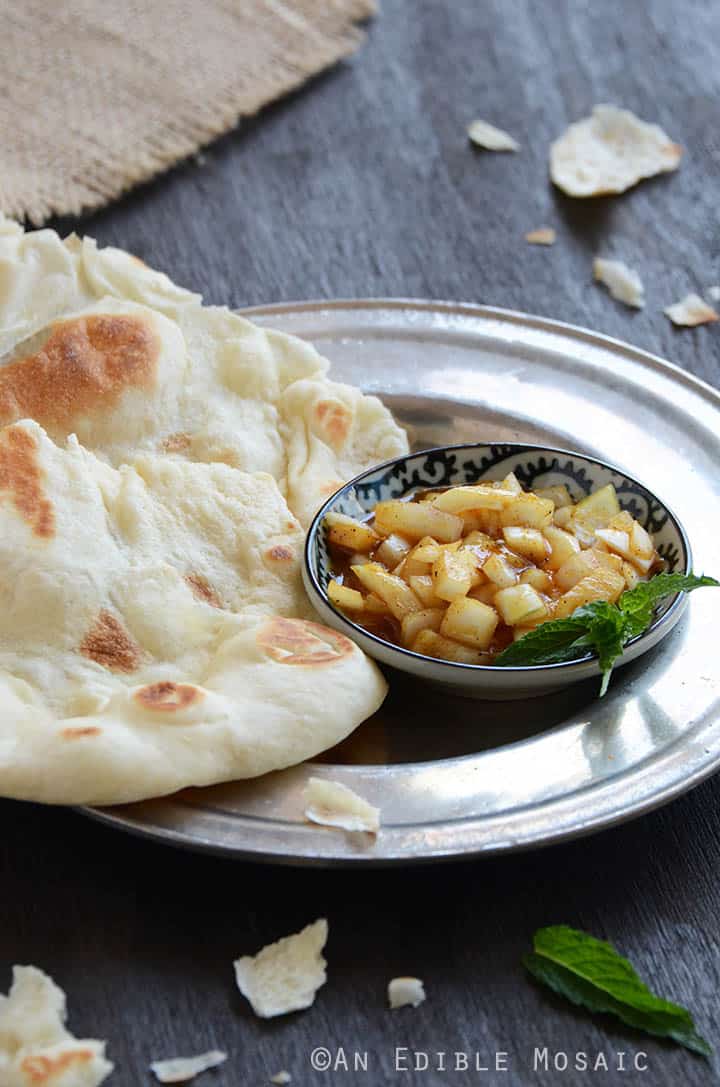 If you have leftovers, naan pizza is delicious. These three recipes in particular sound fantastic to me: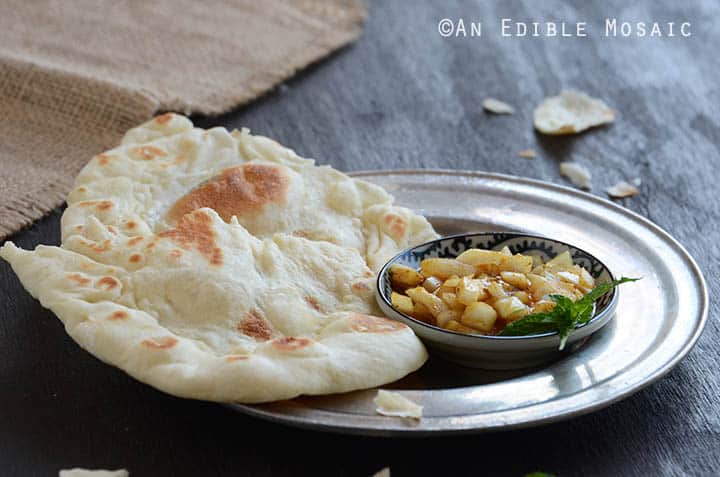 Naan
Prep time:
Cook time:
Total time:
Naan (Leavened Indian Flatbread) is easier to make than you might think! It's chewy and delicious, and pairs well with just about any Indian dish.
Ingredients
½ tablespoon neutral-flavored oil (such as grapeseed)
1 teaspoon yeast
2 tablespoons lukewarm water
1 teaspoon sugar
2¼ cups all-purpose flour, plus more for kneading and rolling
1 teaspoon fine salt
1 pinch baking soda
2 tablespoons melted ghee, plus more for brushing on top (see Note)
¼ cup plain yogurt
About ½ cup lukewarm water
Instructions
Brush ½ tablespoon oil on the inside of a large bowl and set aside. Mix together the yeast, 2 tablespoons lukewarm water, and sugar in a small bowl; let sit 10 minutes, or until it becomes frothy. In a large bowl, whisk together the flour, salt, and baking soda. Use a wooden spoon to mix in the dissolved yeast, ghee, and yogurt, then mix in the water a little at a time until it forms a soft dough (you may not need all the water, or you may need a touch more).
Turn the dough out onto a lightly floured surface and knead about 5 minutes, adding a sprinkle more flour as necessary (the dough is done being kneaded when you press a finger into it and the indentation remains). Transfer the dough to the oiled bowl and roll it gently to coat with oil. Cover the bowl with a slightly damp towel and let sit until doubled in size, about 1½ to 2 hours.
Preheat the oven to as hot as it will go (mine goes to 550F, but 500F will also work). Position a rack in the lower ⅓ of the oven and place a clay pizza stone (or a large baking sheet) on the rack. Gently deflate the dough, divide it into 6 equal pieces and shape each into a ball. Place all the balls of dough except 1 piece back into the bowl, and drape a towel over the bowl. Lightly flour your work surface and with a rolling pin, roll 1 piece of dough to an elongated oval shape, about 10 to 12 inches long by 5 to 6 inches wide. (Alternatively, you can roll the dough out into tear shapes or circles, if you prefer.)
Transfer the rolled out dough to the preheated baking sheet or clay baking stone. Cook until it's puffed in places and there are a few golden spots on the bottom, then flip and cook until there are a few golden spots on the bottom of the second side (in a 550F oven, this takes about 1 to 2 minutes on the first side and 30 seconds to 1 minute on the second side). Transfer the bread to a cloth or paper-lined surface, brush the top with melted ghee if desired, and cool completely. Roll out the rest of the dough pieces one by one, and bake and cool it the same way.
For best results, serve this bread the same day (or use it to make naan pizza the next day!).