This Roasted Vegetable Quinoa Salad recipe is nutrient-dense, easy to make, and full of flavor with sundried tomato vinaigrette, feta, pine nuts, and fresh basil. It pairs well as a side dish with just about anything you can grill up, and it's satisfying enough to stand alone as a main dish. And you can customize it to suit your tastes or what you have on hand!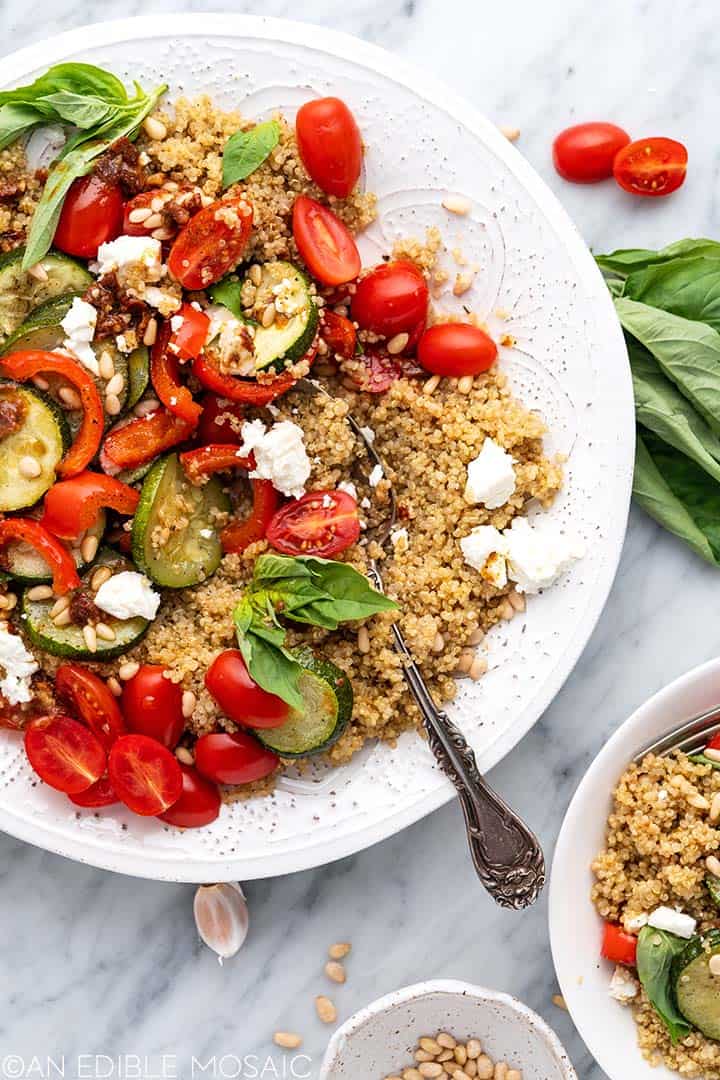 If you're looking for an easy yet elegant salad that pairs well with anything, look no further!
This Roasted Vegetable Quinoa Salad is a great side dish or lunch. And to make it a filling dinner, feel free to add cooked and chopped chicken or a can of rinsed and drained white beans.
…