This satisfying Pear Kale Salad with Candied Almonds and Crumbled Feta pairs sweet and savory flavors with creamy and crunchy textures.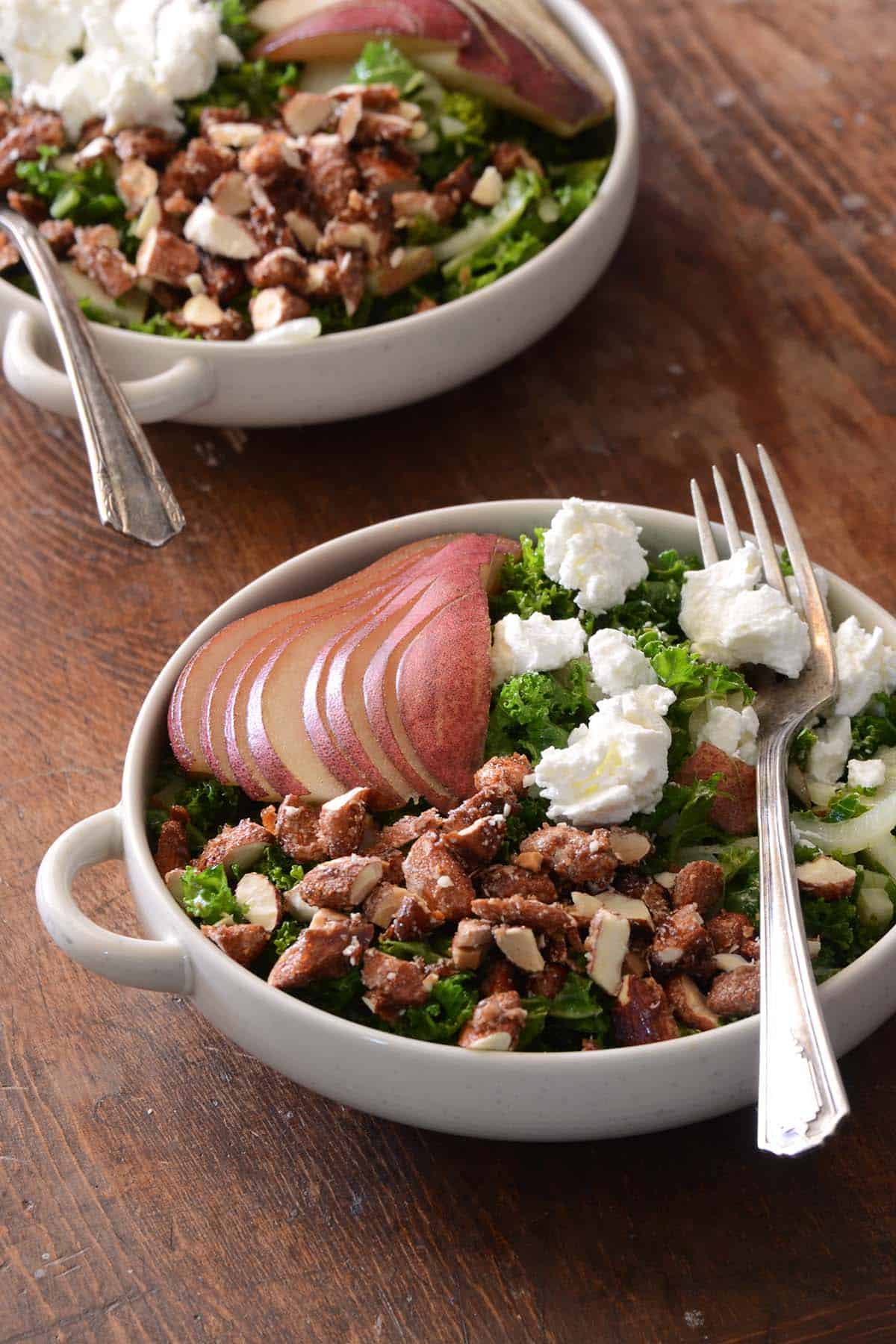 This salad is for those of you who love kale, as well as those of you don't! I've had a lot of people ask me for a kale salad that tastes good, and this is it.
Hopefully you dig kale as much as I do, but if not you might enjoy the other components of this salad that you really don't mind the kale.
…