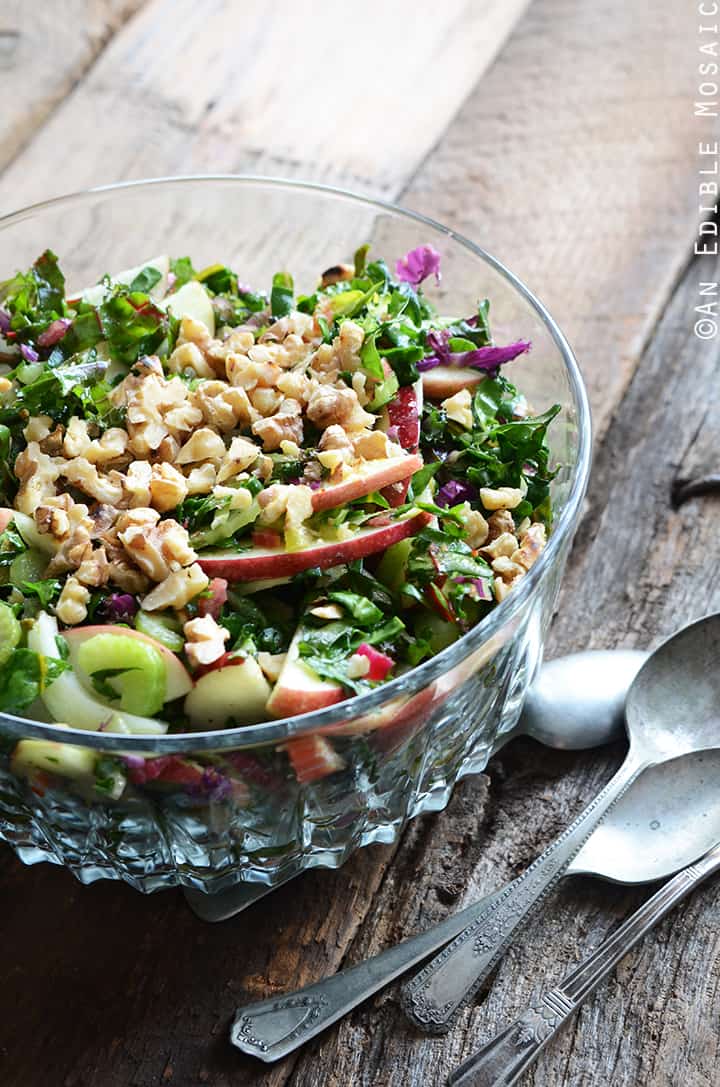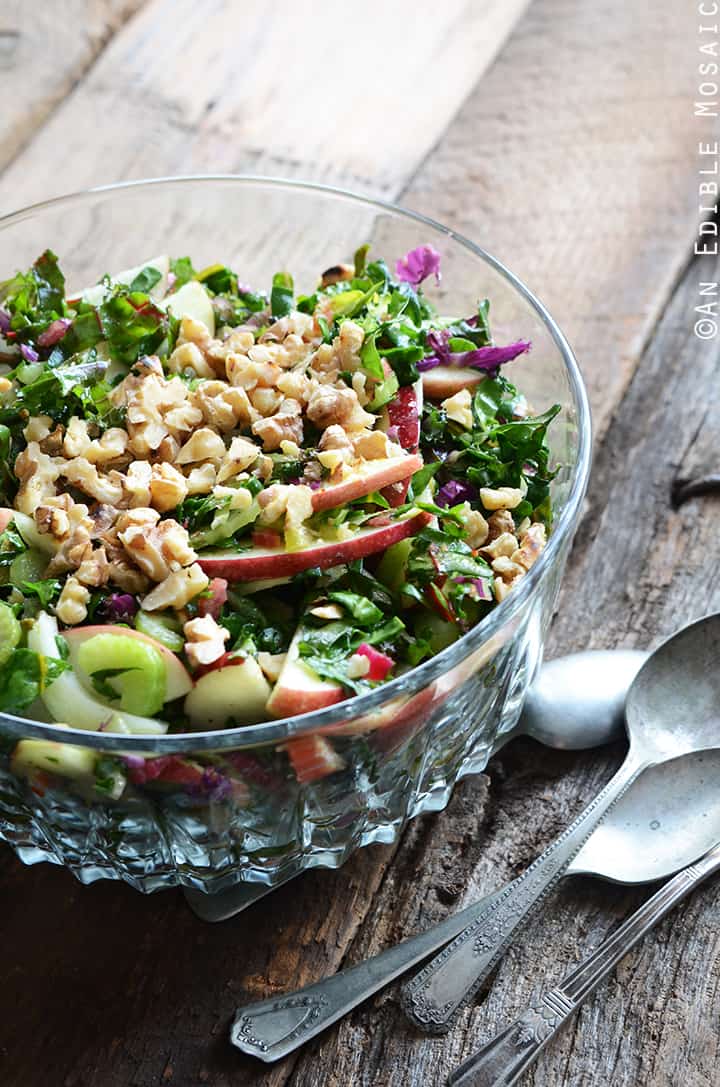 I swear, if you hop backwards 11 times facinthe sunset every Sunday, you won't be sick all week!, a friend told me. Hmm…I guess I can see how that would work, I replied with a smile on my face. (Not so much, really, but who am I to judge?)
Anyway, I have my own ideas too…I try not to skip workouts (because they clean out my lungs) and I religiously take a Vitamin C pill every day.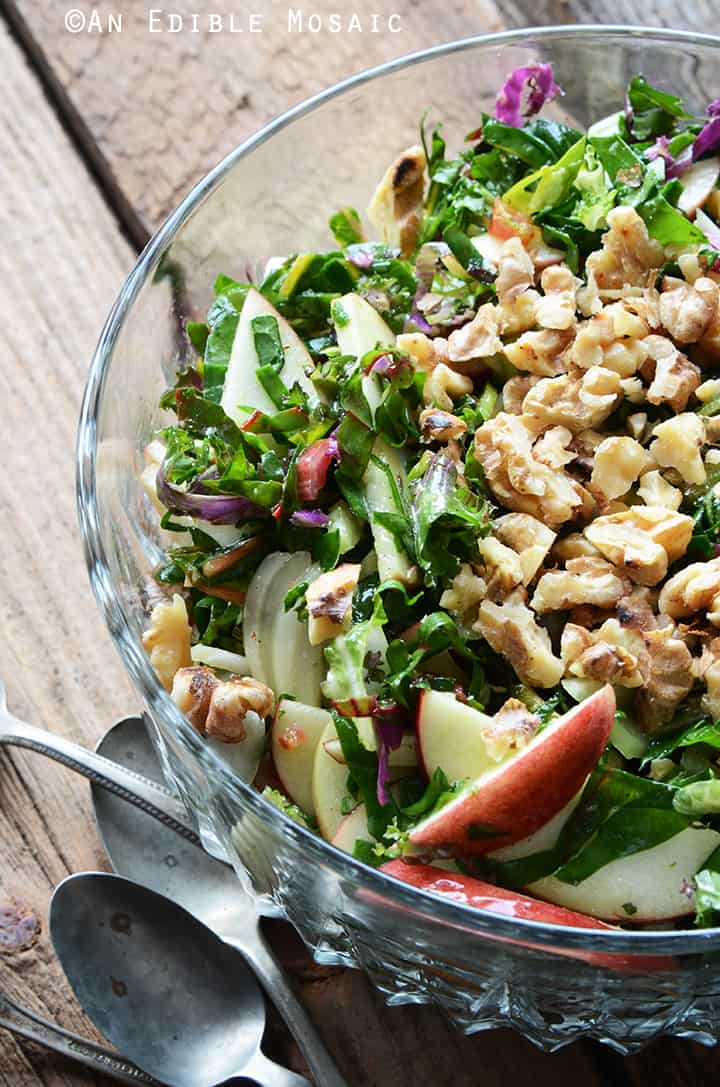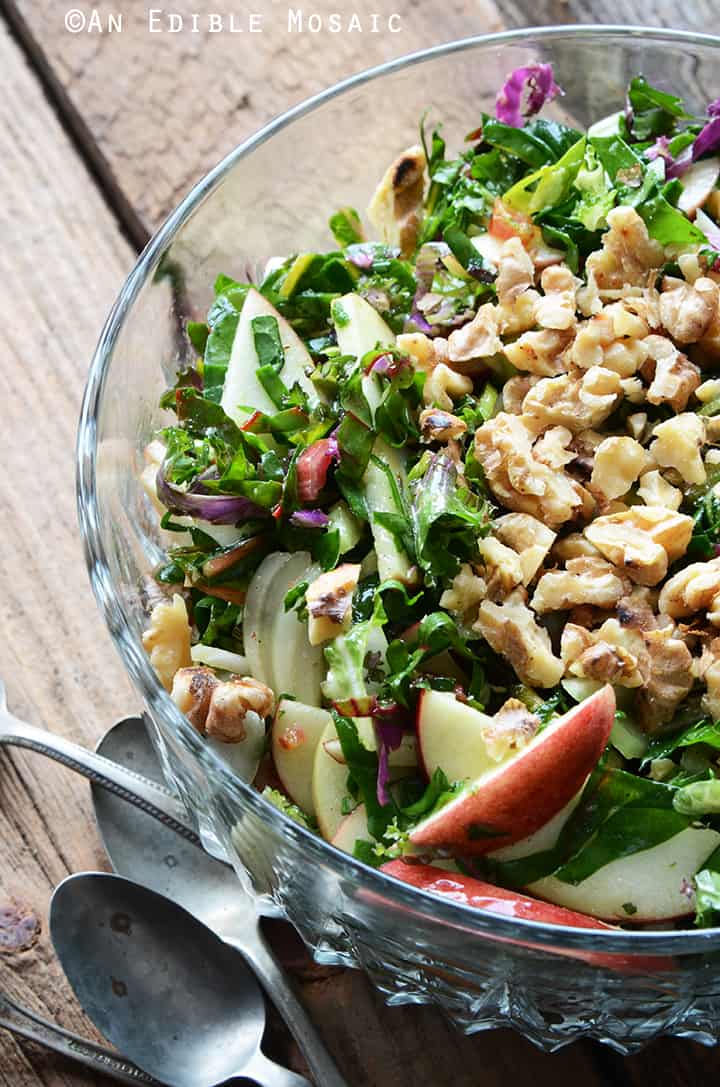 I've heard at least 100 different remedies for either preventing or curing sickness, some sillier than others, but most likely very few (if any) of which are effective (of course other than the placebo effect). But something that most of us can probably agree on is the importance of eating fresh fruits and vegetables; in particular, eating the rainbow.
Raise your hand if you remember the last time you had Swiss chard. No worries, me neither, at least until I made this salad!
Apple-Walnut Rainbow Chard Salad is really easy to make and comes together quickly. Despite using just a few simple ingredients, it packs a serious punch of flavor, not to mention nutrition. Take that, cold and flu season. :)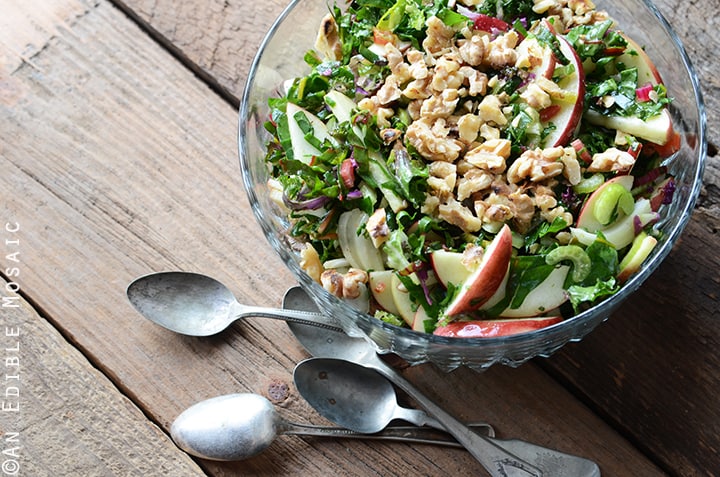 Apple-Walnut Rainbow Chard Salad
Yield:
6 side salad-sized servings or 3 main course-sized servings
Ingredients
Dressing:
½ tablespoon honey
2 tablespoons apple cider vinegar
3 tablespoons olive oil
¼ teaspoon salt
⅛ teaspoon black pepper
Salad:
4 cups (180 g) shredded Swiss chard
2 medium apples, washed, cored, and thinly sliced
1 large stalk celery, thinly sliced
½ small onion, thinly sliced (or 4 scallions, thinly sliced)
½ cup (60 g) toasted walnuts, coarsely chopped
Instructions
Whisk together all ingredients for the dressing in a large bowl.
Toss in all salad ingredients except the walnuts.
Transfer the salad to a serving bowl, sprinkle the walnuts on top, and serve.
Notes
Vegan Option: Use maple syrup instead of honey in the dressing.