This Dutch oven Coq au Vin recipe is true the to the classic; tender chicken and hearty vegetables cooked low and slow with layers of flavor in a rich, velvety red wine-based broth. It's perfect for date night dinner and it takes just an hour to make from start-to-finish!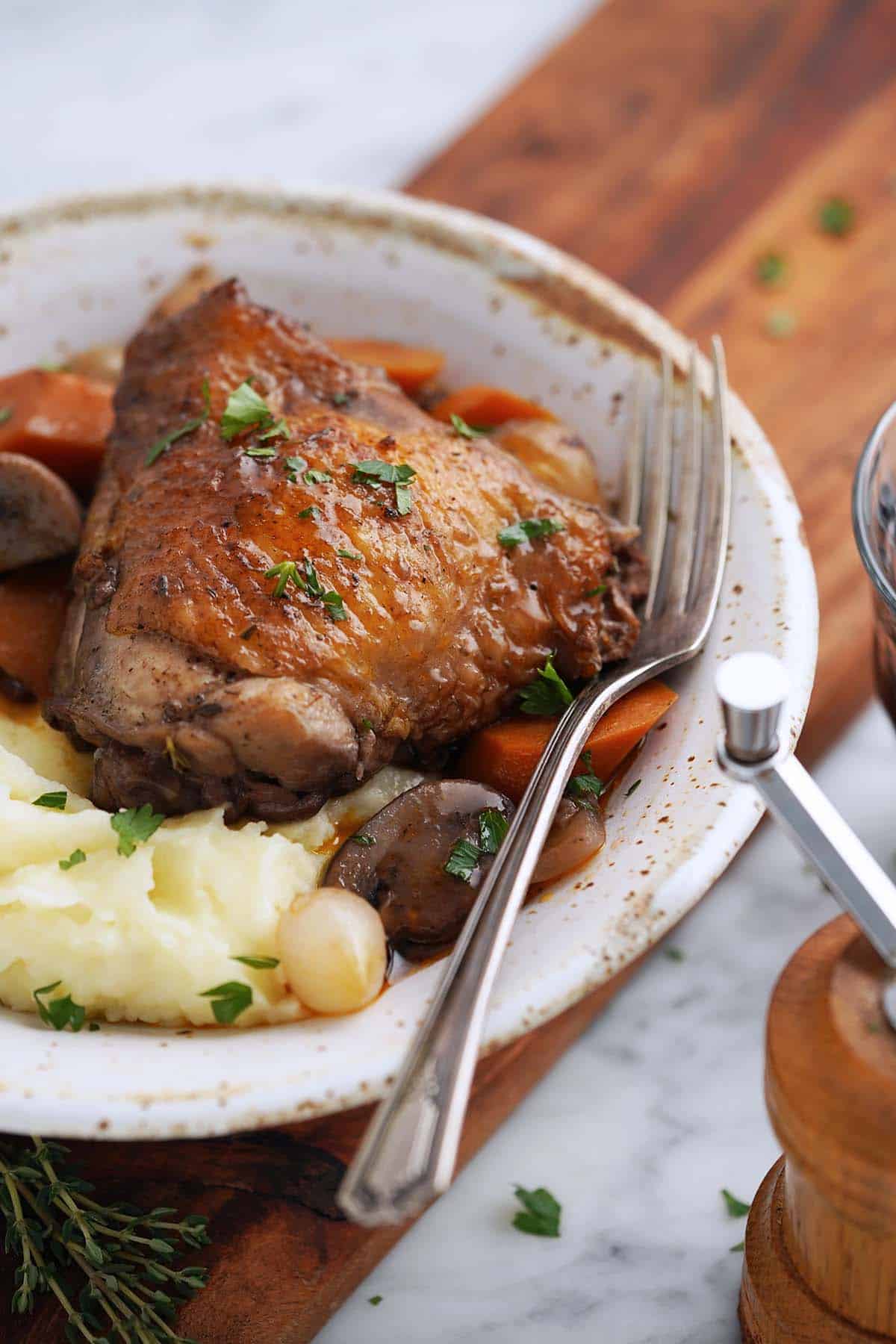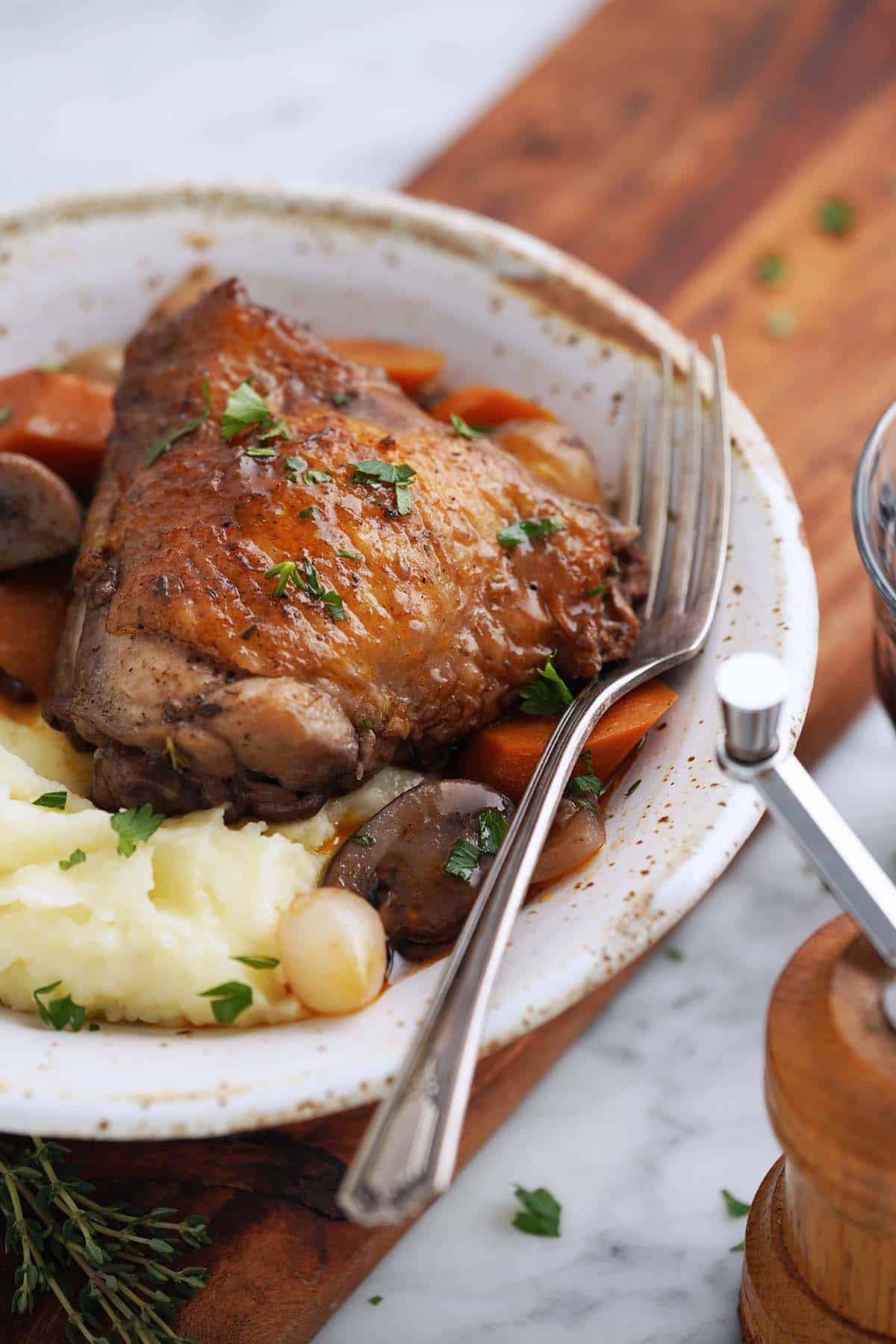 This traditional stew hails from the eastern region of France known as Burgundy. Coq au Vin is a classic dish that involves chicken and aromatic vegetables slow-cooked in red wine with layers of flavor.
Coq au Vin might sound intimidating, but it's not. If you've ever made a stew before, you're already familiar with the process. And you might be surprised to know that this meal whips up in only one hour!
…