This Chicken Matzo Ball Soup recipe is a classic Jewish Passover dish with fluffy matzo balls, tender chicken, and savory vegetables in a rich, flavorful homemade chicken broth. It has all the earmarks of nourishing comfort food, so don't wait for Passover to make it!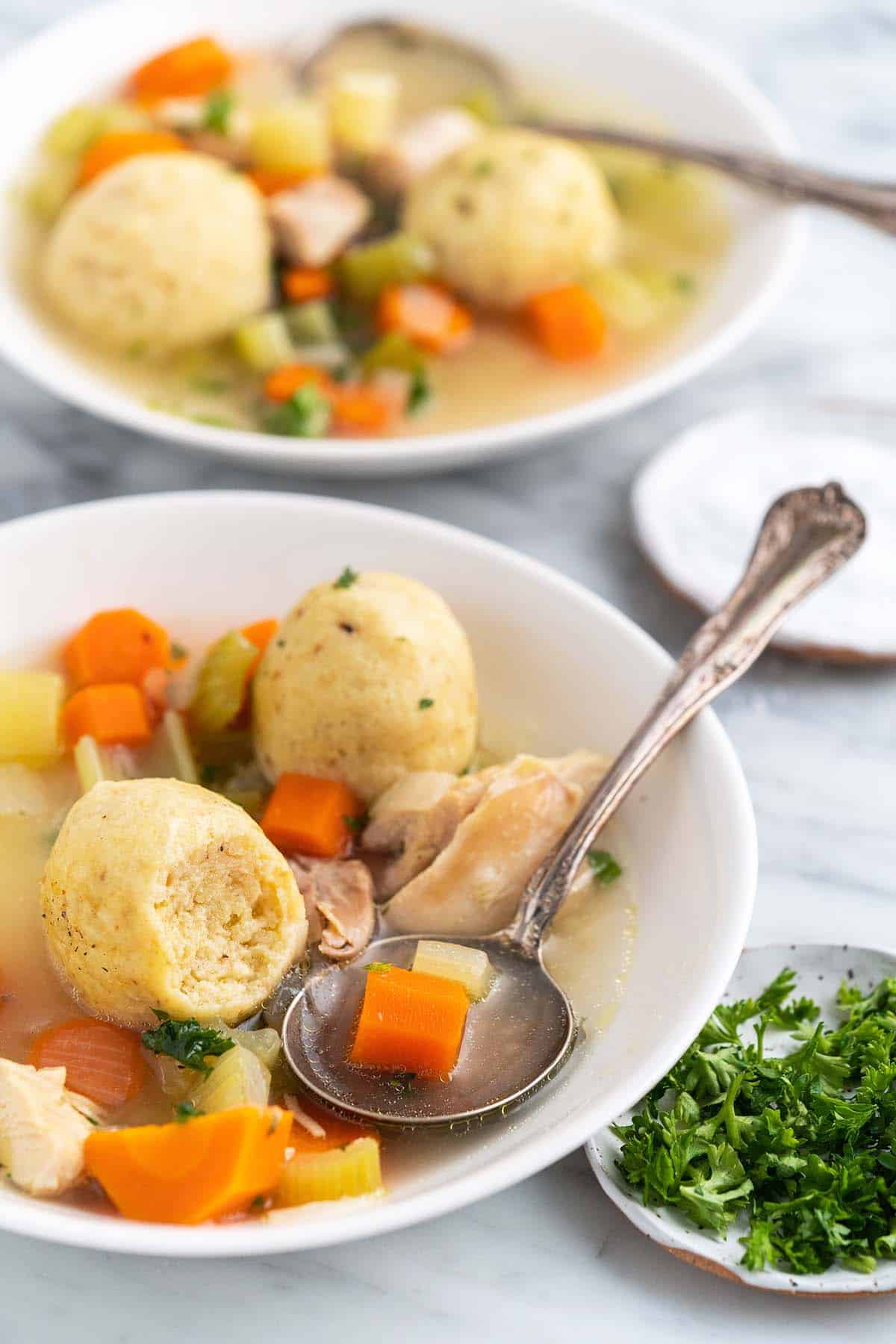 Before you even taste it, the aroma will draw you in.
Rich, flavorful broth with tender pieces of chicken, aromatic vegetables, and fluffy, light, and flavorful matzo ball dumplings.
This soup is perfect cold weather comfort food for the soul.
…