Perfect for date night or Valentine's Day dessert, this luscious Chocolate Valentine's Day Cake for Two uses one layer of rich, moist chocolate cake that's cut into four pieces and stacked with silky-smooth chocolate buttercream to make two decadent bakery-quality slices of cake.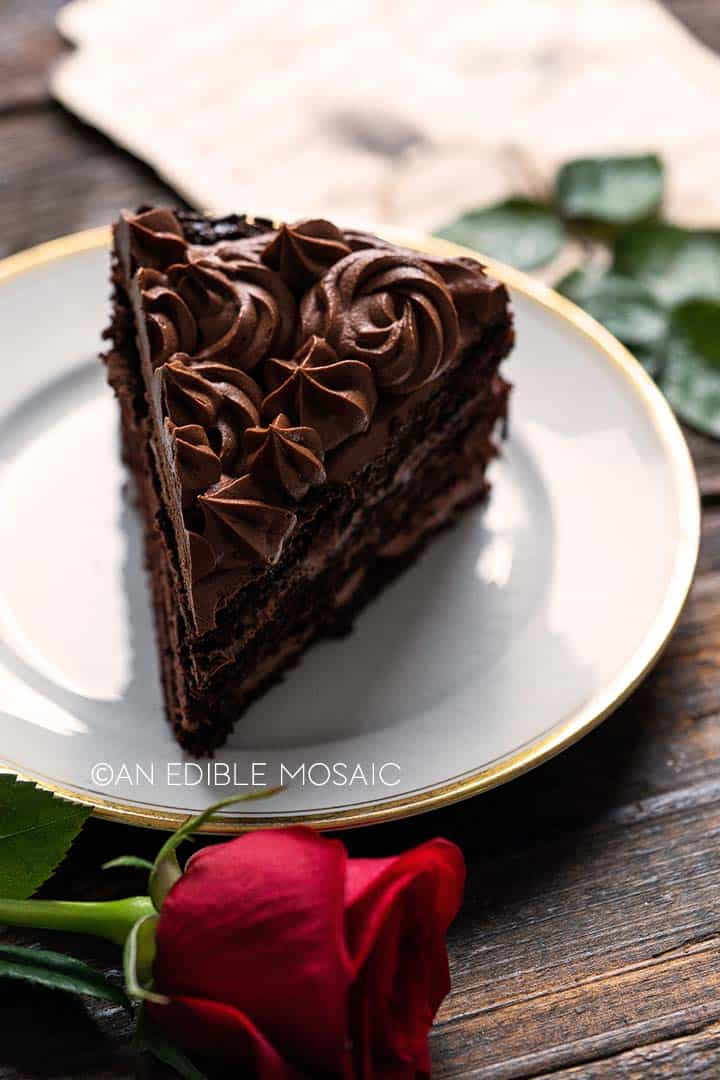 Get ready to blow your mind with what is about to come out of your kitchen. Skip a trip to the bakery this Valentine's Day (or on your next date night). You just found your new favorite Chocolate Cake with Chocolate Buttercream for just two people!
I'm telling you, if I can make this, so can you!
…