For both magical and non-magic folk, here are the top Harry Potter drinks to amaze and delight. From iconic butterscotch-y Butterbeer, to classic spiced Pumpkin Juice, and a flaming Goblet of Fire Cocktail, there's something for everyone!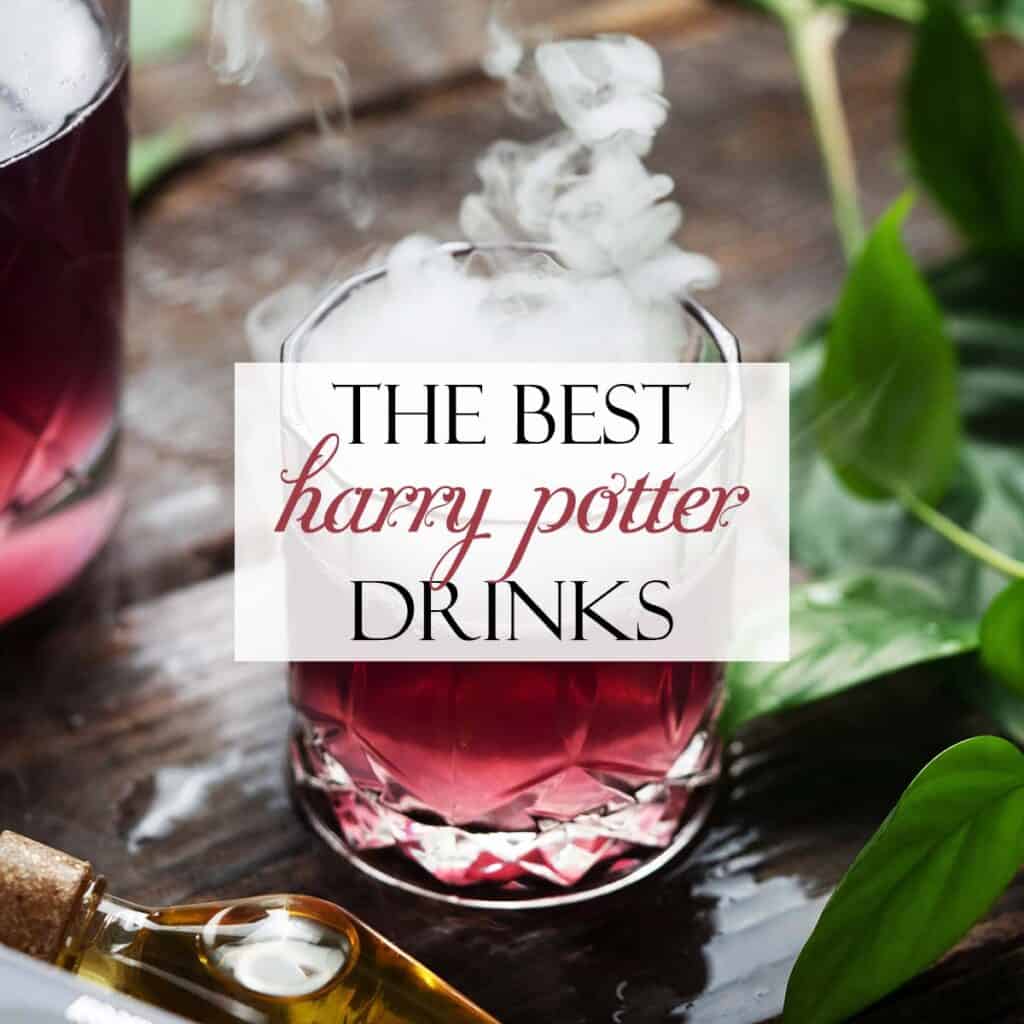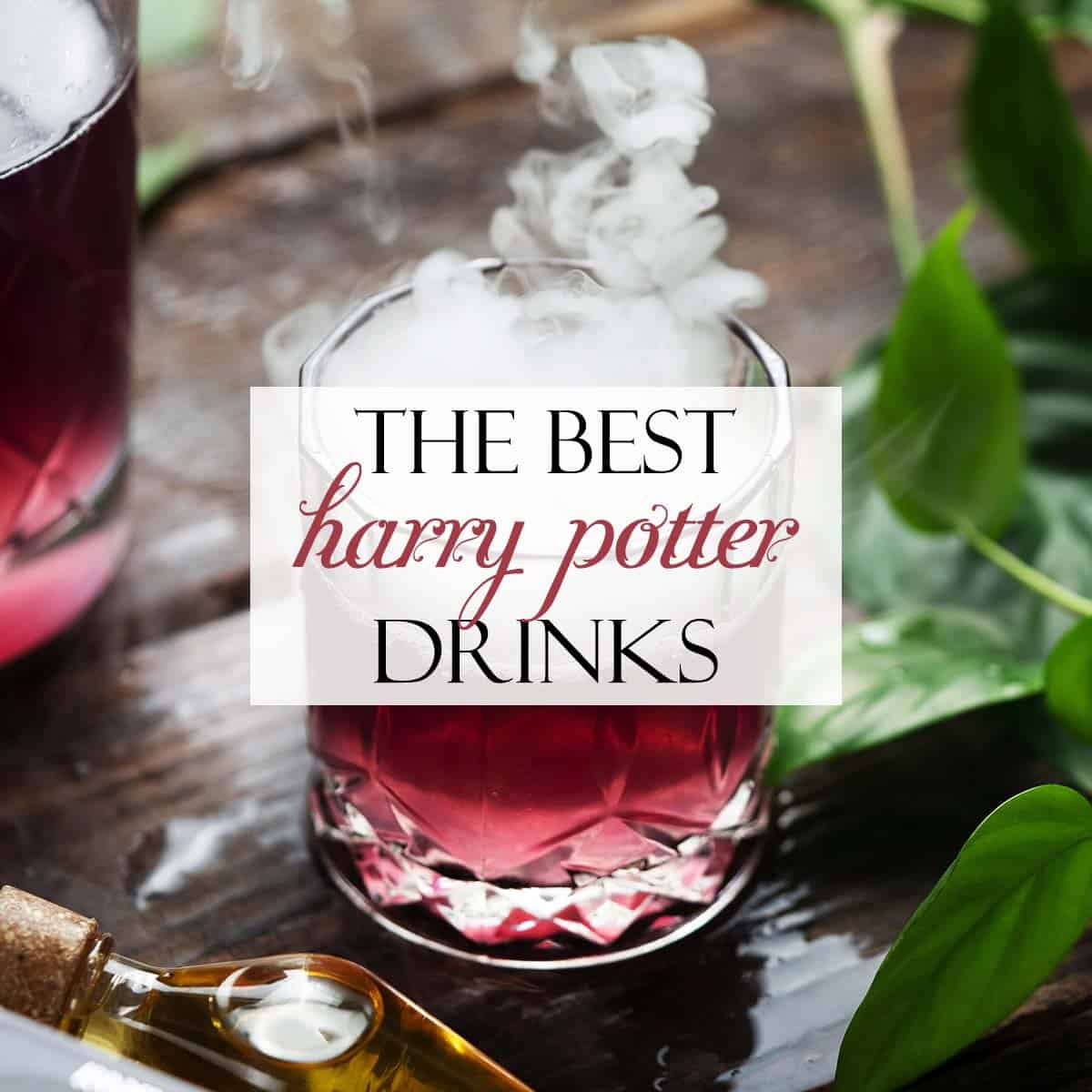 The world that J.K. Rowling created and depicted in the Harry Potter books was intricate, even down to details about food and drink. That was one of the things that made me (like so many others) fall in love with that magical world! We could actually picture ourselves there, immersed in it.
I have searched high and low and compiled this list of the top 9 Harry Potter drinks inspired by the books and movies. I'm telling you, you won't find a more gorgeous collection of Harry Potter drinks! And these are as delicious as they are whimsical, fun, and magically-inspired.
Pick a favorite or two (or something new you want to try), and whip them up next time you're in a Harry Potter mood! Time to start planning your next Harry Potter movie marathon, maybe?!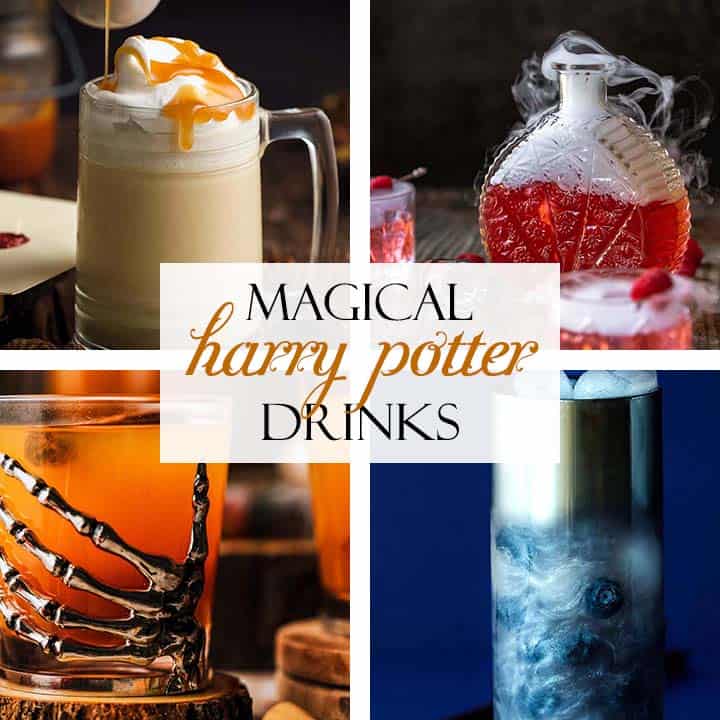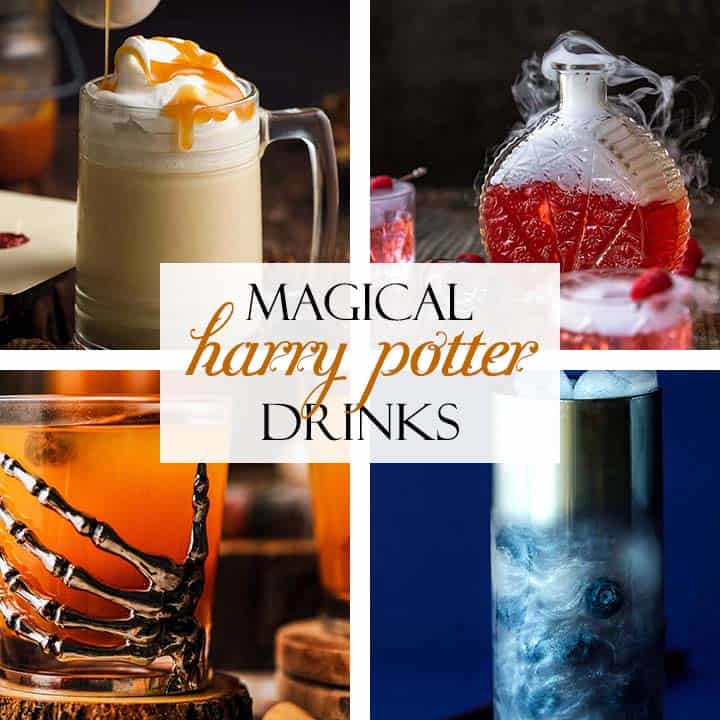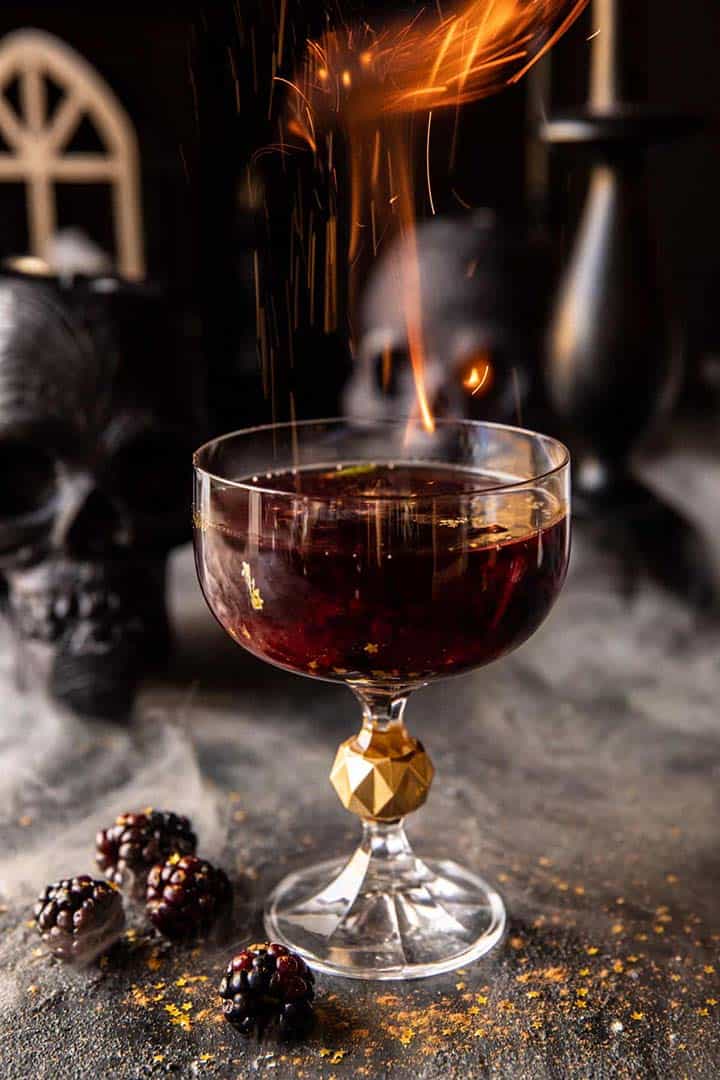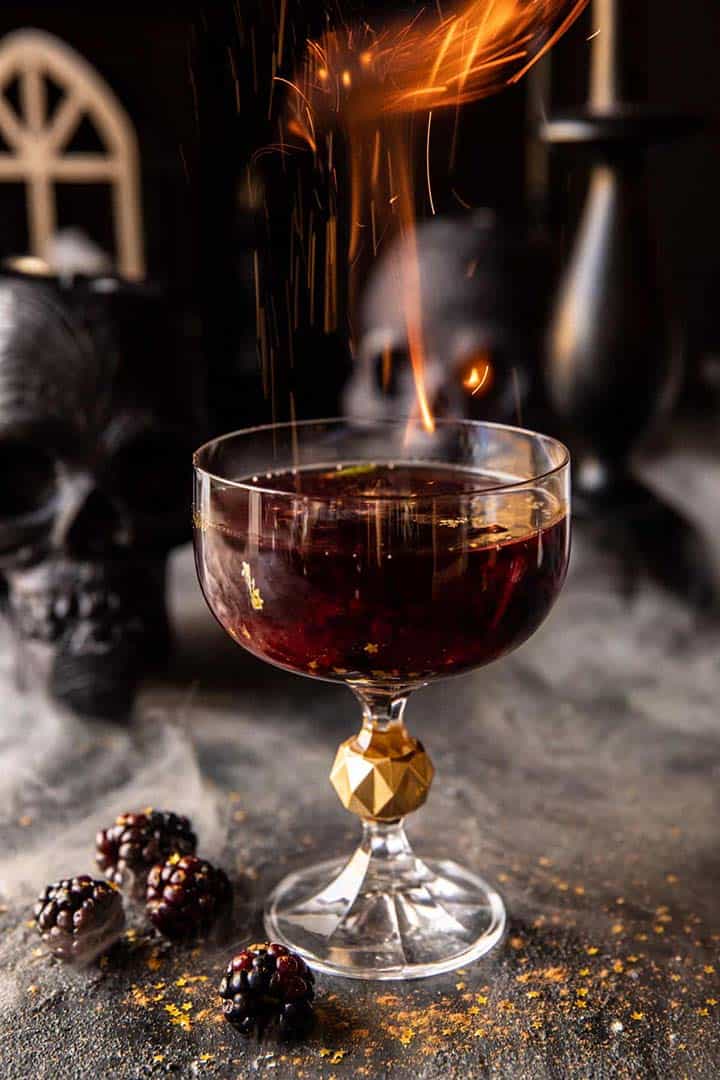 With smashed blackberries, rum, bitters, honey, rosemary, and spiced rum on top, this exciting ruby-red drink is as delicious as it is exhilarating. You float the spiced rum on top, which is what causes this beautiful cocktail to light on fire. And you can even add cinnamon to ignite sparks! Tieghan has perfectly captured the scene from The Goblet of Fire with this wizardry.
Find the recipe for the Goblet of Fire Cocktail on Half-Baked Harvest.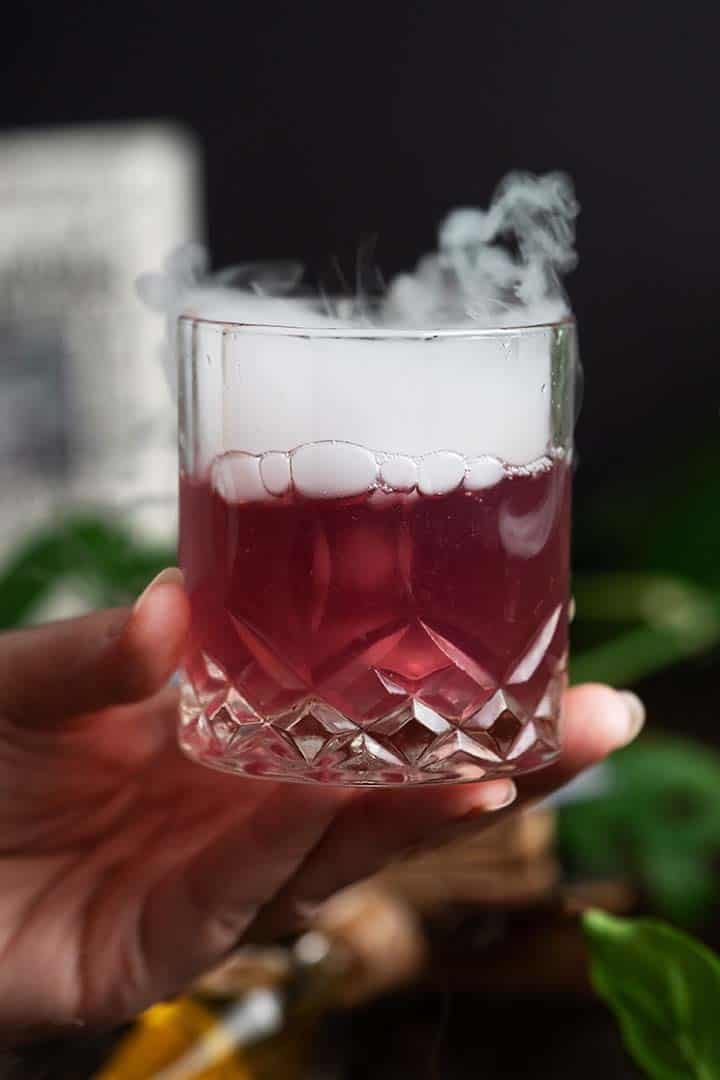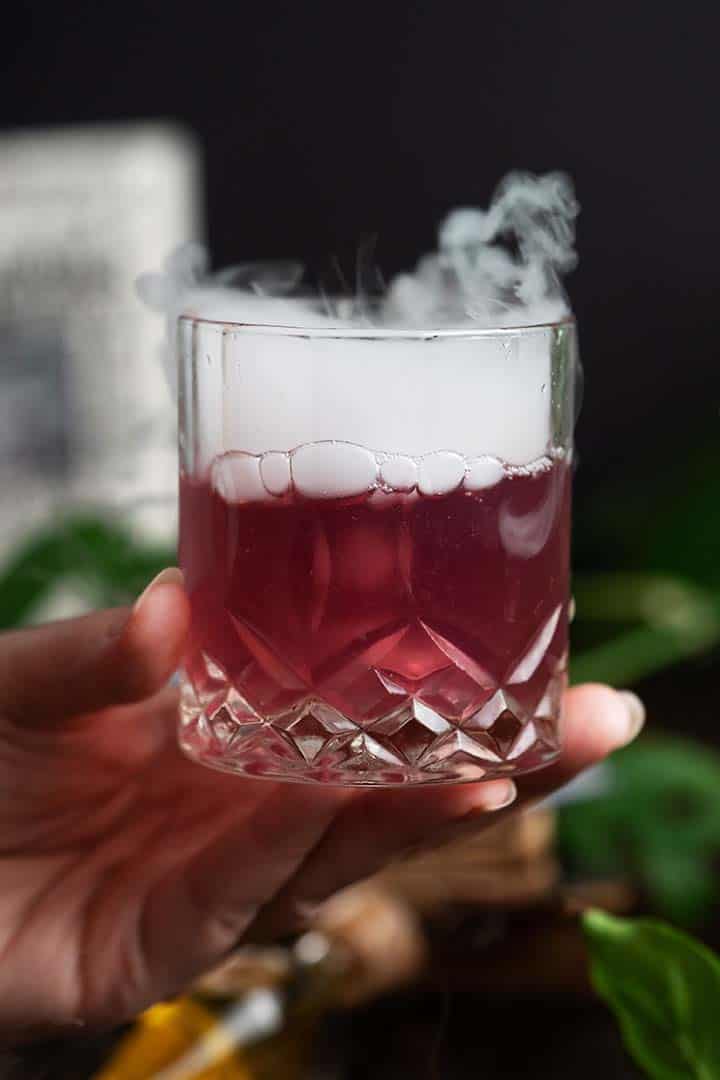 Some of my absolute favorite Harry Potter moments involve Polyjuice Potion! Like Hermione accidentally plucking a cat hair instead of Millicent Bulstrode's hair in The Chamber of Secrets. And in Harry Potter and the Deathly Hallows when Harry, Ron, and Hermione infiltrate the Ministry of Magic. Ahhh, there was so much fun to be had with Polyjuice Potion!
This version won't necessarily transform the drinker into someone else, but it is a lovely color-changing libation that's fun to make and delicious to drink.
Get the instructions for brewing Polyjuice Potion.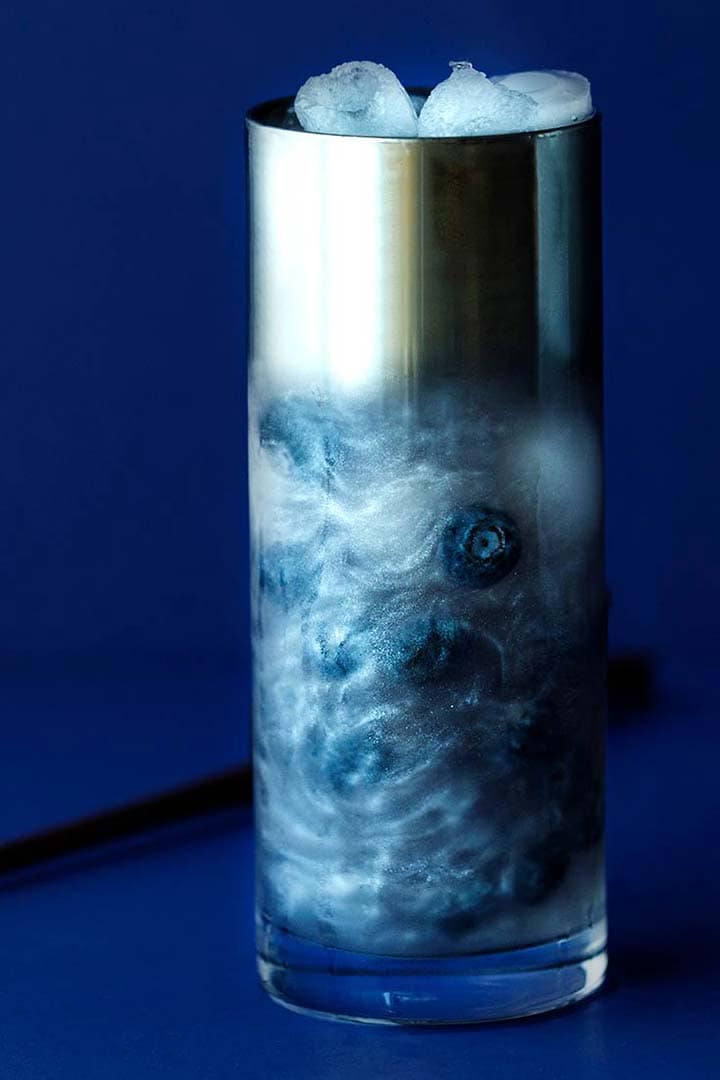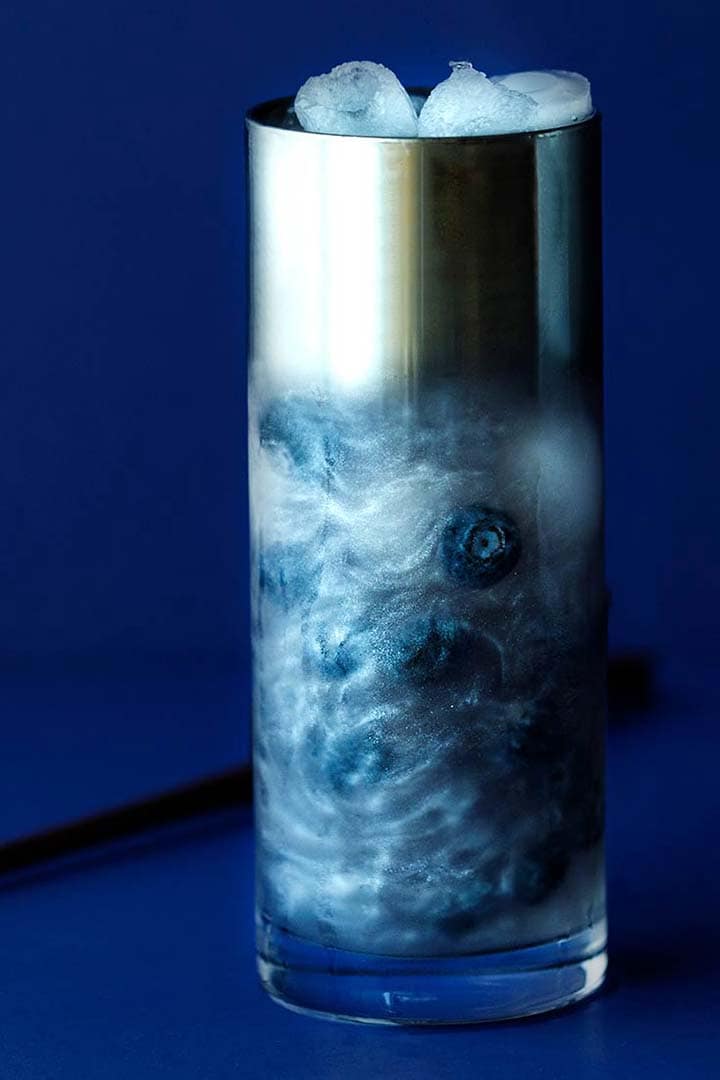 "The blood of a unicorn will keep you alive, even if you are an inch from death, but at a terrible price. You have slain something pure and defenseless to save yourself, and you will have but a half-life, a cursed life, from the moment the blood touches your lips." - Firenze telling Harry about unicorn blood in Harry Potter and the Philosopher's Stone.
Described as thick, silvery substance flowing within a unicorn's veins, Unicorn Blood is every bit as magical sounding as you'd expect! And this cocktail version that features violet liqueur and blueberry puree (plus edible glitter for that magical sparkle) is every bit as delicious as it is magical.
Get the shimmering ethereal concoction that is Unicorn Blood on Amoretti.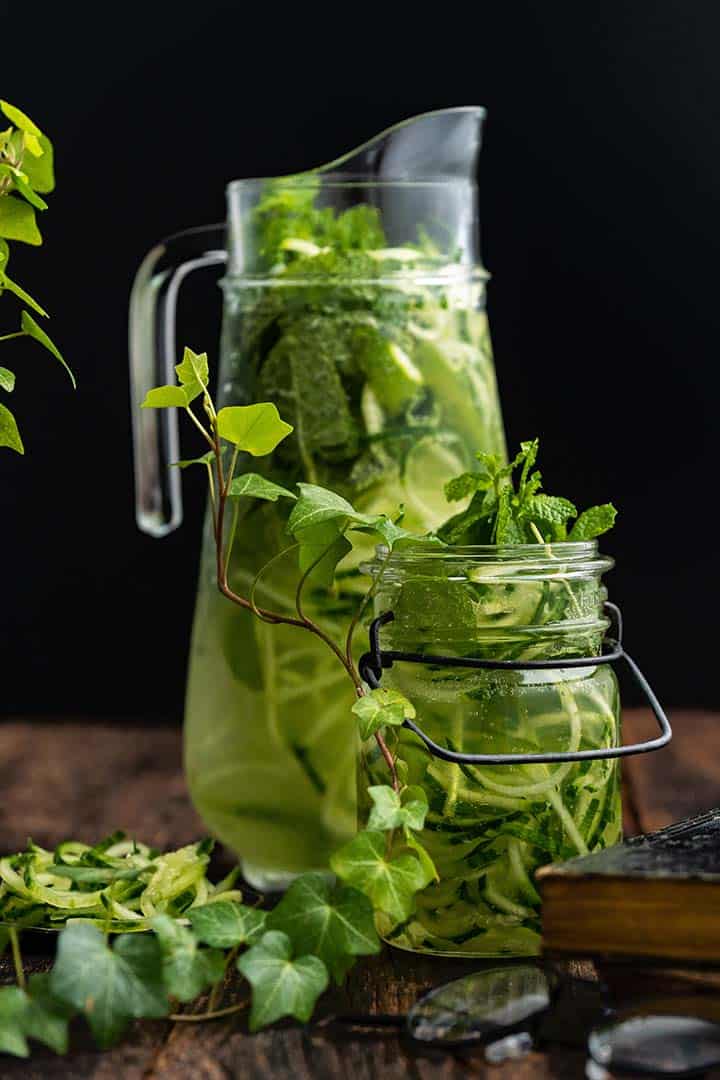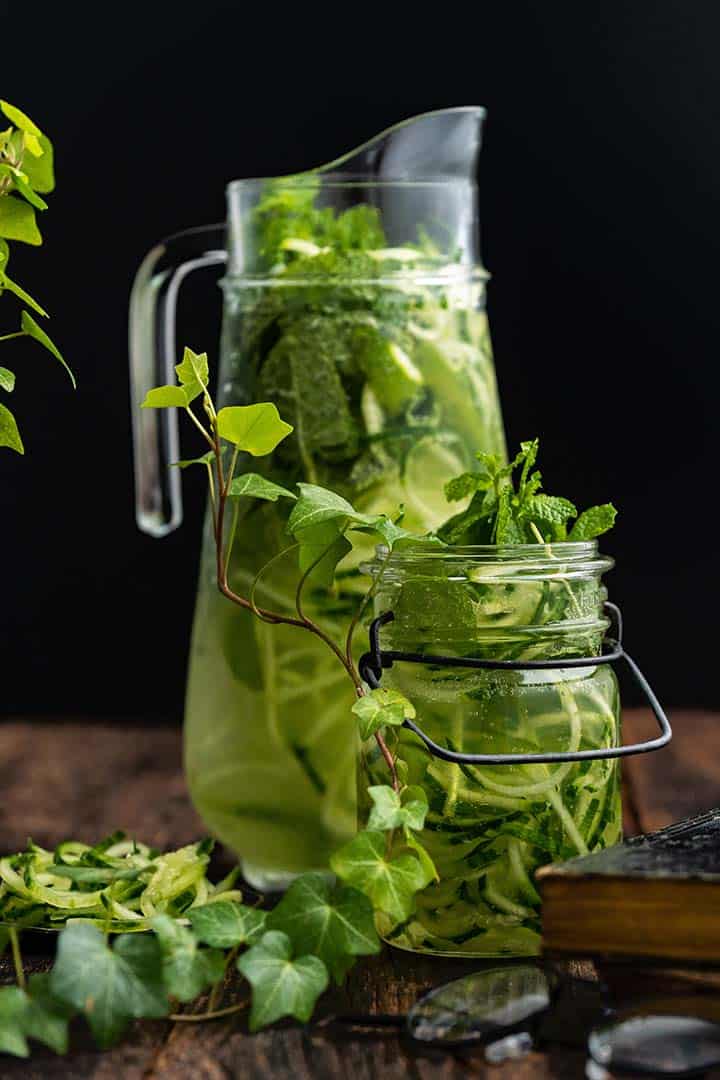 Ok, so Gillywater kind of just looks like a bunch of green stuff floating in water. Yup, it's supposed to! Described in the Harry Potter series as looking like "slimy, grey-green rat tails", I always pictured gillyweed similar to seaweed.
This fun-for-all-ages drink uses spiralized cucumber and fresh mint to simulate the magical plant that lets one breathe under water. With fresh lime and sparkling water, its flavor reminds me of spa water! And you can swap out sparkling water for lemon-lime soda if you like things on the sweeter side.
Check out the recipe for Gillywater in all its swampy glory.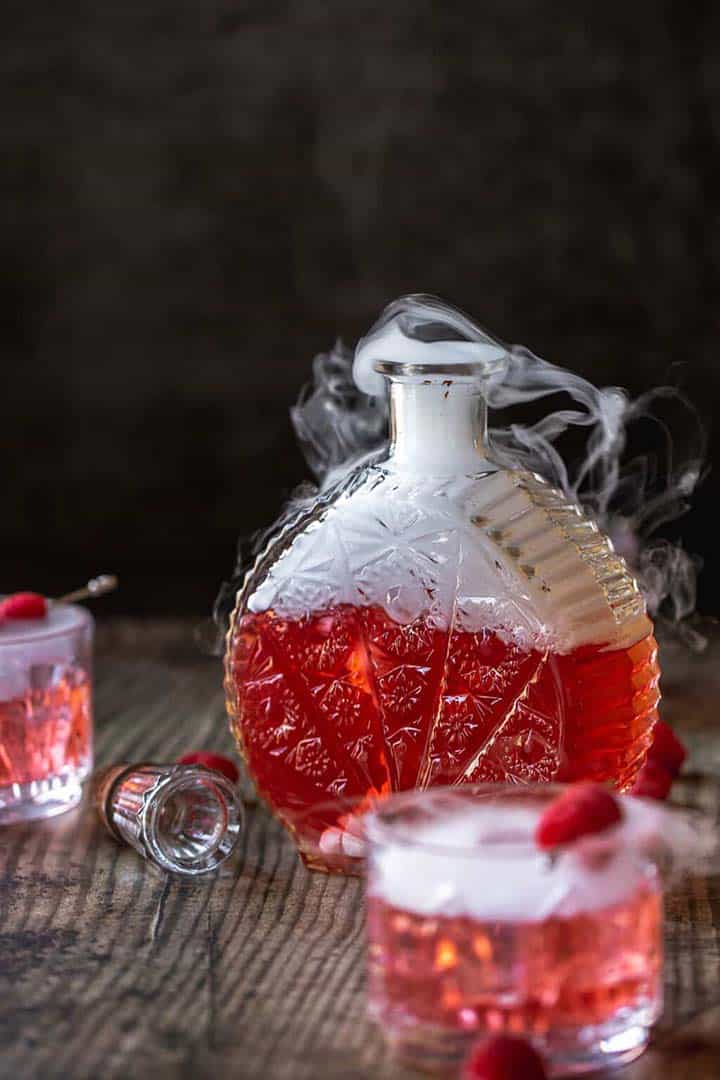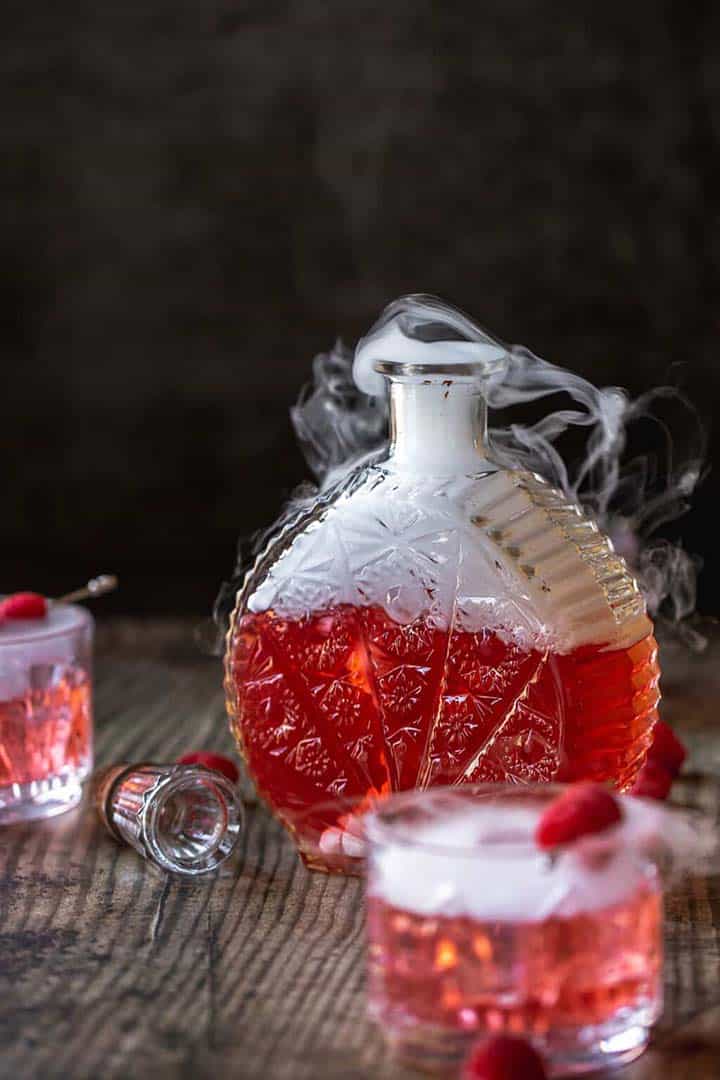 In Harry Potter and the Half-Blood Prince, Amortentia is said to be the most powerful love potion in the world, recognizable by its mother-of-pearl sheen and steam rising in spirals. However, this brew didn't create actual love; rather, just an obsession.
One of the things I find most interesting about this concoction is that it smells different to everyone based on what they're most attracted to. For Harry, it was treacle tart, the woody aroma of a broomstick handle, and a flowery aroma he thought he might have smelled at the Burrow.
No magical qualities are promised, but this adult version of Love Potion sounds delicious! It contains raspberries, vodka, raspberry liqueur, and ginger beer for a fruity, effervescent mix.
Brew up a batch of Love Potion on Barley & Sage.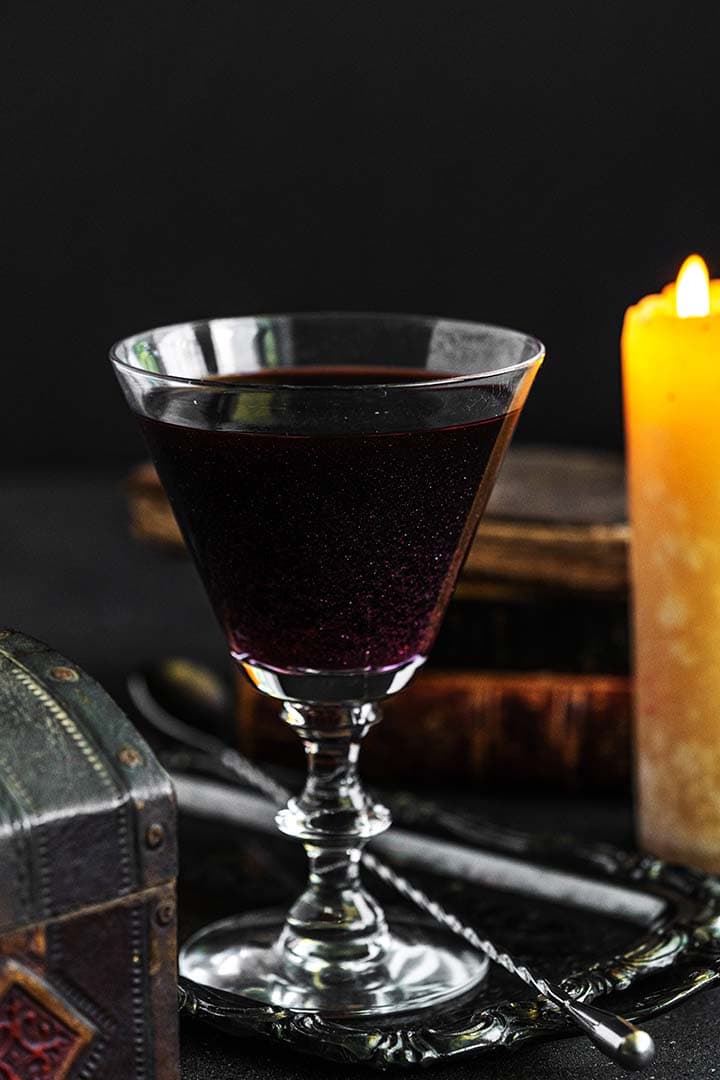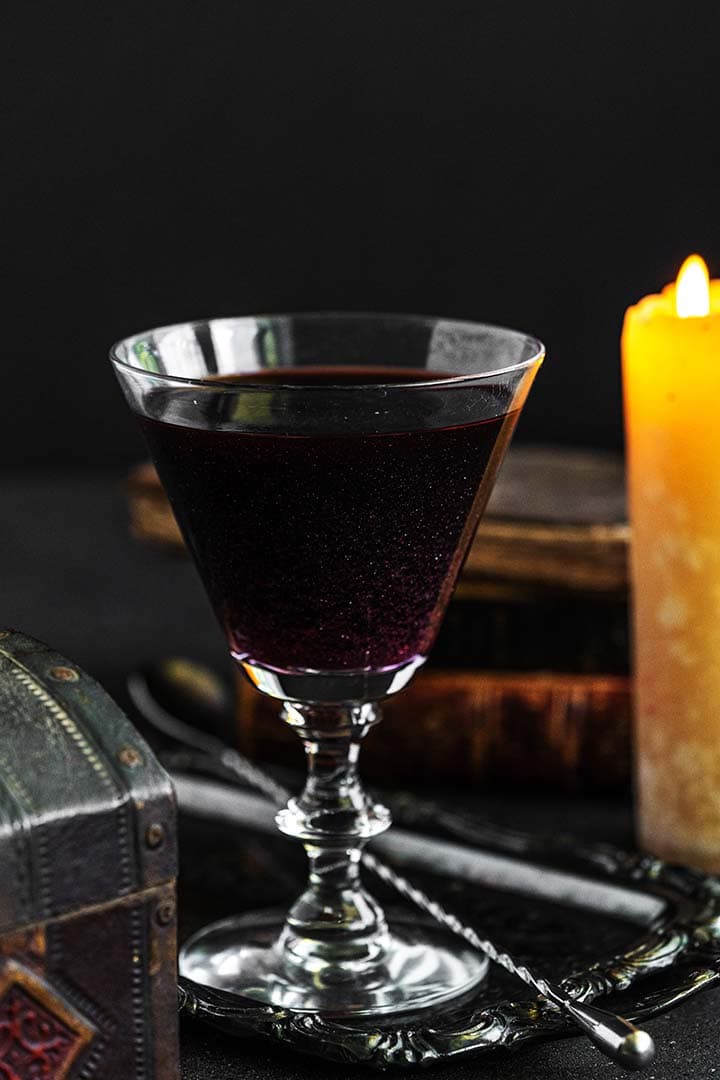 Much like the beloved fairy tales Snow White and Sleeping Beauty, there is a potion in the world of Harry Potter that makes the drinker fall into a death-like sleep. Harry (with just a little help from the Half-Blood Prince, aka Professor Snape himself) was a master at making it. Like Slughorn said in Harry Potter and the Half-Blood Prince "One drop would kill us all!" Potions master, indeed!
Our version isn't nearly as grim as all that. We use a blend of spiced rum and cherry juice (with some edible luster dust for bling) for a cocktail that tastes like cherry pie in liquid form. And you can use cola instead of spiced rum for the mocktail version!
Take a gander at the grim Draught of Living Death Cocktail.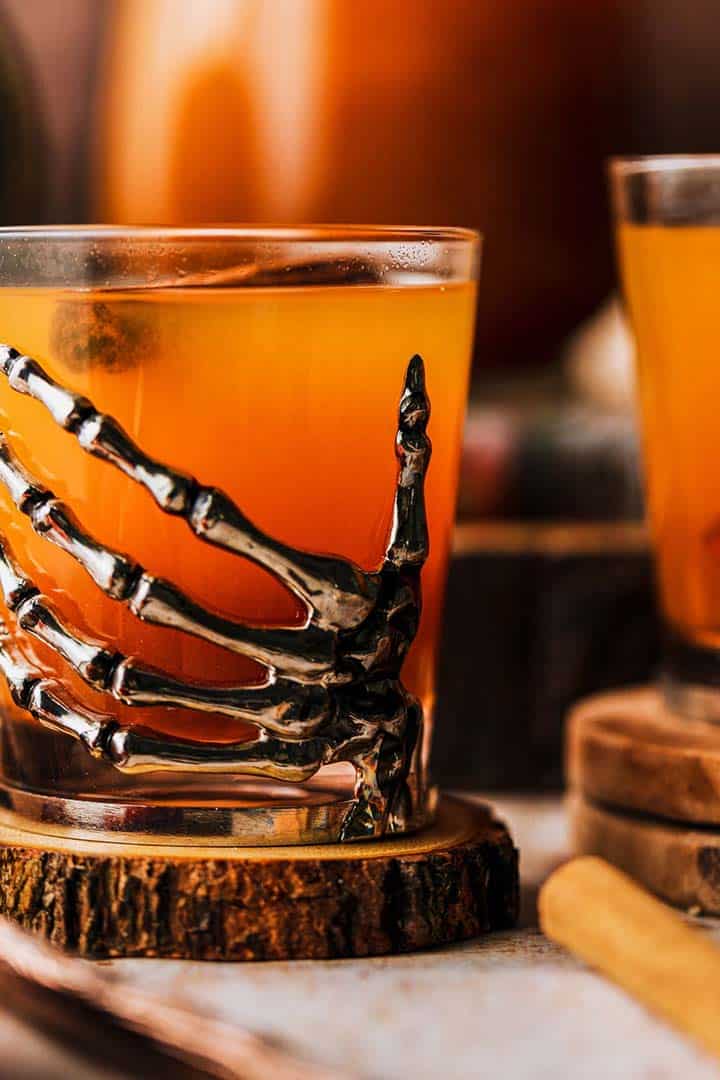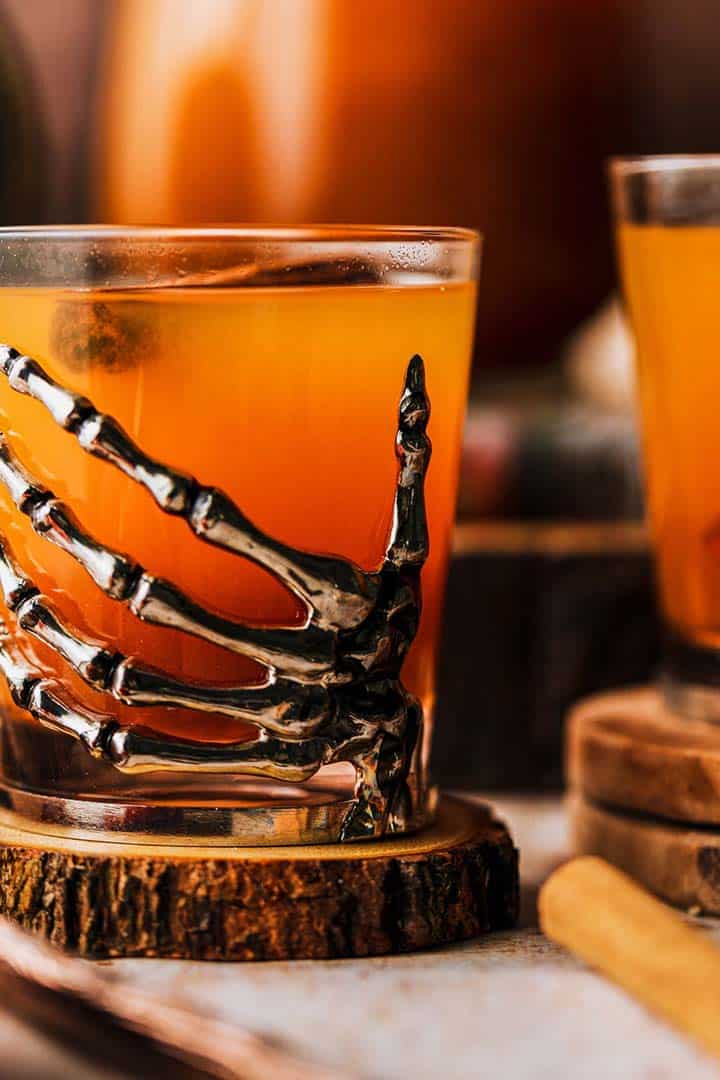 From Harry Potter and the Goblet of Fire:
[Moody takes a drink from his flask]
Seamus: What do you suppose he's got there?
Harry: I don't know, but I don't think it's pumpkin juice.
Pumpkin Juice, the quintessential fall + Harry Potter-themed bevvy is easy to make, and even easier to drink! It has a unique pumpkin and apple flavor that's perfectly accented with warm spices.
Head over and grab the recipe for Pumpkin Juice on Sweet Tea + Thyme.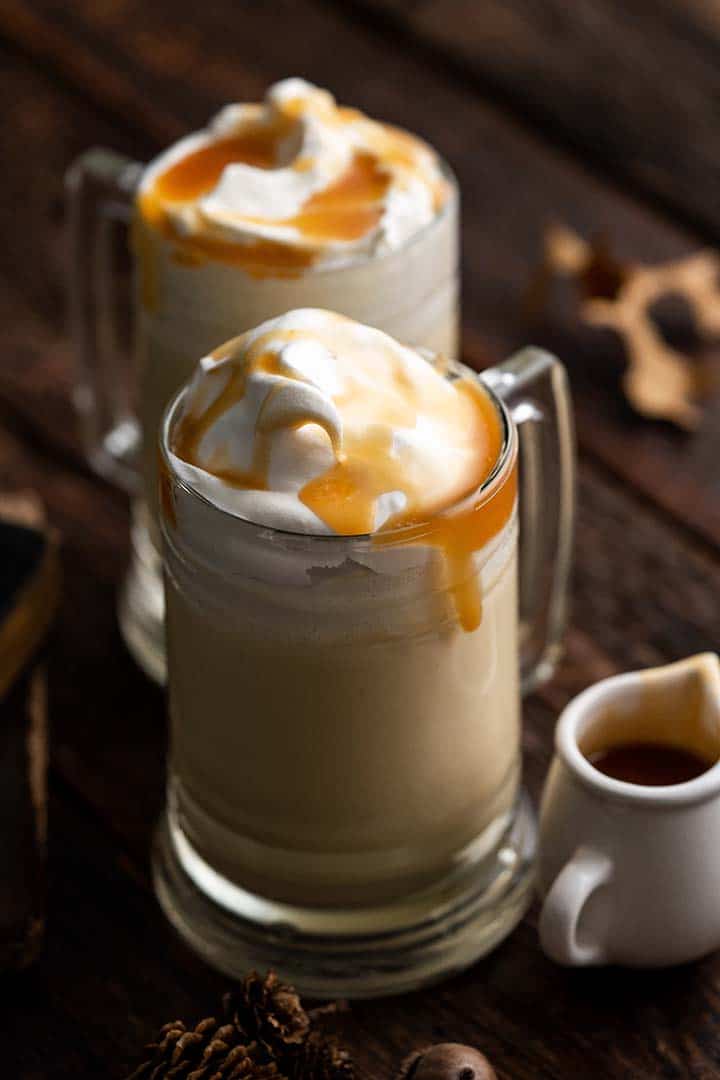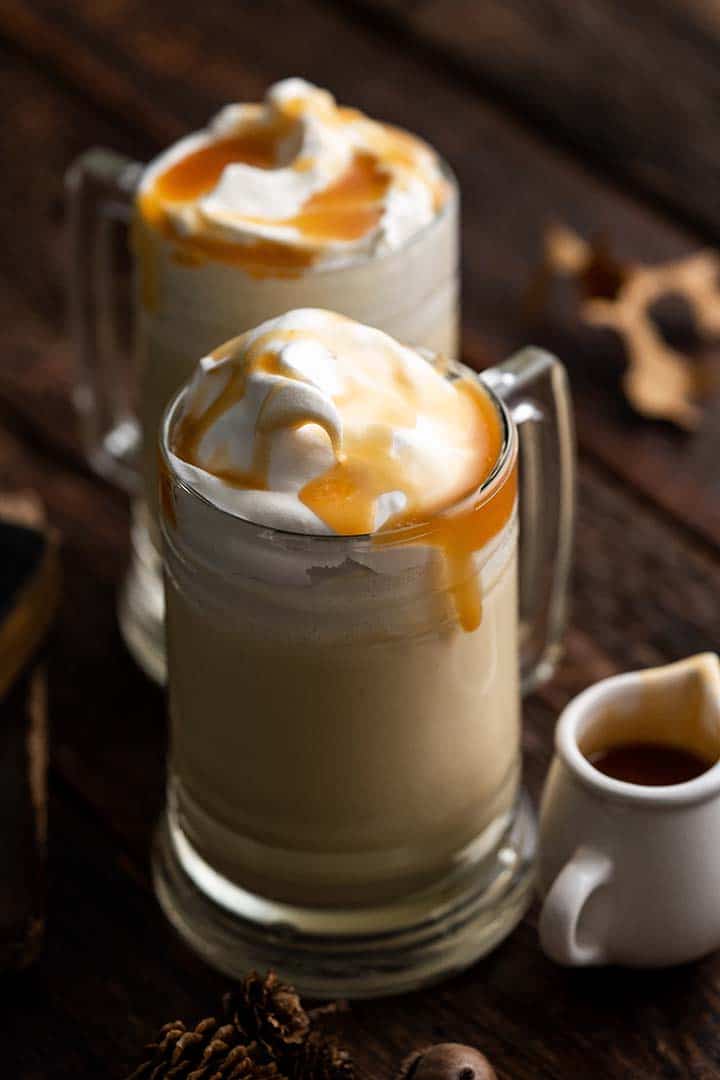 Because what would a collection of Harry Potter drinks be without Butterbeer, right?! Far me it from me to neglect what is perhaps the Harry Potter drink to end all drinks! Enter Butterbeer.
Described by J.K. Rowling herself as tasting like "less-sickly butterscotch", this mug is sure to satsify even the sweetest of sweet tooths. With a cream soda base, you can easily make Butterbeer frozen or regular. And there is even a recipe included for how to make butterscotch sauce from scratch - it only takes 10 minutes!
Take a peek at the recipe and soon you'll be sipping your own sweet Butterbeer.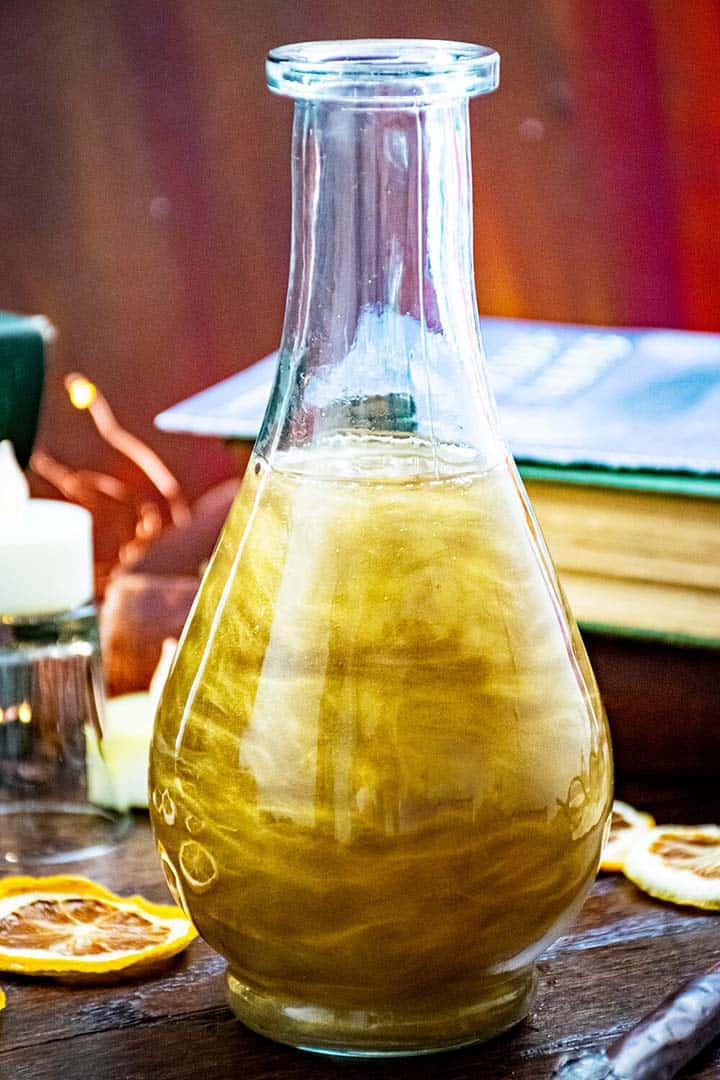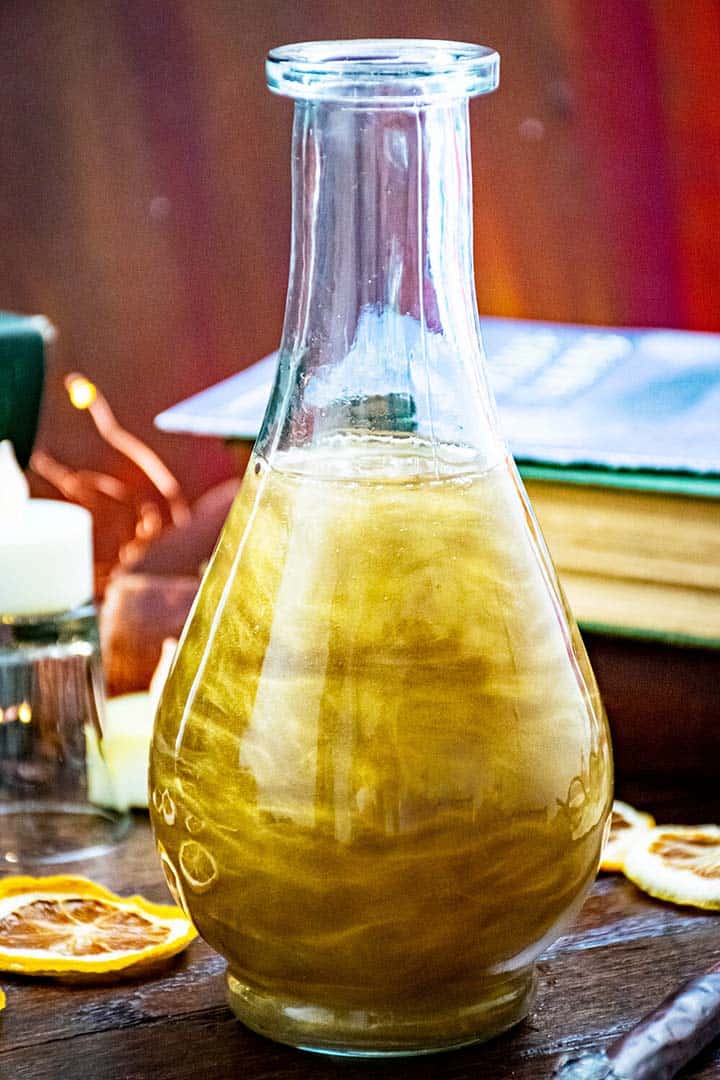 Also known as Liquid Luck, this magical potion was described as looking like molten gold and is exactly what it sounds like. It makes the drinker successful (aka, lucky!) in his or her endeavors for a period of time.
In the story, it's one of those use-sparingly-and-in-moderation things for a few different reasons. Firstly, it's highly toxic in large quantities. Secondly, it's banned in organized competitions like Quidditch. And lastly, it can result in dangerous overconfidence and recklessness when taken excessively. In Harry Potter and the Half-Blood Price, Liquid Luck helped Harry extract crucial information about you-know-who from Professor Slughorn.
This fruity version of Felix Felicis that's easily a cocktail or mocktail looks like it's no-holds-barred on drinking as much as you want!
Get lucky with this recipe for Felix Felicis on The Starving Chef.
More Harry Potter Fun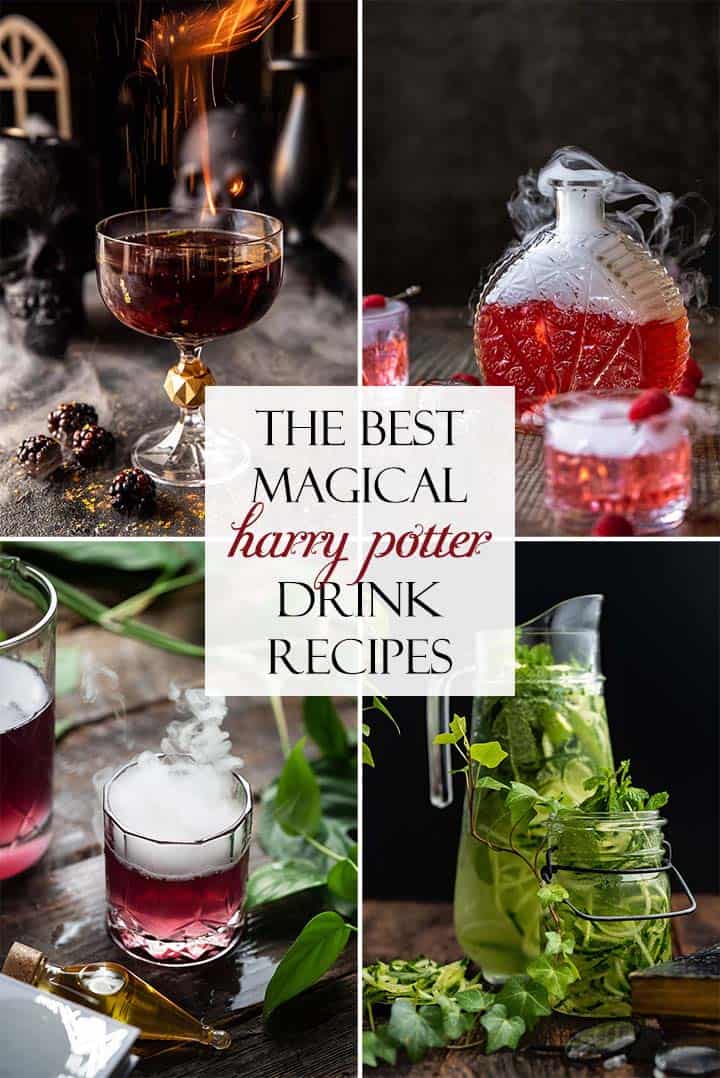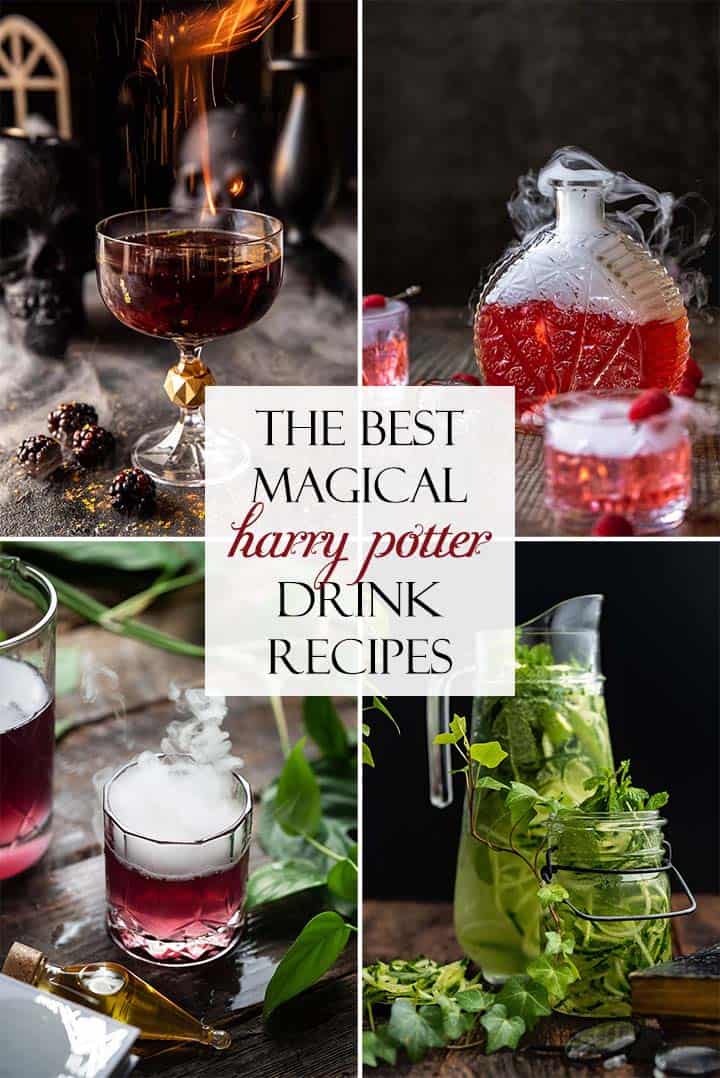 Let's Connect


Did you enjoy this post? Please let me know in the comments below. You can also tag @anediblemosaic on social media.
To stay up-to-date, follow me on Facebook, Instagram, Pinterest, and Twitter!