Cool down with these 12+ Ice Cream, Nice Cream, Popsicle, Frozen Yogurt, and Other Frozen Treat Recipes; there's something to make everyone happy!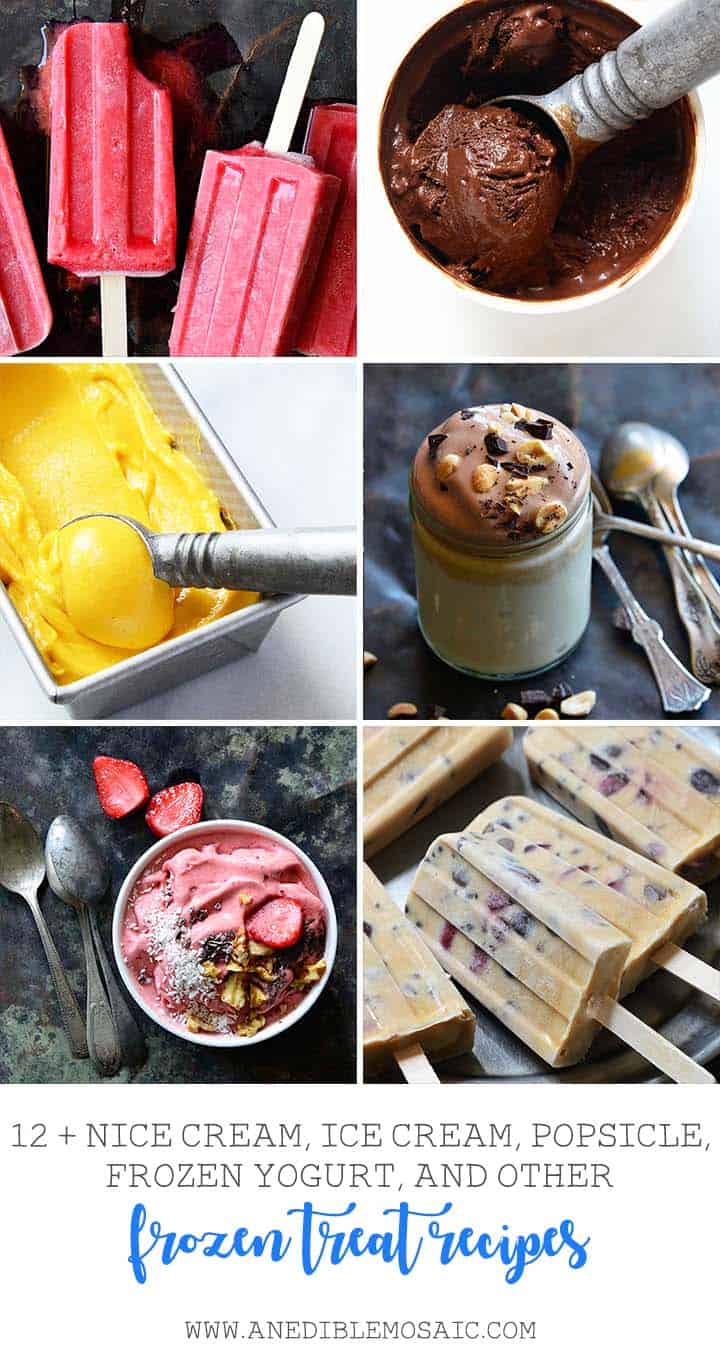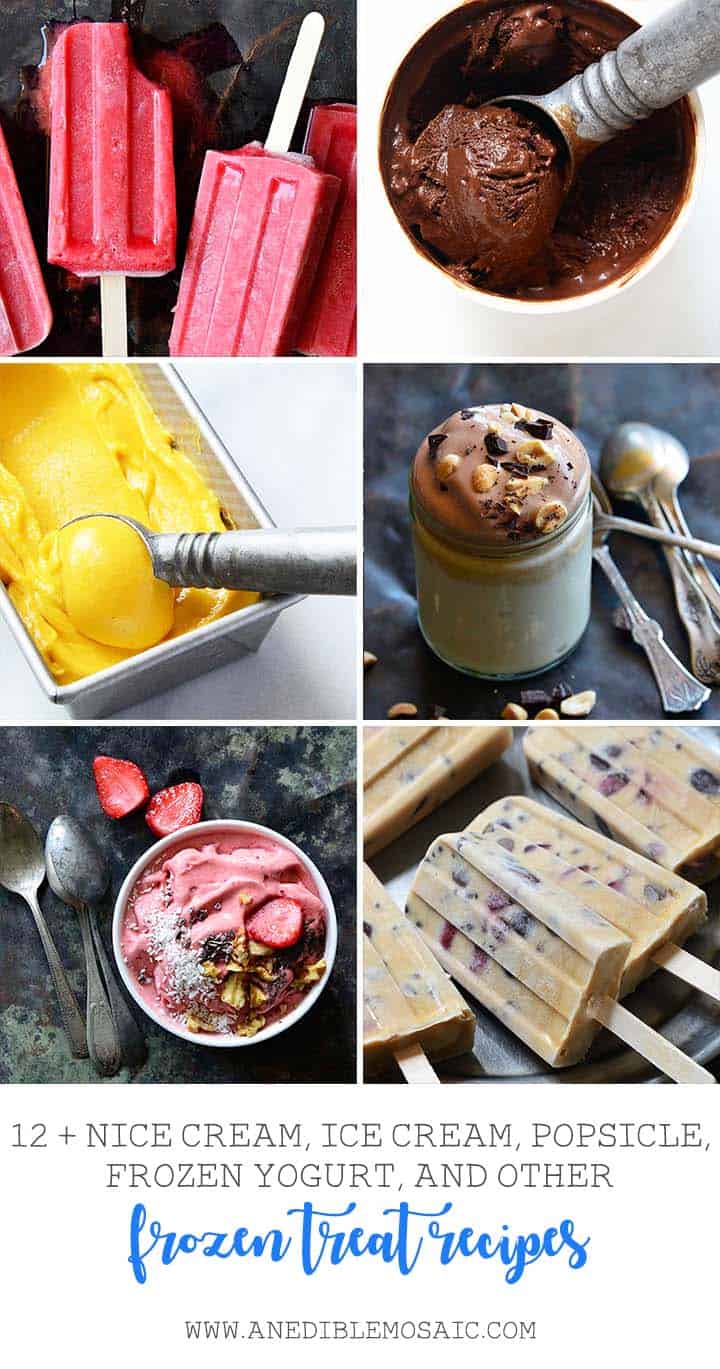 One of the best thing about summer is the frozen treats, right? They make the oppressive heat and humidity bearable! Here I'm sharing just a few of my favorites. With everything from ice cream and nice cream, sorbet, fro-yo, pops, and even a couple low-carb favorites, there's something for everyone to enjoy.
Nice Cream and Other Healthy Ice Cream
Banana Golden Milk Turmeric Latte Nice Cream: Anti-inflammatory golden milk (aka turmeric milk) meets healthy, instant banana ice cream for a treat that's as pretty as it is delicious.
Peanut Butter Cup Nice Cream: Frozen banana is the base of this nice cream that tastes just like your favorite candy bar! It contains no added sugar and works great for breakfast or dessert (or anytime in between).
(I use my Vitamix for making nice cream.)
Popsicles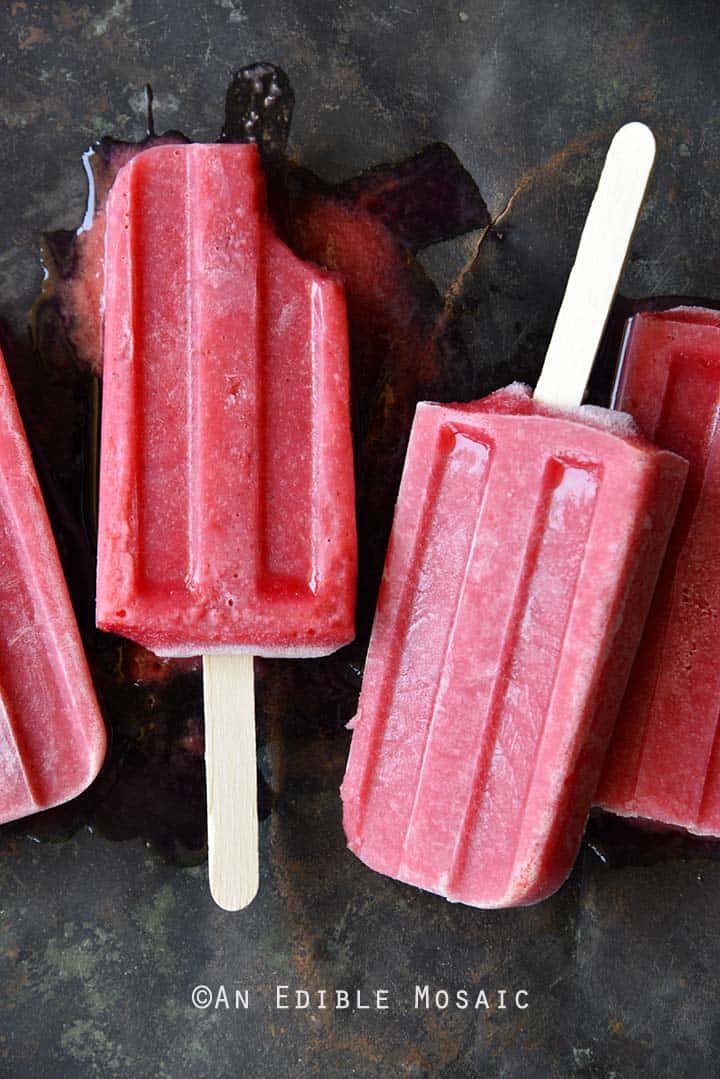 Roasted Plum Rosé Popsicles with Cardamom: Who says popsicles are just for kiddos? These popsicles feature a grown-up flavor profile with plums roasted in rosé wine and a touch of cooling cardamom.
Cherry Chocolate Chip Coffee Popsicles: Sweet creamy coffee in popsicle form, studded with chocolate and cherries. Need I say more? (Ok, I'll say just one more thing…they're paleo too!)
(One of the most common questions I get asked is which popsicle mold I use; this one is my favorite!)
Ice Cream and Sorbet
No-Churn Blackberry Dark Chocolate Cheesecake Ice Cream: Who doesn't love a good no-churn ice cream, right? This one has a more grownup flavor profile with berries and dark chocolate in a cheesecake ice cream base.
Easy No-Churn Pina Colada Sorbet: It's all about the pineapple + coconut combination in this classic favorite. A touch of honey for sweetness, a splash of vanilla, and a pinch of sea salt make it perfect.
Chocolate Sorbet: If your chocolate cravings know no bounds, this rich, velvety sorbet is the sort of thing that'll keep you up at night thinking about it. And bonus, in the recipe I give instructions on how to make it without an ice cream maker.
(This is the ice cream maker I have. It was really reasonably priced, and I love that you don't have to add salt to freeze!)
Frozen Yogurt
Easy 5-Ingredient Chocolate Chunk Strawberry Frozen Yogurt: This recipe was the game-changer for me. When I realized I was just five ingredients and five minutes away from what is probably the most delicious frozen yogurt I've ever had, I saw no reason to buy store-bought fro-yo anymore.
Easy No-Churn Mango Lassi Frozen Yogurt: Mangos have a naturally smooth and luscious texture, so they're perfect for making into creamy frozen treats. This one is part mango lassi, part frozen yogurt, and 100% delicious.
3-Ingredient Frozen Yogurt Berry Bowls: With a texture as thick and creamy as soft-serve ice cream, you won't believe these fro-yo bowls have just three ingredients and are basically breakfast that tastes like dessert. The best part is you can switch up the berries and yogurt to find your favorite flavor combo.
Low Carb and Keto Frozen Treat Recipes
Strawberry Low Carb Ice Cream: Frozen strawberries and a splash of heavy whipping cream act as the base for this frozen treat that does a great job simulating the real thing. That is, if the real thing was actually nourishing and didn't cause a sugar crash later.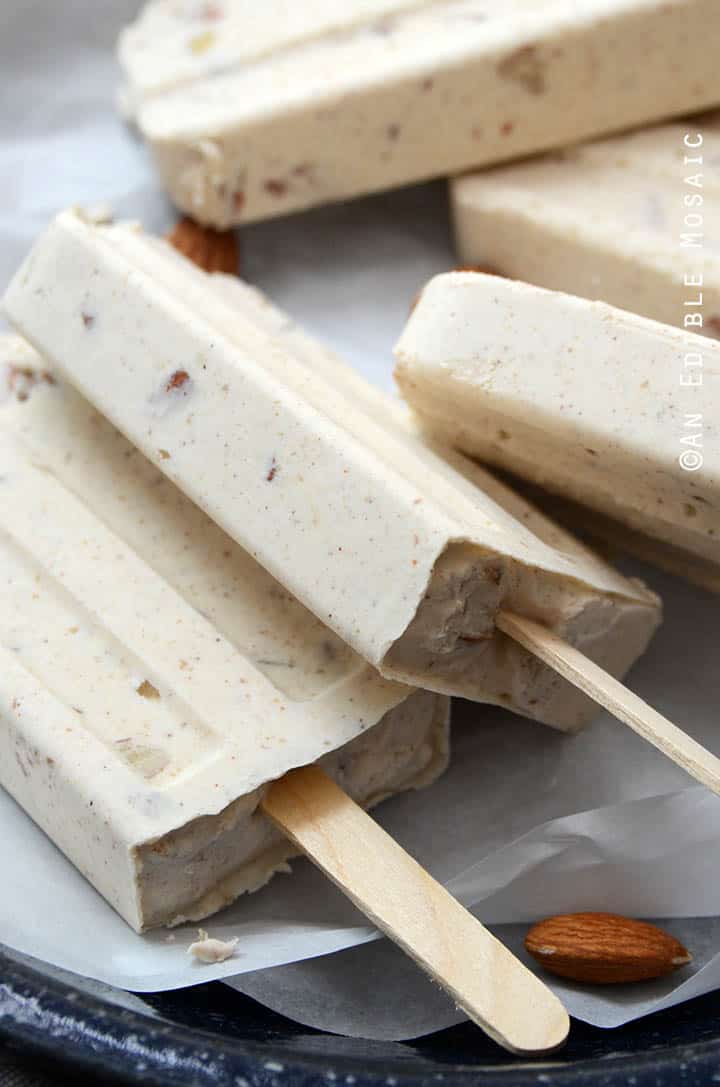 Cinnamon and Toasted Almond Dulce de Leche Cheesecake Popsicles: Part ice cream, part mousse, part cheesecake, these rich and creamy pops are incredibly satiating (and completely keto!). Brown butter is the (not so secret) secret ingredient that takes them to the next level.
More Frozen Treat Recipes:
Disclosure: This post contains Amazon affiliate links to products I believe in, which means that even though it doesn't cost you anything extra, I will receive a small amount of money from the sale of these items, which helps me keep this site alive – thank you for helping to support An Edible Mosaic!