Chocolate Chip Cookie Ice Cream Sandwiches feature homemade chewy chocolate chip cookies sandwiched with vanilla bean ice cream for a deliciously fun dessert.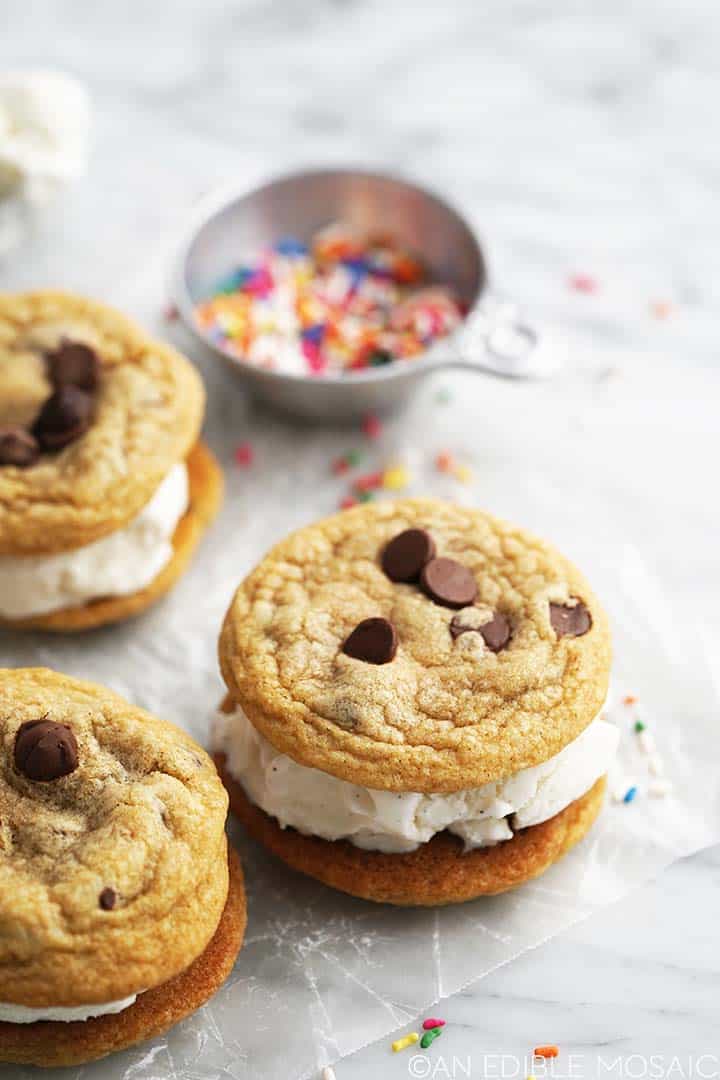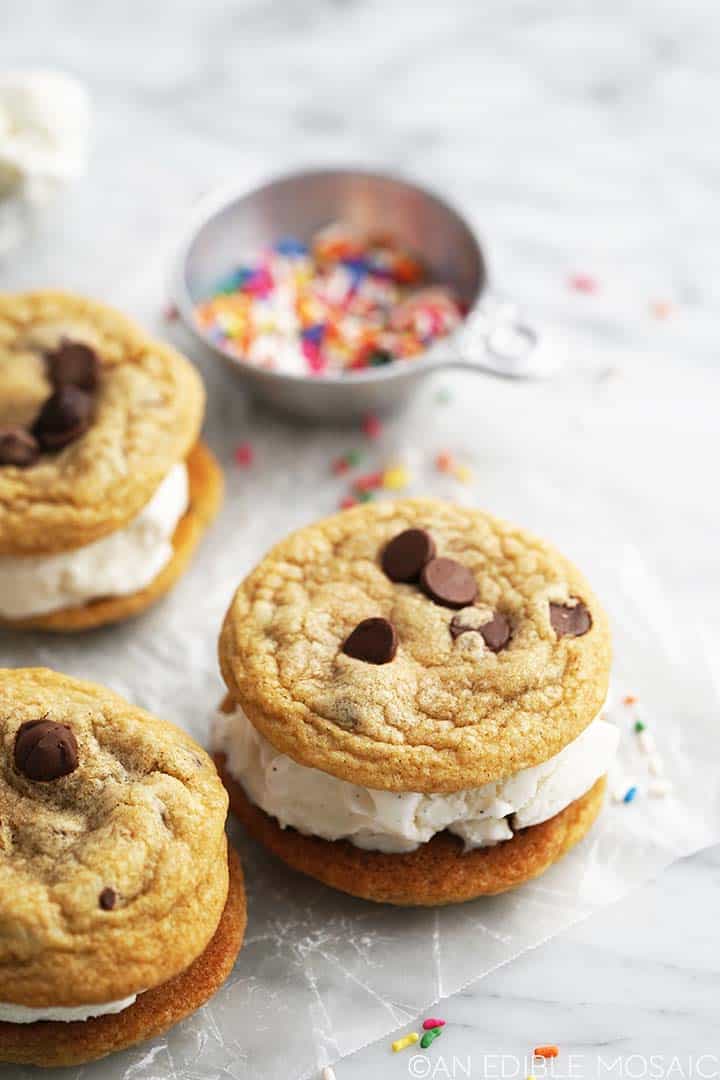 How long has it been since you had one of these? Probably years!
The Chipwich is nostalgic for kids growing up in the '80s and '90s. Earlier this summer I saw a kid eating one of these and oh boy did it bring back childhood memories. So of course I decided to make a homemade version!
…