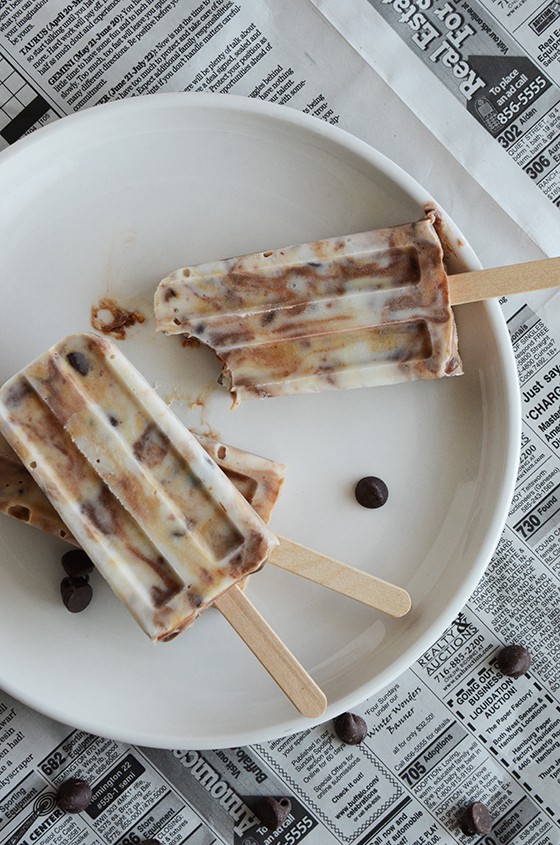 I hate to be the bearer of bad news, but did you realize that summer is more than half over?
That happened fast.
Did you have a summer bucket list of things you wanted to get done?
I've been slowly crossing little things off of mine.
Like have a picnic in the park near my house.
Mini-vacation in the Adirondacks.
Another of my goals was to share more of my frozen healthy treats with you because I make so many different kinds. I'd say I'm well on my way to achieving this goal; so far I've shared:
3-Minute Easy Cherry-Chocolate Sorbet
Almost-Instant Mint Chocolate Chip Soft Serve
And now these deliciously fun pops. If you're a fan of the peanut butter and chocolate flavor combo (that covers just about everyone I know), you will love them. Head over to the Peanut Butter & Co. Recipe Blog to check out the full recipe for my Peanut Butter Swirl Frozen Yogurt Popsicles!