Delicious Leftover Turkey Puff Pastry Pie with Mashed Potatoes, Broccoli, and Cheese Sauce is easy to make and the perfect way to reinvent Thanksgiving leftovers!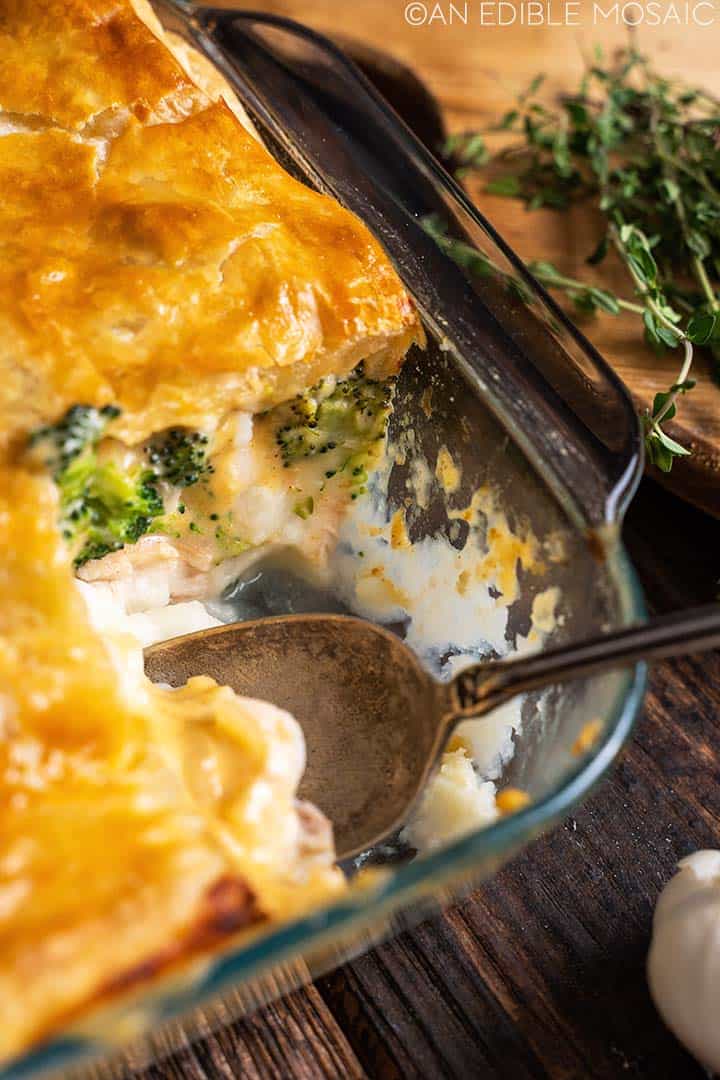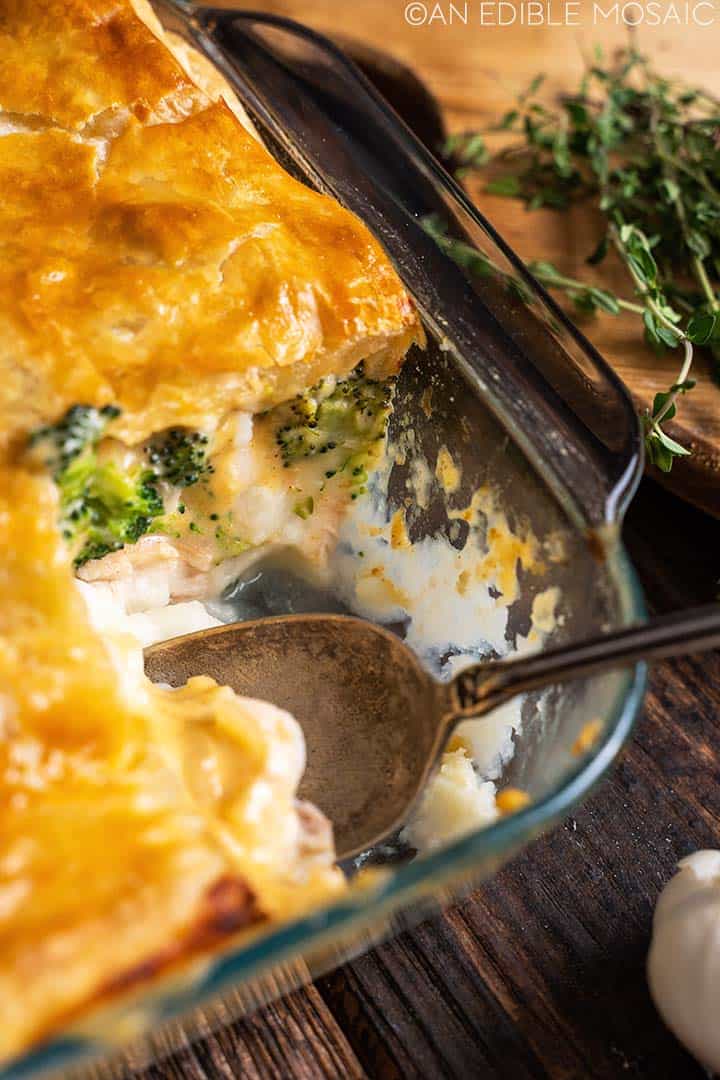 The weekend after Thanksgiving is always pretty hectic around here.
On Friday we put up the Christmas decorations, which involves getting them out of storage, sifting through them as we reminisce, and arranging them just-so.
…