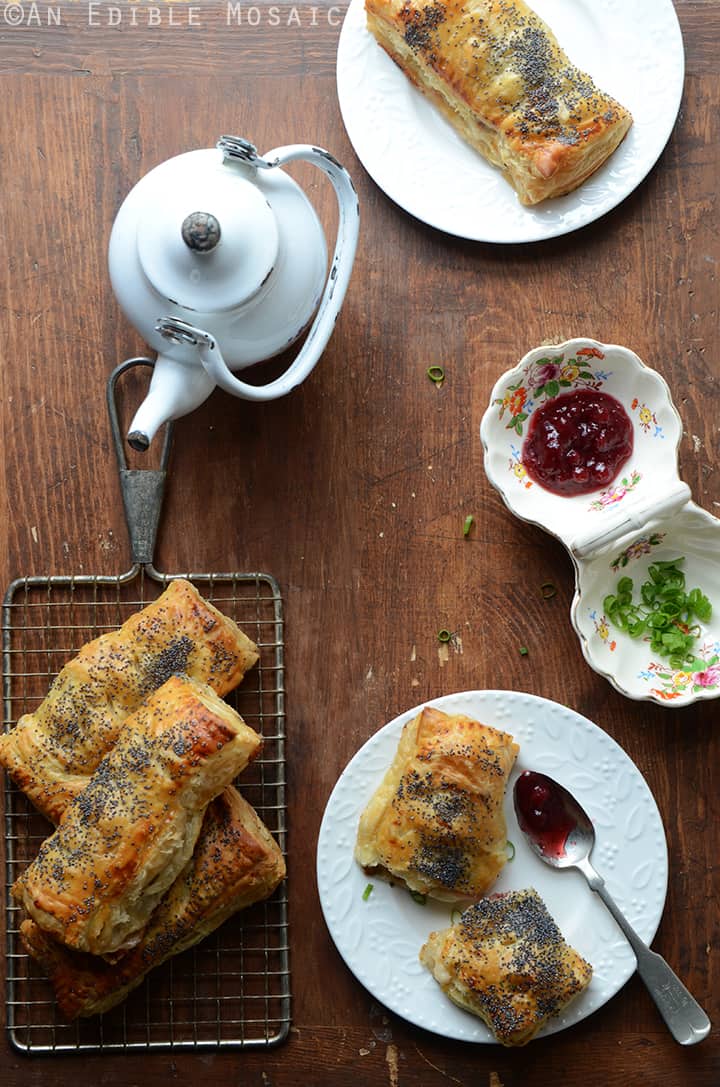 There are a multitude of Korean cafés/bakeries where we live in Alexandria. In fact, it seems that nearly every non-chain coffee shop in the area is either straight-up Korean or Korean with a French twist.
At first, it took some getting used to. I mean, the coffee is good, really good, actually. And there's the perk of having the option of bubble tea (which my niece can't get enough of). The baked goods and pastries are decent too, but definitely interesting and somewhat surprising if you're not used to them.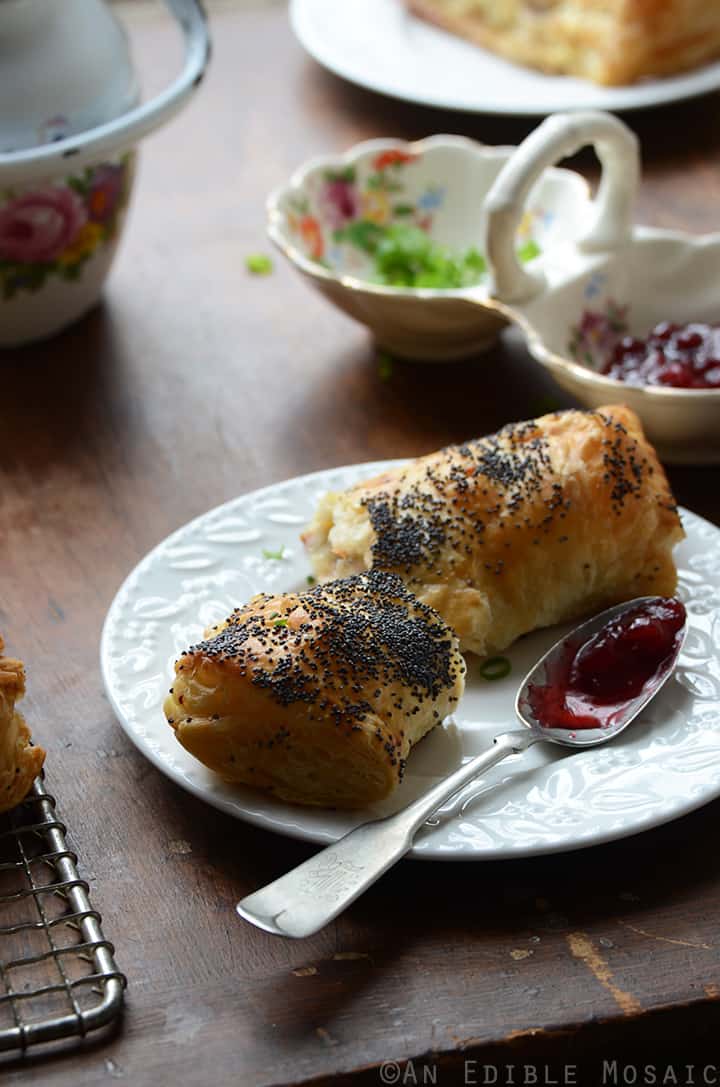 I have to be honest; in general, most things are a bit too sweet for my taste. For example, their vegetable pizza is a cabbage-based sweet coleslaw mixture spread on dough, with cheese melted on top, and a drizzle of sweet ketchup-like sauce. Other savory things (like tuna melts and garlic melts) are also sweet, and so are their gluten-free cheddar crackers. Their cronuts have a thick layer of glaze on top and a thicker layer of buttercream in the middle, so they're basically a sugar high (and later, low) waiting to happen.
I do really enjoy their crispy gluten-free almond cookies though, and the dark chocolate yeast bread is to die for. And the chicken curry pastries…mmm.
Even though their pastries tend to be a bit too sweet for my preference, it got me thinking. I am definitely a fan of the sweet/savory/salty combo…I just don't think any single flavor should overpower the others. These Savory Camembert Turnovers with Honey-Roasted Turkey and Lingonberry Jam are my solution.
Honey-roasted turkey breast is the perfect sweet and slightly smoky base. Camembert cheese adds savory flavor (and mmm, melty cheese), and lingonberry jam adds a touch of sweet/tartness. Don't skip out on the scallion here – it adds the perfect pop of flavor. And I have to mention, frozen puff pastry makes these pastries incredibly easy to put together. They're perfect for brunch or to have with tea.
Savory Camembert Turnovers with Honey-Roasted Turkey and Lingonberry Jam
Prep time:
Cook time:
Total time:
Ingredients
1 (17.3 oz/490 g) box frozen puff pastry (you will need both sheets of puff pastry), thawed
8 teaspoons lingonberry jam
4 oz (115 g) thin-sliced honey-roasted turkey breast, chopped (from the deli)
4 oz (115 g) Camembert cheese, rind trimmed and chopped (or white cheddar cheese)
2 scallions, green and white parts, thinly sliced
1 egg beaten with 1 tablespoon water, for eggwash
1½ teaspoons poppy seeds
Instructions
Thaw the puff pastry according to the package directions.
Unwrap and unfold both pieces of puff pastry; cut each sheet into 4 equal pieces (so you end up with 8 pieces of puff pastry). Place 1 teaspoon lingonberry jam in the center of each piece of puff pastry. Divide the turkey, cheese, and scallion, placing the filling on the center of each piece of puff pastry (on top of the jam).
Lightly brush the edges of the puff pastry with eggwash, and then fold the pastry over onto itself to close it. Use a fork to crimp the edges, sealing shut the pastries.
Arrange the pastries on a large, silpat or parchment-lined baking sheet. Lightly brush the tops with eggwash and sprinkle on the poppy seeds. Cut 3 small slits in the top of each pastry so steam can escape.
Transfer the entire baking sheet to the fridge and chill for 20 minutes; meanwhile, preheat the oven to 375F.
Bake the chilled pastries until golden brown, about 25 minutes.
Transfer the pastries to a wire rack to cool slightly.
Serve warm or at room temperature.