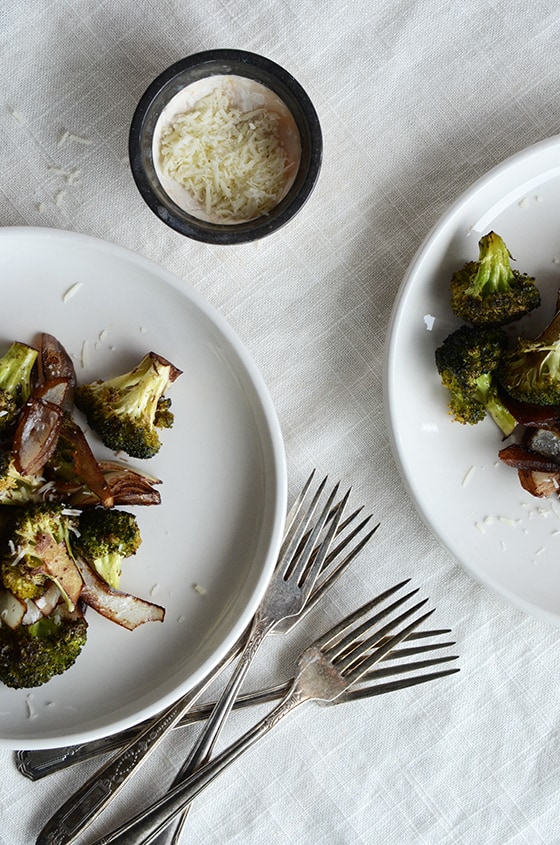 I'm always surprised when someone tells me they don't like broccoli…it's one of my favorite green veggies!
Not to mention, broccoli cooks up super quick, is fabulous in risotto, and goes so well with cheese (or vegan "cheese" sauce!). Plus the florets look like little trees. What's not to love?
When I ask why they don't like it, the most common response I get is I guess I'm just sick of it…I need new ideas!
Well, there's no way I can hear that and not come to the rescue.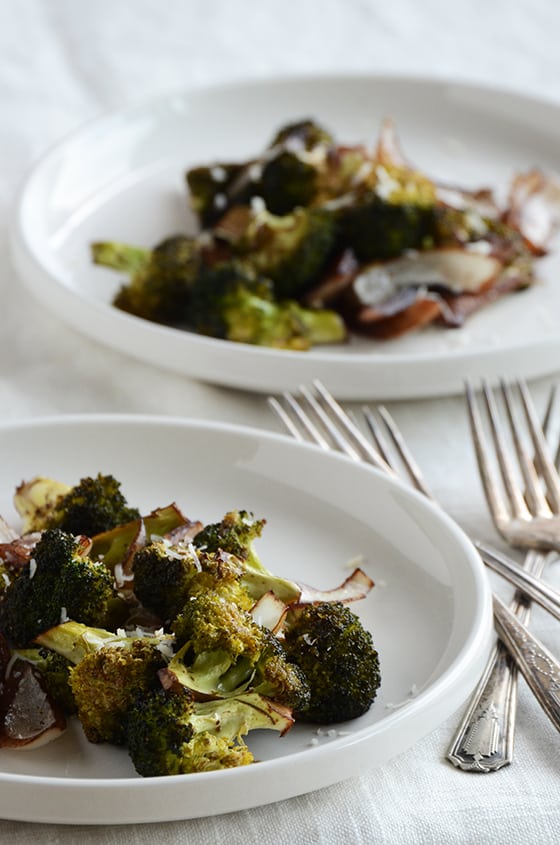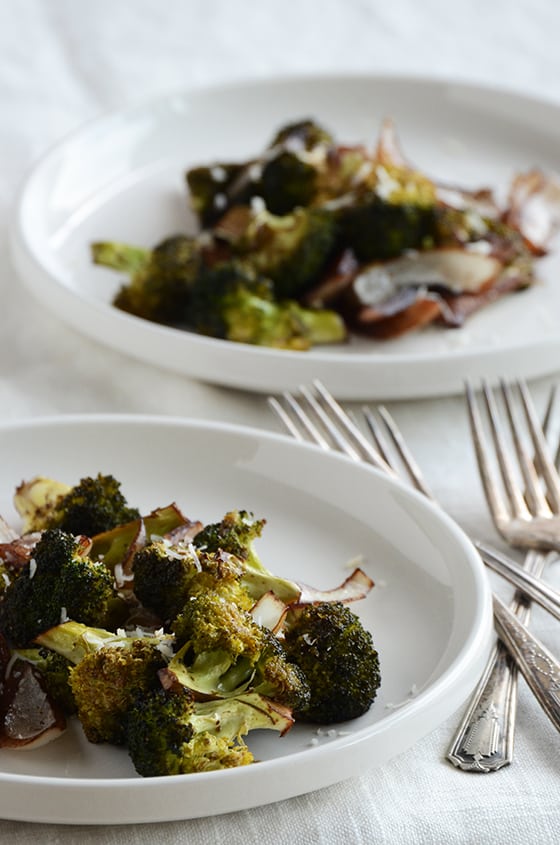 Roasting broccoli is a wonderful way to prepare it; as it crisps up in the oven, it caramelizes in spots and takes on an almost nutty flavor. Caramelized onion adds natural sweetness, and balsamic vinegar adds a bit of tang. You don't have to add grated Parmesan on top, but I find that just a tiny bit goes a long way…after all, cheese and broccoli are BFFs.
This side dish comes together easily for a weeknight meal, but I think it would be an equally wonderful addition to a holiday spread.
For more delicious ideas on what to make with broccoli, check out Cooking Light's Cooking with Broccoli.
Here's to bringing back broccoli!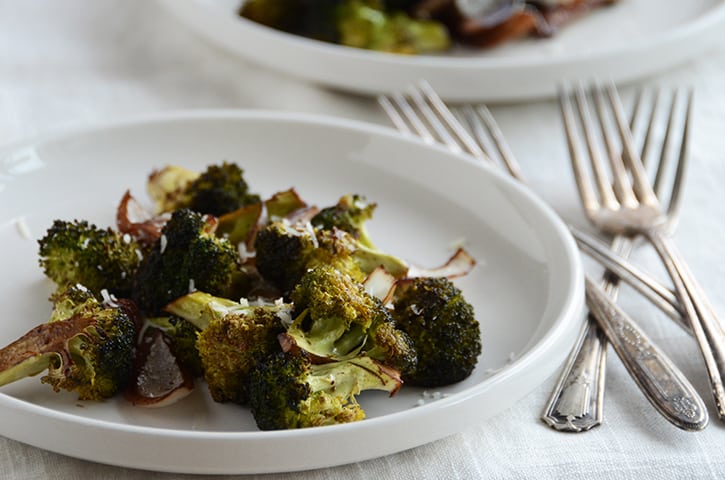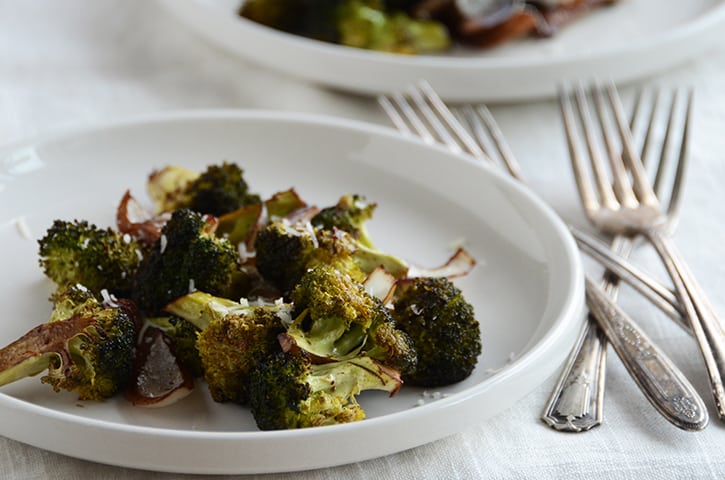 Balsamic-Roasted Broccoli
Prep time:
Cook time:
Total time:
Yield:
2 side-dish servings
Ingredients
3 cups broccoli florets (about ¾ lb/350 g fresh broccoli)
1 small onion, peeled, halved, and thickly sliced
1½ tablespoons olive oil
1 tablespoon balsamic vinegar
¼ teaspoon coarse salt
⅛ teaspoon ground black pepper
2 teaspoon fresh grated Parmesan cheese, for topping (optional)
Instructions
Preheat oven to 425F.
Toss together all ingredients, then arrange in a single layer on a baking sheet.
Roast until the broccoli is tender and browned in spots, about 18 to 22 minutes (depending how crispy you like your broccoli), tossing once halfway through.
Sprinkle the parmesan cheese on top, if using, and serve immediately.