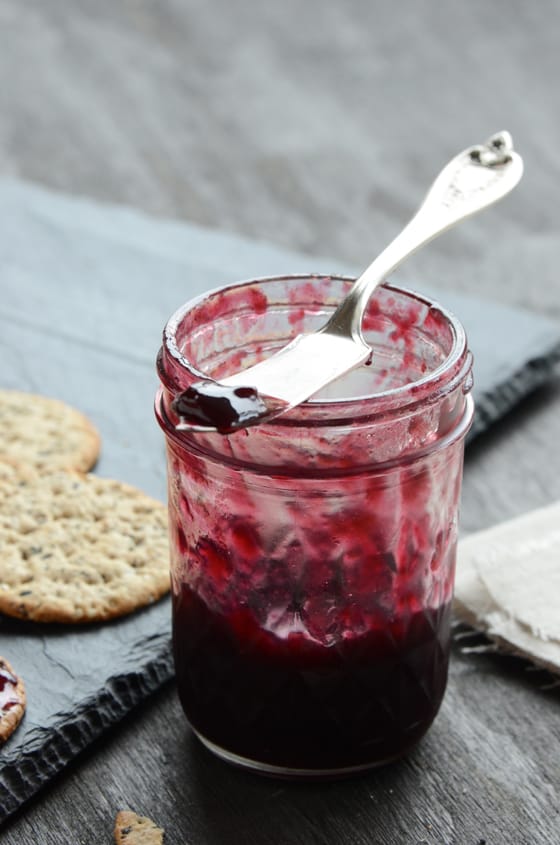 I live for concord grapes.
If you've never had concords you're probably thinking, Really, Faith? Grapes? They're good in an eh, it's a fruit and I should get my daily quota kind-of-way. But nothing spectacular. Barely worth a cursory glance.
Those are normal grapes, and concords are nothing approaching normal grapes.
Concord grapes are in a class all their own. They are a stunning dark purplish/bluish/blackish color, and are perfumed with a wonderfully sweet and fruity aroma. Biting into one, they're both sweet and slightly tart with a crisp, clean flavor. They taste intensely like grape. Real, pure, grape…if you're a fan of 100% grape juice, it's like that. Only infinitely better.
I live not too far from grape country – Welch's actually has a museum and vineyards within less than an hour's drive. Every year I go grape picking with my family and there is absolutely nothing better than concord grapes eaten straight off the vine. (No, I don't do that…ok, maybe just a couple, lol.)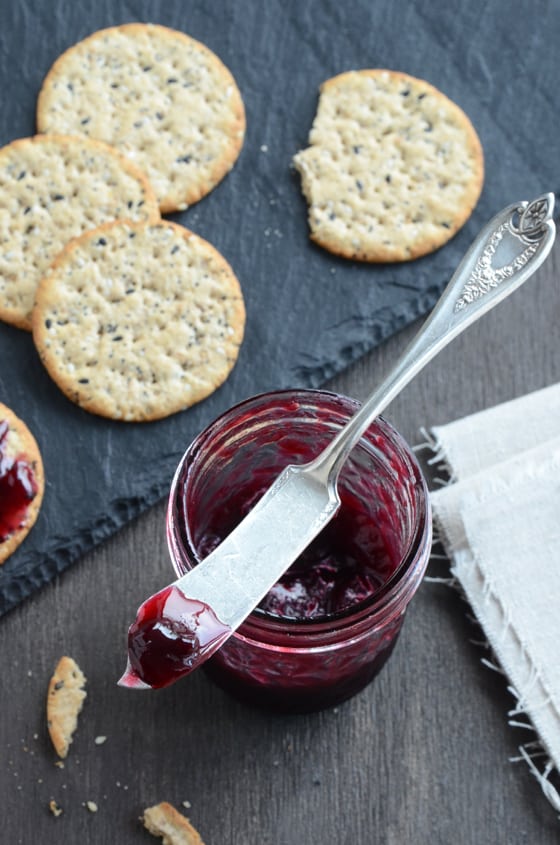 Last year I made Concord Grape Juice and Concord Grape Jam (which I later used to make Grape Jam Bars in a Jar). This year I felt like switching it up a little and made a variation of the jam with the addition of balsamic vinegar and warm spices. Oh, and I didn't pulse the grape skins in a food processor. Why? I wanted my jam to have more noticeable pieces of fruit.
If you can still find local concord grapes in your neck of the woods, this is a lovely recipe to try!
***As with any jam recipe, please read the full recipe before starting. Also, please note that in my recipe for Concord Grape Jam, I give several tests for determining when jam is done***
Spiced Balsamic Concord Jam
Yield:
5 to 6 cups of jam
Ingredients
3 lbs Concord grapes (weighed after you remove the stems)
3 cups sugar
3 teaspoons lemon juice
2 tablespoons good quality balsamic vinegar
1½ to 2 teaspoons ground cinnamon (add more or less, depending on how much you like cinnamon)
¼ teaspoon ground cloves
¼ teaspoon sea salt
⅛ teaspoon ground black pepper (this is not a typo, lol)
Instructions
Slip the skins off the grapes and set aside for now.
Transfer the grape insides to a heavy-bottomed, lidded 5-quart pot; cover the pot, bring to a simmer over medium heat, and simmer 10 minutes. Turn heat off and cool to room temperature (this will take up to a couple hours). Transfer the grape insides to a cheesecloth-lined sieve fitted over a bowl to catch the liquid; gently wring the cheesecloth to extract as much liquid as possible.
Transfer the grape liquid back to the pot along with the grape skins, sugar, lemon juice, balsamic vinegar, cinnamon, cloves, salt, and black pepper. Bring to a boil over high heat (uncovered), then turn heat down and simmer (uncovered) until jam is done (see one of the tests for determining if jam is done that I mention in my recipe for Concord Grape Jam), about 30 to 35 minutes, stirring frequently.
Transfer the jam to sterile jars; the jars should be preserved through canning or stored in the refrigerator.
Notes
Recipe adapted from my recipe for
Concord Grape Jam
.
Washing the Grapes:
Wash the grapes before you de-stem them, but weigh them after (so you don't include the weight of the stems).
To Balance Out the Additional Acidity From the Balsamic:
You can add 2 to 3 tablespoons of additional sugar if desired.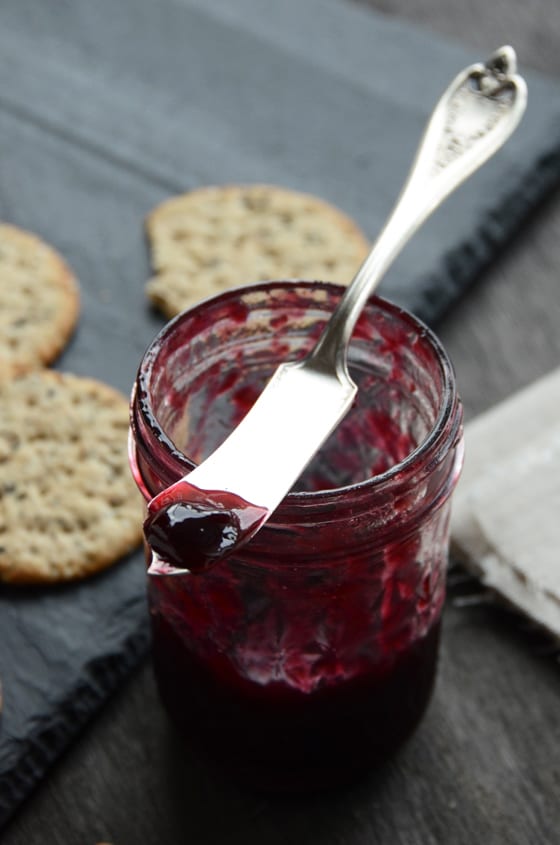 I took these photos on a dark and stormy day and I love how ominous they are! Autumn storms are my favorite. :)