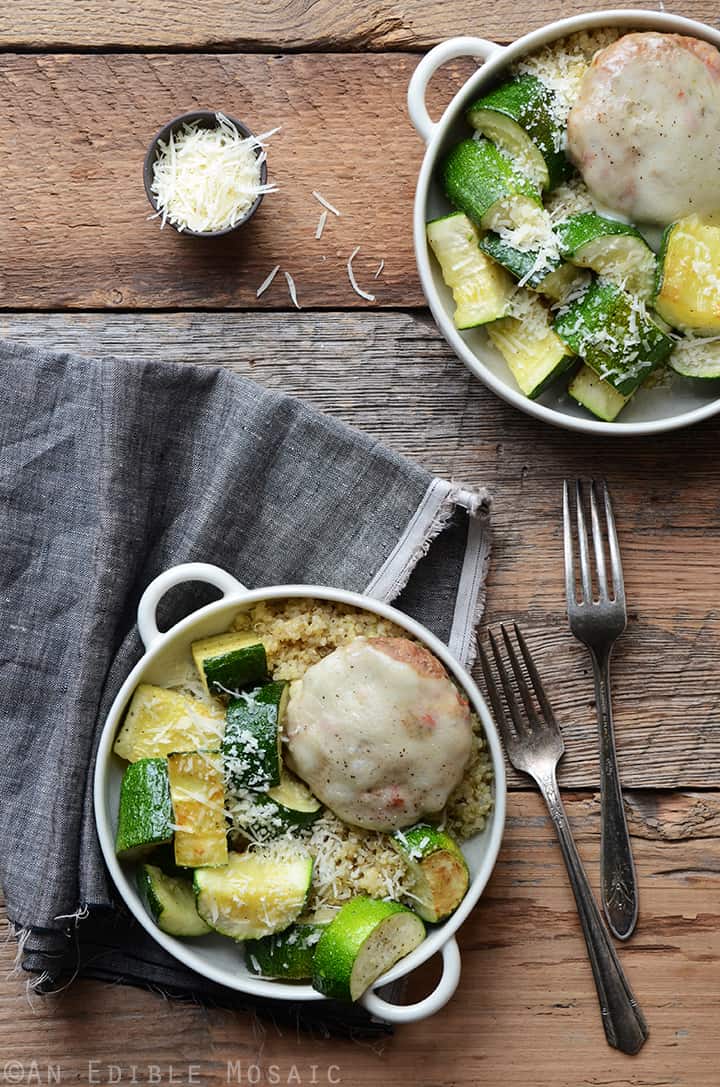 For nearly everyone I know, February is their least favorite month (even my sis, and it's her birthday month!).
By the time February rolls around, the excitement of starting a new year has worn off and so has the novelty of snow…and the need to constantly bundle up and chug soup to stay warm. Green grass, leafy trees, and color in general are still a long way off and everything just seems kind-of blah.
I've got something that's full of excitement and energy to warm you up on a cold February day…how about a chat with Denise Austin, some fabulous fitness motivation, and her recipe for Tomato-Basil Turkey Burgers?
This month I'm featuring Denise Austin as part of my "A Happier Healthier You 2015" (last month I featured Tess Masters; if you missed it, you can check it out here). Denise is a fitness icon, having created 100 workout videos, written 15 books (her most recent of which is Side Effect Skinny: Denise Austin's Fat-Blasting Diet), and starred in her two major television shows: Getting Fit, which ran for 10 years on ESPN and continued on under the new name Denise Austin's Daily Workout when it moved to the Lifetime Television Network. Denise also appeared in Daily Workout and a second show, Fit & Lite, for 14 years on Lifetime. She even has her own line of exercise equipment called Forever Fit.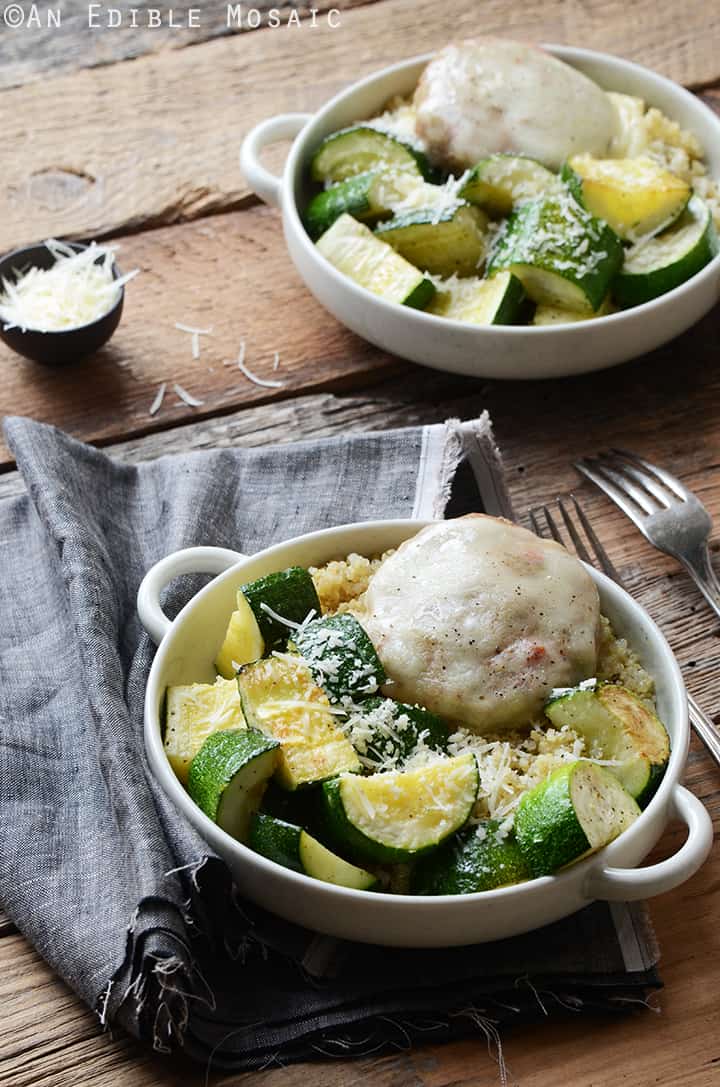 This year, Denise launched a 10-Week, 3600 Plan that gives people the tools they need to achieve their goals by combining everything Denise knows about exercise, nutrition and motivation in one place for the first time through all-new video content. The plan is available in three different levels (beginner, intermediate, and advanced), and is built on three core elements:
Fitness: The program includes 30-minute workout videos, six days per week. There is a variety to choose from, including "walk with me," high-energy cardio, yoga, barre, pilates, dance cardio and much more. The workouts get progressively more difficult throughout the course of the program to match the person's fitness level.

Food: The 3600 program includes a daily meal plan with recipes for all three meals, plus a snack, to take the guess-work out of healthy eating. With more than 200 recipes to choose from, there's an option to satisfy any craving. And there is even a weekly shopping list that is mobile-friendly to make shopping trips a breeze.

Motivation: On Wednesday and Sunday, program participants receive motivational videos featuring personal life experiences and insights from Denise to help keep them going.
Sounds pretty incredible, right?
I had the opportunity to ask Denise a few questions, and here she is with some practical health and fitness advice…
1) You are a forerunner in the health and fitness world; what inspired you to get into this industry and what motived you to stay there?
I started gymnastics when I was 11 years old. I would practice three hours a day as a teenager and earned a full athletic scholarship to college, where I earned my degree specializing in exercise physiology. Then I met Jack Lalanne and he gave me my first start on TV. I love what I do – helping people get healthy. It's very fulfilling and it keeps me going!
2) Your 10-week plan offers three different levels: beginner, intermediate, and advanced. In addition to weight loss, what can people following the plan at each level expect to see at the end of those 10 weeks?
It's all about progressing every two weeks. People have the chance to see the difference in their cardio and stamina, in their strength and also in their flexibility.
3) What does a typical weekday of eating look like for you?
For breakfast, I love my Apple-Maple Walnut Oatmeal, for lunch I will do a lentil salad with golden beets and lots of veggies, I will have a snack in the afternoon – maybe a hard-boiled egg and a piece of fruit, and for dinner I love my skinny enchiladas. Mexican is my favorite!!!
4) There's always something to celebrate: the holidays, birthdays, office parties, etc. If temptation can't be avoided (we don't want to skip the party!), what can people do to stay on track?
Enjoy and celebrate just one meal and then get back on track. And walk 15 more minutes that day!
5) What do you tell people who say they don't have time to work-out? And what about people who say they don't have time to (or don't know how to) cook?
I tell people to wake up just 10 minutes earlier and just begin with 10 minutes a day to start a habit. Embrace it and you will see it expand to 20 minutes and then 30.
6) What is one thing we probably don't know about you?
That I love being a mom and nothing means more to me than having a home cooked meal for kids. It feels sooo good!
I appreciate you being here, Denise! Head over to Denise's website for more healthy inspiration and info on her 10-Week, 3600 Plan.
Follow Denise Austin on Facebook, Twitter, and Instagram.
Tomato-Basil Turkey Burgers with Garlicky Zucchini and Quinoa
Prep time:
Cook time:
Total time:
Ingredients
Burgers:
½ lb (225 g) lean ground turkey or chicken
2 tablespoons finely chopped sundried tomatoes
1 tablespoon chopped fresh basil
¼ teaspoon black pepper
⅛ teaspoon salt
2 thin slices fresh mozzarella cheese (about ¾ oz each)
Zucchini:
2 medium zucchini, ends trimmed, halved, and chopped into large chunks
2 teaspoons olive oil
1 to 2 cloves garlic, minced or grated on a microplane
Salt and black pepper
Other:
1 cup cooked quinoa, for serving
2 tablespoons fresh-grated Parmesan cheese, for garnish
Instructions
For the burgers, preheat an outdoor grill or indoor grill pan over medium-high heat. Coat the grill with oil spray. Combine the turkey or chicken, sundried tomatoes, basil, pepper, and salt in a medium bowl; shape into 2 patties. Grill the burgers until fully cooked (there should be no pink in the center), about 5 to 6 minutes per side; top each with a slice of cheese and remove from the grill.
For the zucchini, preheat the broiler. Toss together the zucchini, olive oil, garlic, and a pinch of salt and pepper. Spread the zucchini out on a baking sheet and broil until tender and lightly browned in spots, about 8 minutes, tossing once halfway through.
To serve, divide the quinoa between 2 individual plates or bowls. Top each with 1 burger and half the zucchini. Garnish with Parmesan cheese.
Notes
Reprinted with permission; recipe adapted slightly from Denise Austin's recipe for Tomato-Basil Turkey Burgers with Garlicky Zucchini and Quinoa in her 10-Week Health and Fitness Plan.

:: GIVEAWAY ::
I am so excited about this giveaway…one lucky reader will get to try Denise's 10 Week Health and Fitness Plan for free! (A huge thank-you to Denise Austin for sponsoring this giveaway!)
To participate in this giveaway, just leave a comment on this post telling me your favorite tip to help you stay motivated to live a healthy lifestyle. Maybe it's working out with a friend, using an app that keeps track of your daily water intake, or listening to a killer playlist when you run…whatever it is, let me know in the comments below!
For extra entries, you can do any of the following (please leave a separate comment for each):
You do not need to have a blog to enter this giveaway and this giveaway is open to everyone worldwide. This giveaway ends on February 26, 2015 at 11:59 PM EST. Once the giveaway ends, the winner will be randomly chosen and notified via email. The winner will have three business days to respond with his or her mailing information, otherwise a new winner will be randomly chosen. Good luck to all!
Disclosure: Denise Austin is sponsoring this giveaway. This post contains Amazon affiliate links to products I believe in, which means that even though it doesn't cost you anything extra, I will receive a small amount of money from the sale of these items, which helps me keep this site alive – thank you for helping to support An Edible Mosaic!