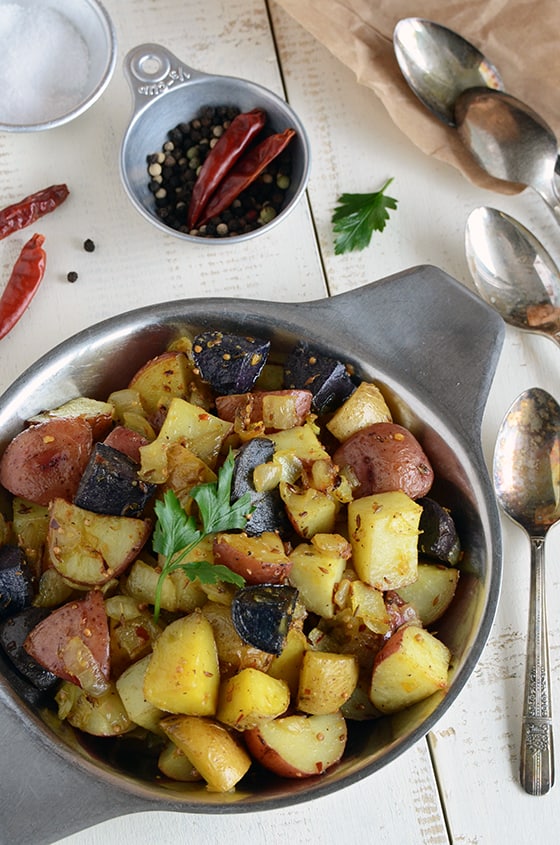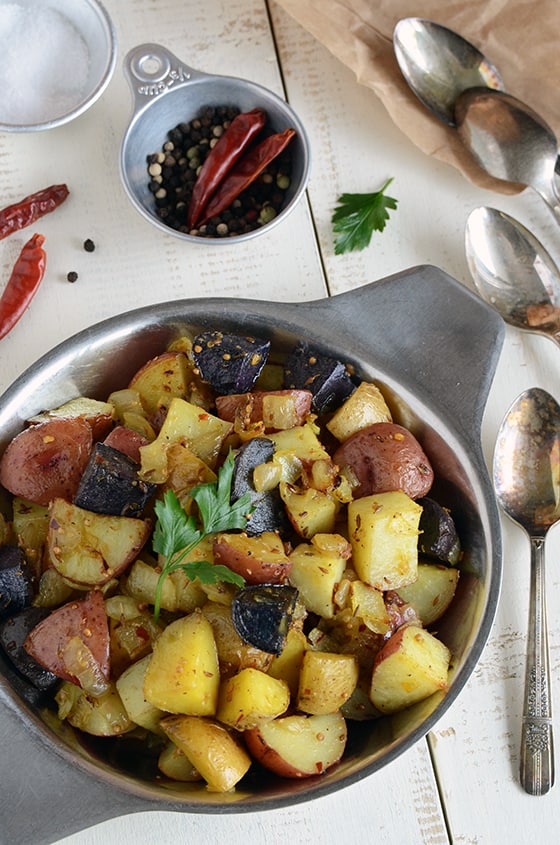 One of our favorite summer meals is tandoori chicken cooked on a charcoal grill. Using a charcoal grill takes quite a bit more work than a gas grill, but the smoky flavor is completely worth it. (Plus, Mike is in charge of the grilling so it doesn't matter to me…and he enjoys it. :) )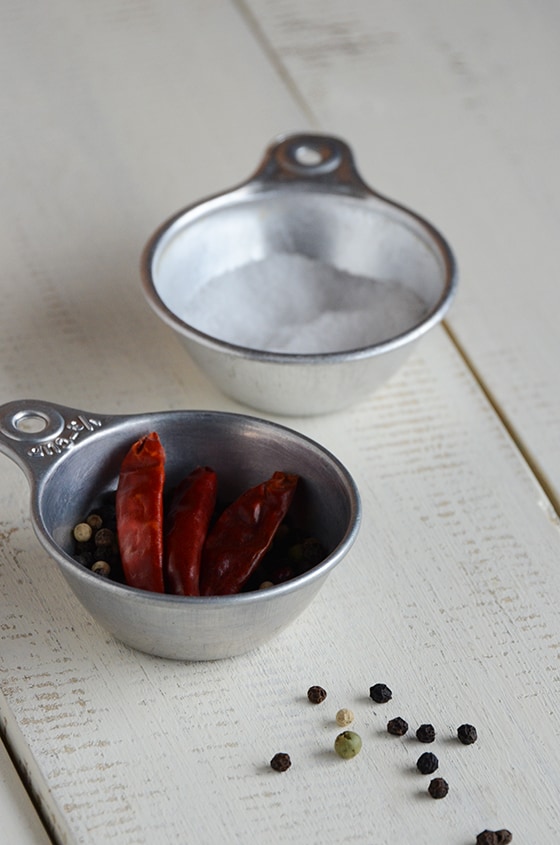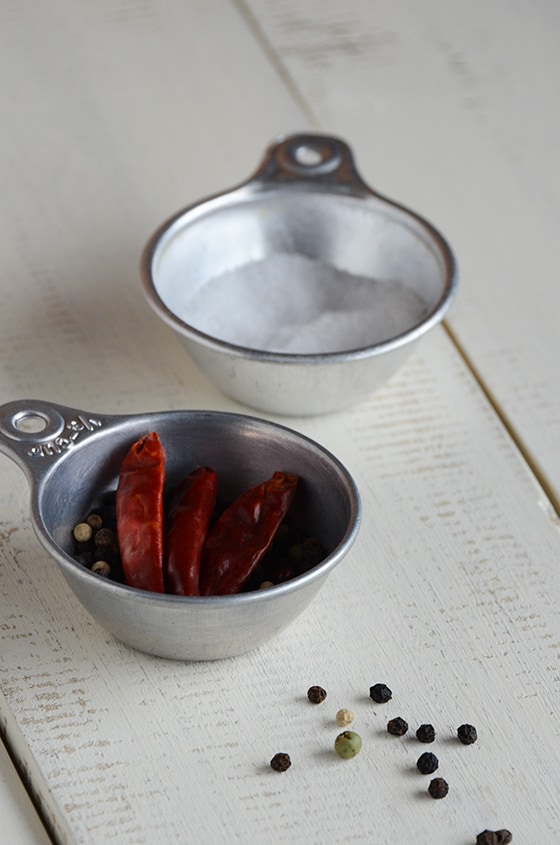 Instead of serving regular potato salad on the side, these roasted potatoes (which are delicious served hot, warm, or at room temperature) make the perfect side dish for an Indian-themed barbeque with tandoori chicken. Serve it with Salad Shirazi and maybe a tangy yogurt sauce and you're all set.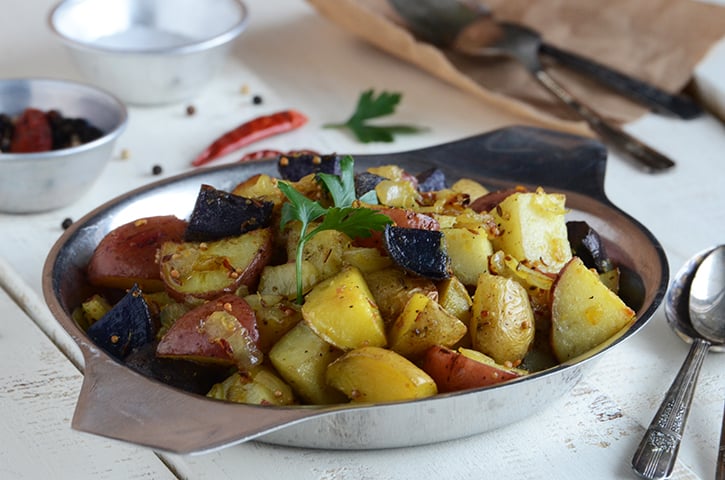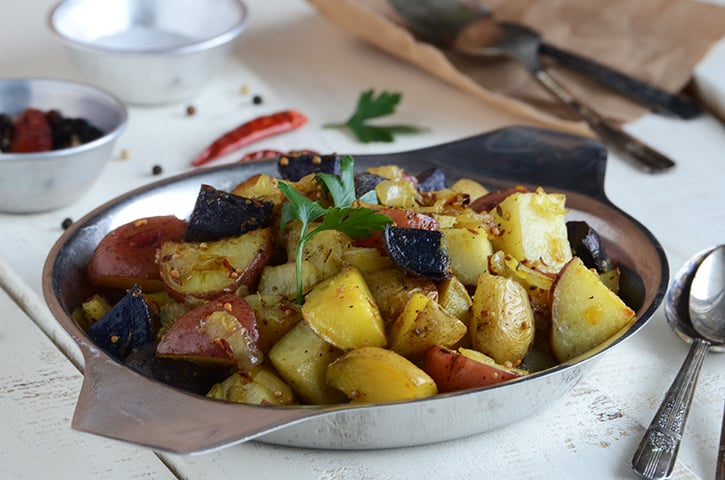 Indian-Spiced Roasted Potatoes
Prep time:
Cook time:
Total time:
Ingredients
1 teaspoon mustard seeds
1 teaspoon cumin seeds
½ teaspoon crushed red pepper flakes (more or less to taste)
¾ teaspoon salt
¼ teaspoon ground black pepper
¼ teaspoon ground turmeric
2 lbs (910 g) potatoes (any variety you like; I used a mix), washed and cubed
2 medium onions, chopped
3 tablespoons olive oil
Instructions
Preheat oven to 425F.
Lightly crush the mustard seeds, cumin seeds, and red pepper flakes using a mortar and pestle.
Toss together the lightly crushed spices, salt, black pepper, turmeric, potato, onion, and olive oil in a large bowl, then spread it out onto a half sheet pan.
Bake until the potatoes are slightly crispy on the outside and tender inside, and the onion is slightly caramelized, about 40 minutes, tossing the mixture every 15 minutes or so.
Serve hot, warm, or at room temperature.