As promised, here's the recipe for the onion chutney that I served with the Indian Butter Chicken. You can whip this chutney up in about a minute and the flavor just gets better the longer it sits. If you like your chutney to have a bit of heat, you can add some minced jalapeno, hot sauce, or cayenne powder.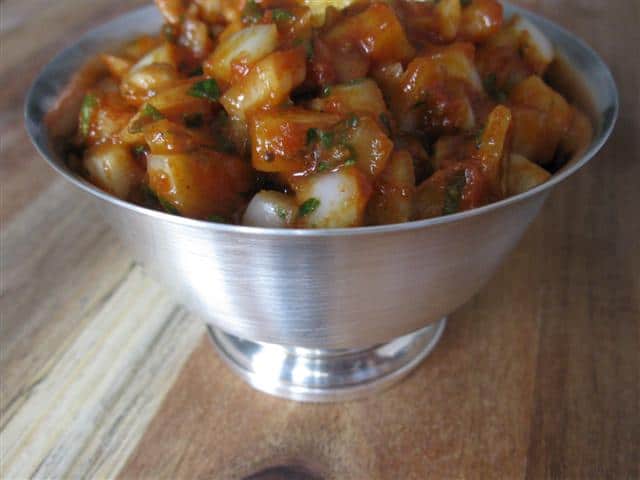 Onion Chutney
1 large onion, finely chopped
2 oz tomato paste
2 TB apple cider vinegar
1 TB honey
1 tsp canola oil
½ tsp paprika
¼ tsp garam masala
¼ tsp turmeric
¼ tsp cumin
¼ tsp salt
¼ tsp black pepper
2 TB minced fresh parsley or cilantro
In a small saucepan over medium heat, sauté for 30 seconds to a minute, everything except the onion and parsley/cilantro; let the spice sauce cool to room temperature. Mix the spice sauce with the onion and parsley/cilantro, and store in the refrigerator until ready to serve. This stays good for up to a week in the fridge.