Vanilla Roasted Pears is the perfect fall dessert; roasting brings out their natural sweetness, and you'll end up with a lovely vanilla-scented pear caramel sauce in the bottom of the pan that you can drizzle on top of the fruit when serving.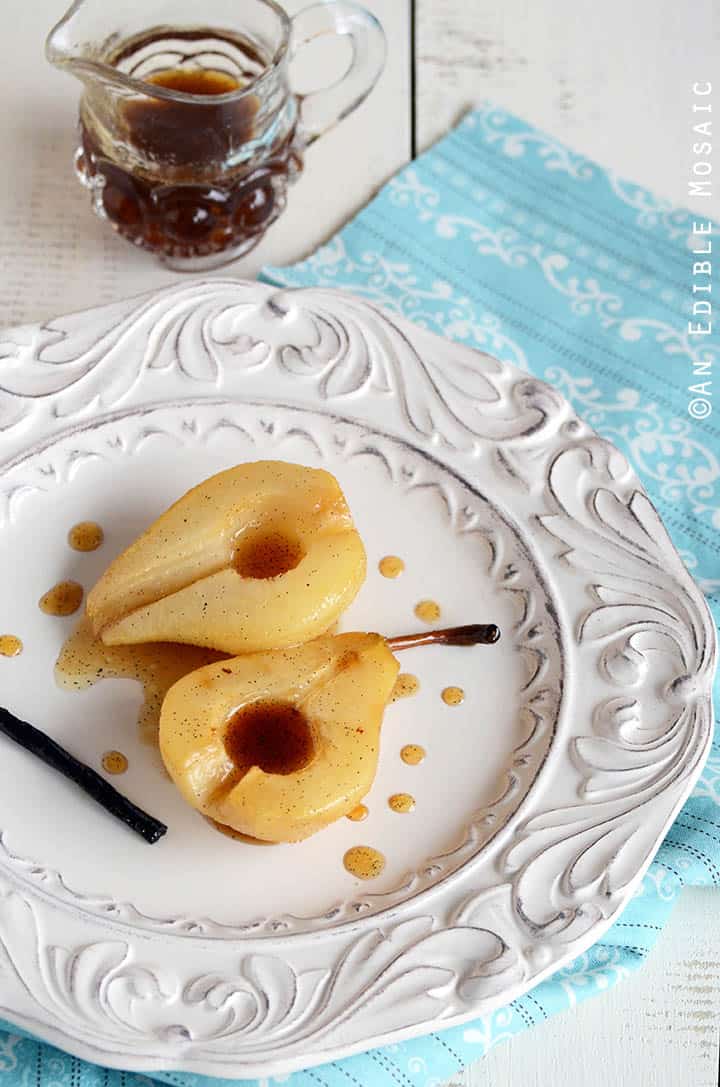 Pears, although beloved in my house, are one of the most underused fruits. When fall rolls around I usually gravitate toward fruits like apples and grapes, but the truth is, every time I eat a pear I think wow, this is delicious…I should really start buying pears more often. And yet, without fail, the next time I'm at the grocery store or farmers' market, I seem to find myself lured in by the other fruit.