Air Fryer Apple Crisp features a warm spiced apple filling and a buttery brown sugar streusel topping. It's easy to make, perfect if you only need two servings, and cooks in just 20 minutes in the air fryer!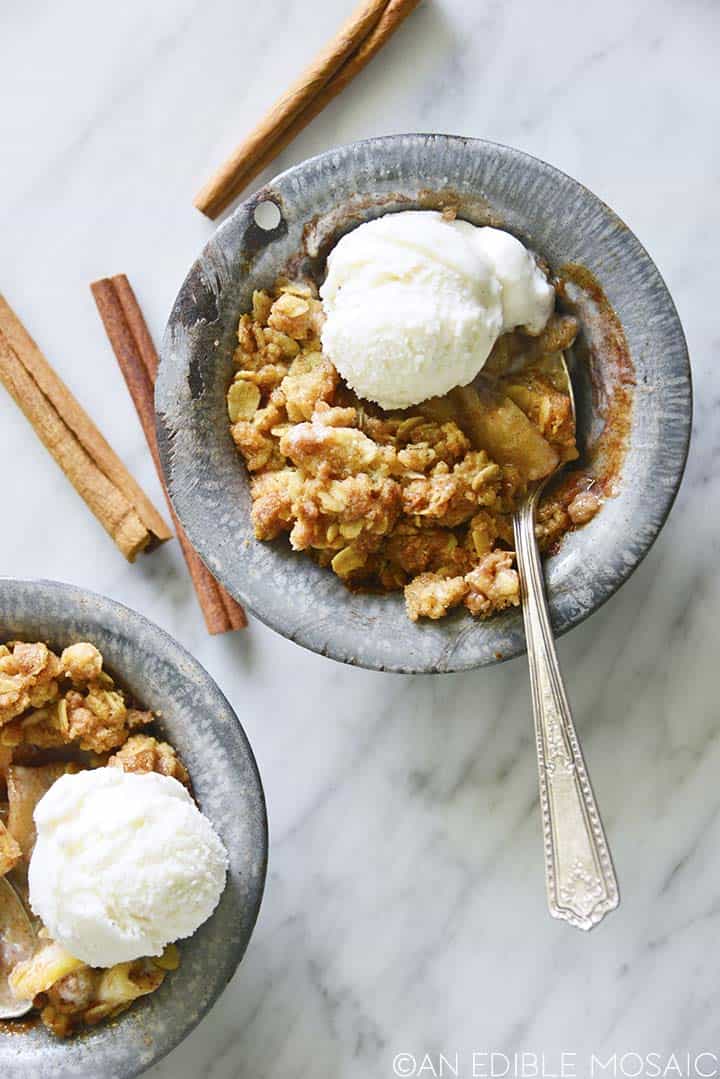 If given the choice between apple or pumpkin dessert, I will choose apple 9 times out of 10.
Back home in Western New York we have some pretty amazing apples. They're crisp, juicy, and so fresh. I remember biting into apples with the juice run down my chin, and thinking it tasted just like apple cider. They were literally as juicy as ripe peaches, and so sweet!
…