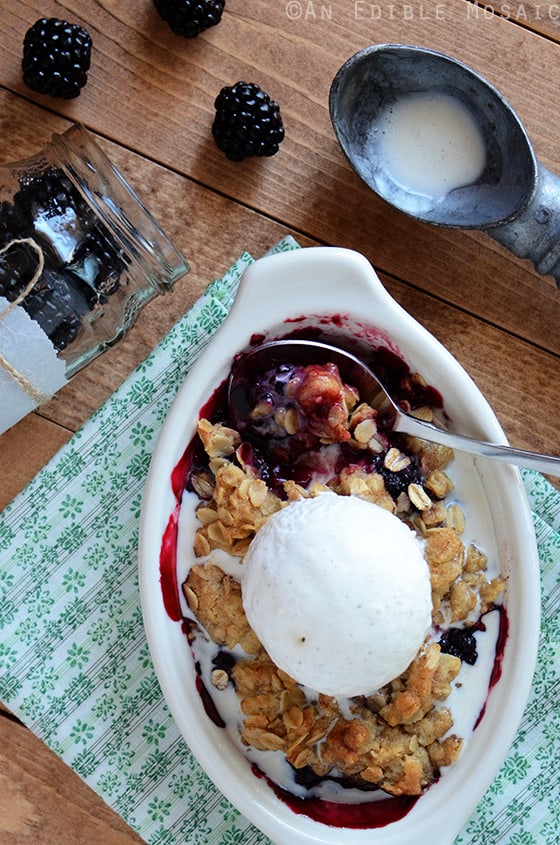 When I was a kid I thought all grandparents lived in the country (like this was some sort of prerequisite to being a grandparent, lol!).
I think this is not only because both sets of my grandparents live in the country (and because of that song kids sing about going over the river and through the woods to grandmother's house!), but because the country feels so homey. Tall corn fields, bubbling brooks, green meadows with lovely spotted cows…the scent of freshly mown grass and baking bread in the air. It's the perfect place for grandparents to live, at least to a child.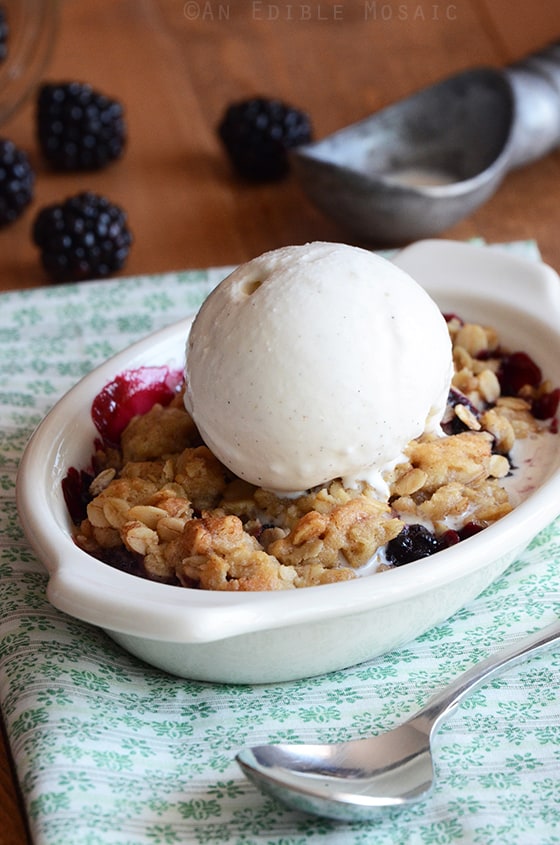 As a kid in summer, a trip to my grandparents' house meant blackberries to my sister and I. We'd run over to the field where they grew and greedily pick as many as we could, sometimes with pint baskets in hand but more often than not, without. They were sweet and delicious, still warm from the sun. We'd go running back to the house, hands and faces stained with berry juice. For my mom, there was never any question as to where we had been.
I still love blackberries and they still signify summertime and lazy days to me. This dessert is perfect for those summer nights when you want a sweet treat for one, but it can be easily adjusted to feed however many you like.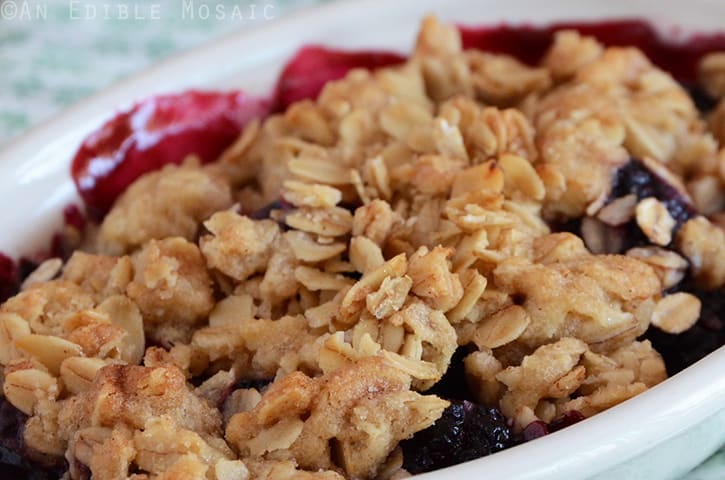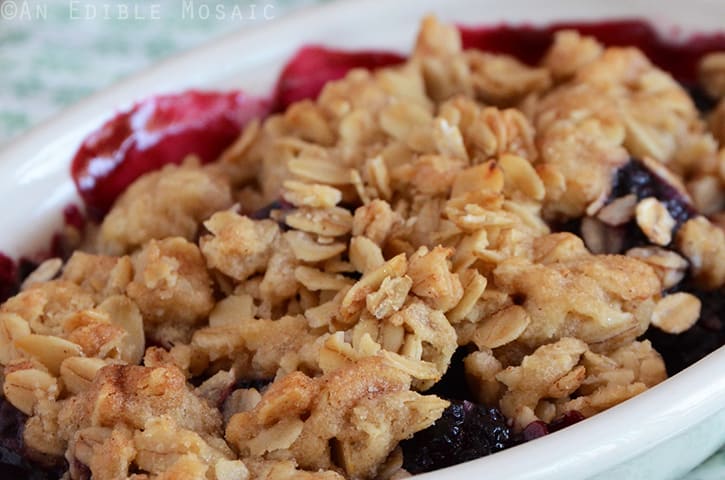 Blackberry Crisp for One
Prep time:
Cook time:
Total time:
Ingredients
Blackberry Filling:
¾ cup fresh blackberries
1 tablespoon sugar
½ teaspoon lemon juice
1 teaspoon flour
Crisp Topping:
2 teaspoons butter
1 tablespoon flour
1 tablespoon brown sugar
3 tablespoons rolled oats
1 pinch cinnamon (optional)
Other:
1 scoop vanilla ice cream or whipped cream (optional, for serving)
Butter, to grease the pan
Instructions
Preheat oven to 375F; lightly grease an individual-sized gratin dish with butter.
Toss together all ingredients for the blackberry filling in a medium bowl, and transfer to the prepared dish.
For the topping, use a fork to cut the butter into the flour, then mix in the brown sugar; use your fingers to crumble in the rolled oats and cinnamon. Sprinkle the crumble on top of the berries.
Bake until the filling is bubbling and the crisp is browned on top, about 20 to 25 minutes.
Serve the crisp warm or at room temperature, topped with ice cream or whipped cream, if desired.