About the Book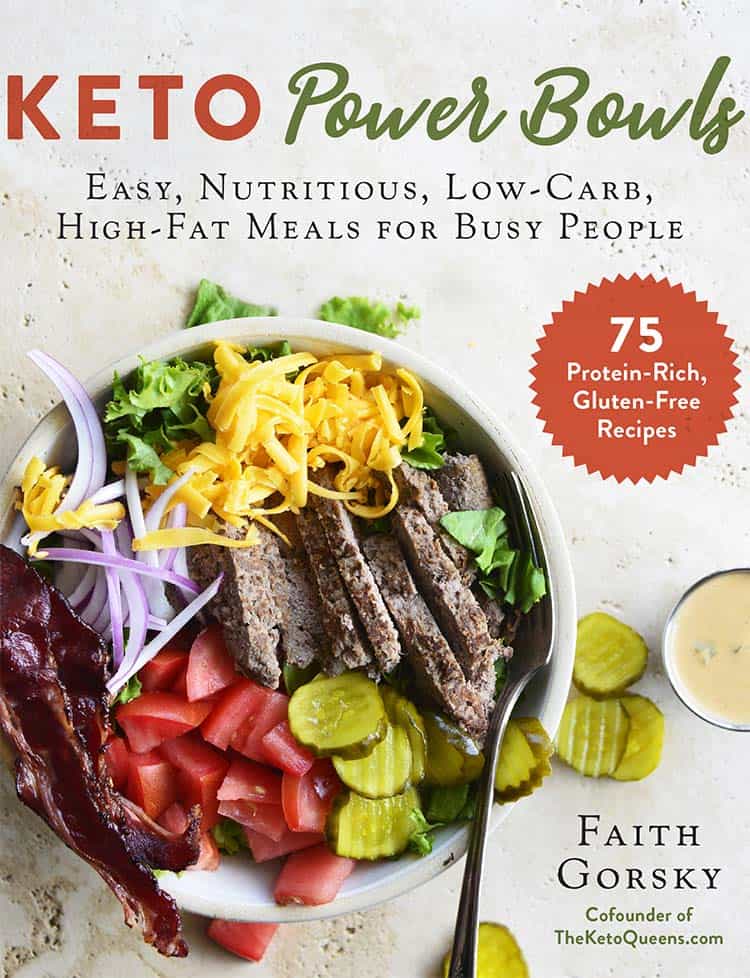 In Keto Power Bowls cookbook, you will eat your way to health with 75 quick and easy gluten free LCHF recipes for busy people on a keto diet!
Keto power bowls are the perfect way to pack a ton of nutrition into a single balanced meal for busy individuals and families on a keto diet! High-quality proteins, healthy fats, and non-starchy fruits and vegetables are the base of these customizable bowls.
Use bases like zucchini noodles, cauliflower rice, and stir-fry, and add a protein, flavorful sauce, and nutrient-dense sides for one-bowl meals that are satisfying, easy to whip up (and can be made ahead of time), budget-friendly, and crowd-pleasing!
Including information on how to meal prep power bowls, what a balanced meal looks like on a low-carb diet, how to swap out components to create new flavor profiles, and how to use power bowls to achieve different health goals (weight maintenance, weight loss, and weight gain), the Keto Power Bowls cookbook is your ultimate guide for keto cooking and eating that will help you meet your macros.
Some of the Recipes From the Book
In This Book
Featuring 75 easy-to-follow ketogenic recipes (that are also gluten-free and grain-free with no added sugar), Keto Power Bowls is for everyone—busy parents cooking for their families, singles who pack a healthy lunch for work, people who are trying to bulk up in the gym, and anyone who is short on time but doesn't want to sacrifice health.
Learn to make breakfast, dinner, salad, soup, and desert bowls, as well as components like sauces and sides, with a variety of international flavors and dairy- and nut-free options:
Poached Eggs with Pan-Fried Summer Squash Turkey Sausage Breakfast Hash
Sweet and Sour Chicken Stir Fry
Rosemary Lamb Greek Meatballs with Creamy Cucumber Salad and Feta
Chipotle Lime Shrimp Cauliflower Rice Bowls
Classic Taco Salad Bowls
Thai Coconut Curry Bowls
Kiwi Raspberry Smoothie Bowls
And More!
Table of Contents
Chapter 1: What a Balanced Meal Looks Like on a Ketogenic Diet
Chapter 2: Power Bowl Components, Keto-Style
Chapter 3: Swapping Out Components to Create New Flavor Profiles
Chapter 4: How to Meal Prep Power Bowls
Chapter 5: How to Use Power Bowls to Achieve Your Health Goals (Weight Maintenance, Weight Loss, and Weight Gain!)
Chapter 6: Recipes (Breakfast Bowls, Dinner Bowls, Salad Bowls, Soup and Stew Bowls, Dessert Bowls, Sides and Bases, Proteins, Sauces, Dressings and Condiments)
Take a Peek Inside