This easy homemade Christmas mincemeat recipe is richly spiced, full of fruit, laced with brandy, and made without meat. It's the perfect vegetarian mincemeat filling for making into festive Christmas mince pies and tarts.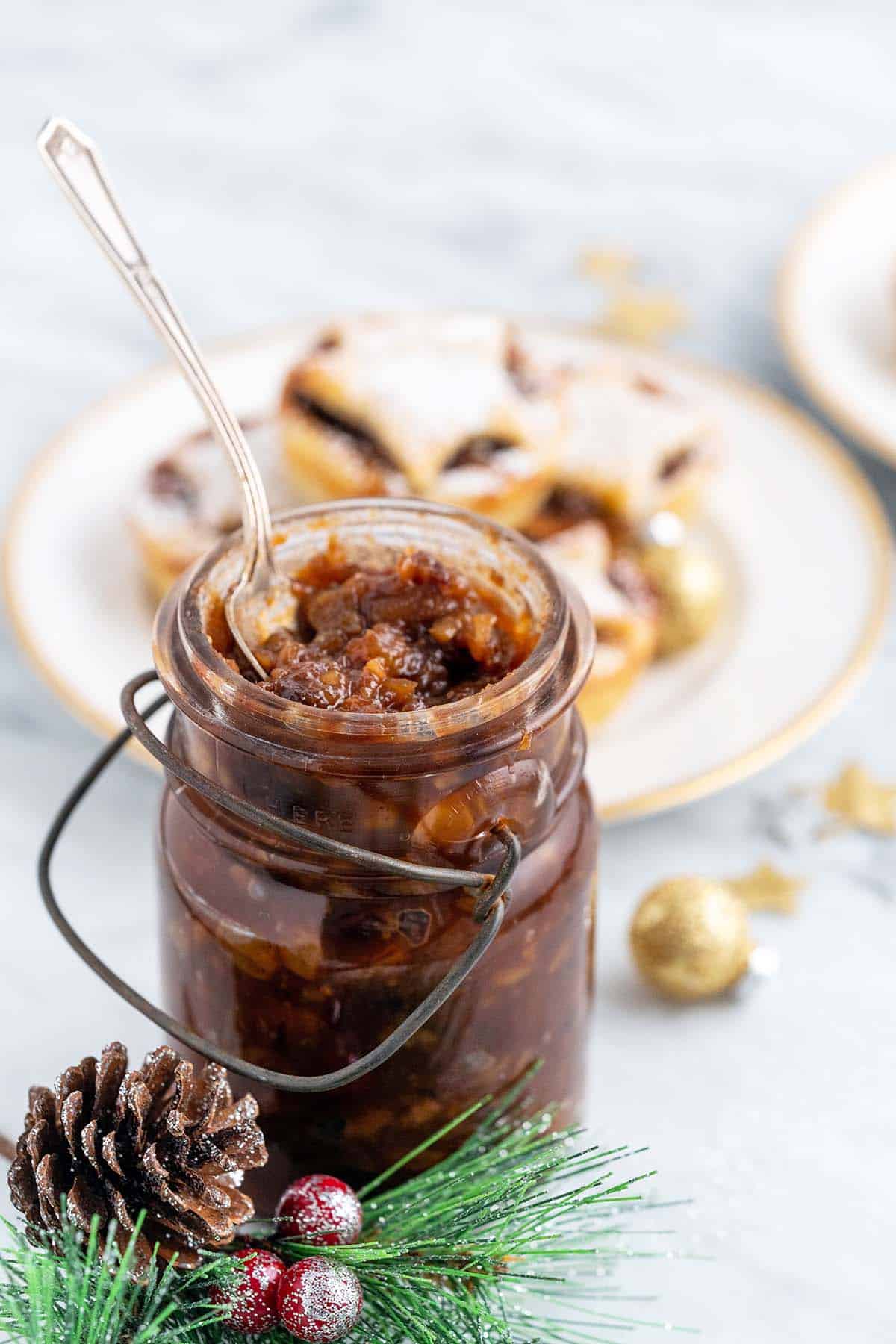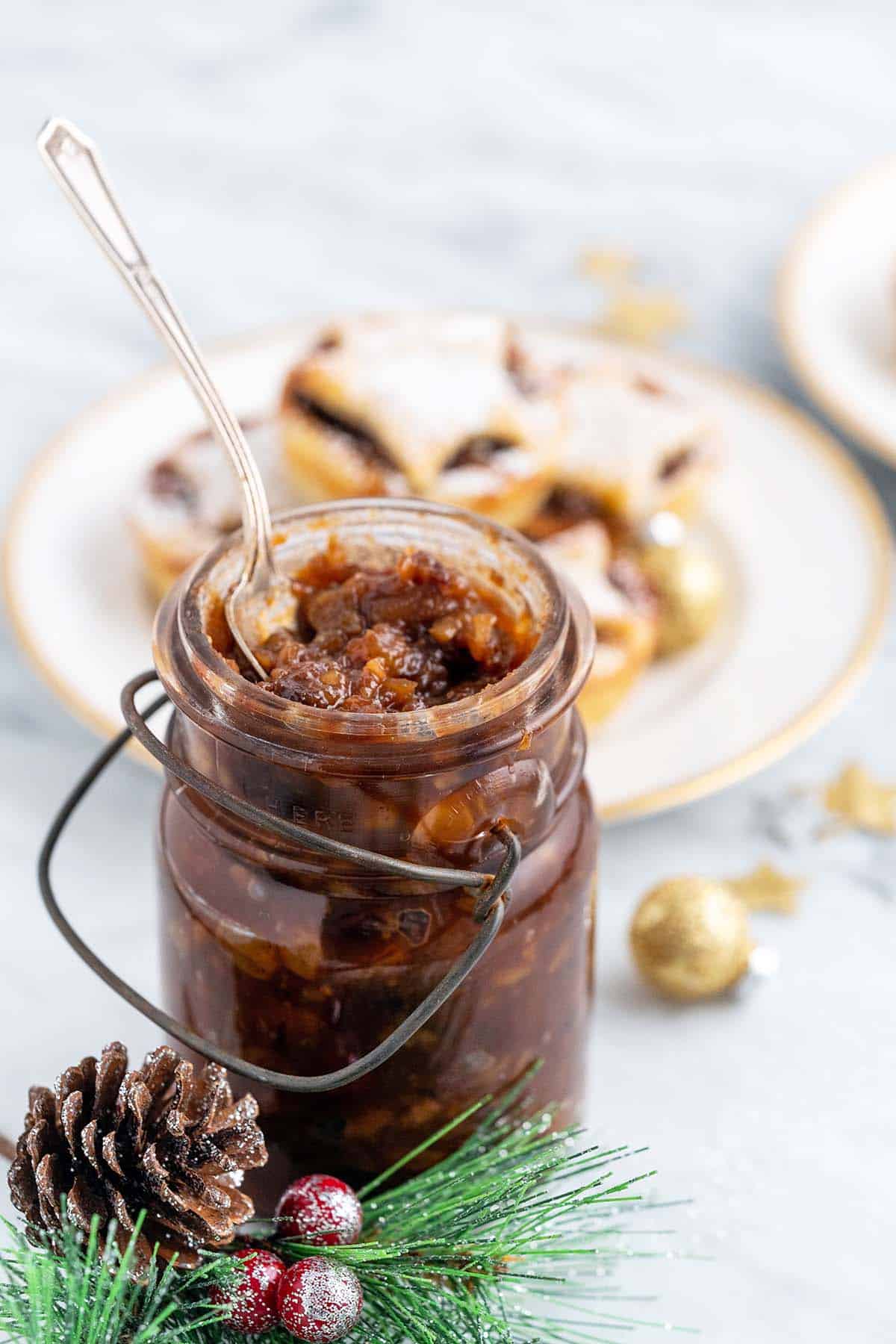 My grandmother on my mom's side made mince pie every year at Christmas.
As a kid who was more familiar with apple, cherry, coconut cream, and even lemon meringue pies, I was curious. One year when I was old enough to remember, I inhaled the heavily-spiced interior that looked like no other pie filling I'd ever seen. A ton of burning questions swirled through my head.
…