I love summer for so many reasons, one of them being the carnivals/fairs/amusement parks and the carnie food that corresponds. The food smells wafting through the air are the best part of the carnival…sausage/peppers/onions, corn-on-the-cob, grilled chicken, cotton candy, funnel cake, fried dough…need I go on? One of my favorite summer food indulgences are caramel apples topped with nuts. Of course you could eat a caramel-nut apple from the carnival and justify it to yourself (hey, it is basically an apple), but why wait for the carnival, or even summer for that matter? You can enjoy caramel apple oats any time!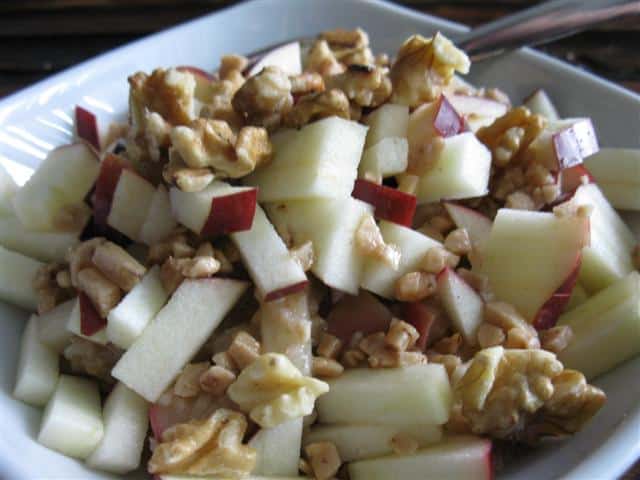 Caramel Apple Oats
(Yield: 1 serving)
¼ c steel cut oats
1 small-medium apple, diced and divided (I used an Empire apple so it would keep its shape during cooking)
¾ c water
Dash salt
Dash cinnamon
1 TB Heath Bits 'O Brickle Toffee Bits (you could probably use butterscotch chips if you can't find these)
1 TB chopped walnuts
In a small pan, combine the oats, ¾ of the diced apple, water, and salt; heat on medium-low heat for ~12 minutes (stirring frequently) or until it reaches your desired consistency. Serve topped with the ¼ reserved apple, Heath bits, and walnuts.