Warm Caramelized Onion Chickpea Spread combines the creaminess of hummus and the rich complexity of French onion soup for the perfect snack.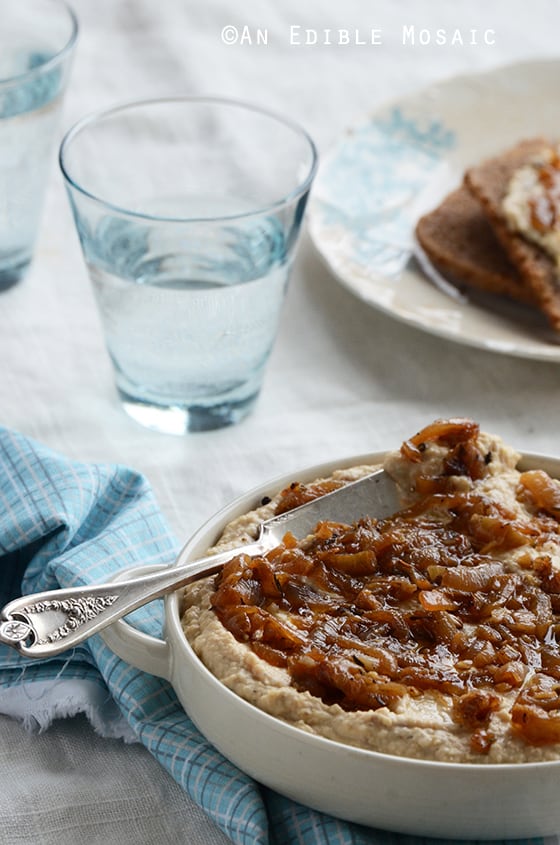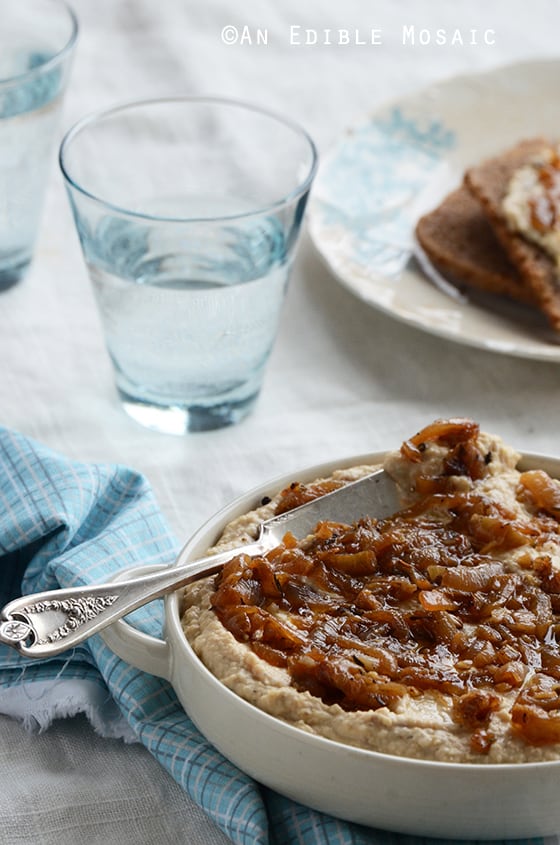 I've been finding myself making fusion-type dishes more frequently lately.
To name a few, Indian-spiced burgers with tamarind chutney and fresh mint, rolled up in hot naan instead of being sandwiched between a bun.
Greek-flavored enchiladas, with garlicky marinated chicken, feta, tomato sauce, and beautiful briny Kalamata olives.
Boeuf Bourguignon served pot pie-style, enrobed in a melt-in-your-mouth tender, flaky pastry crust.
…