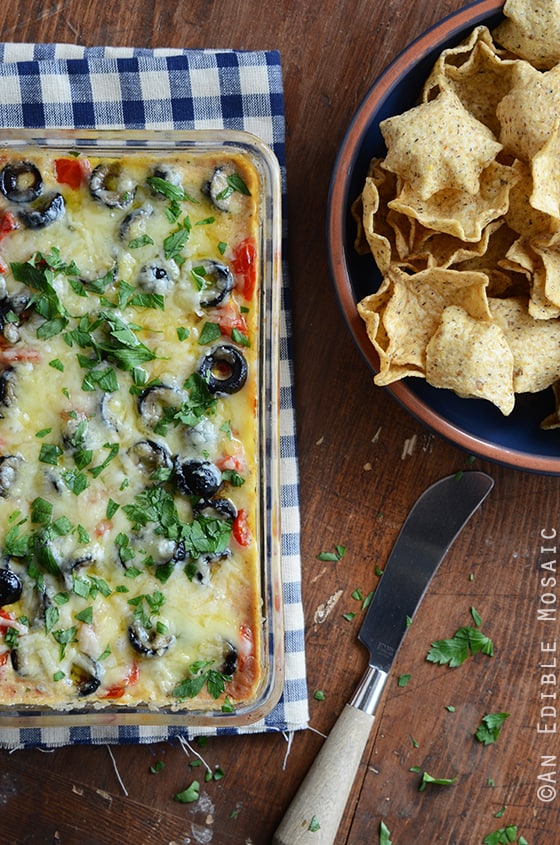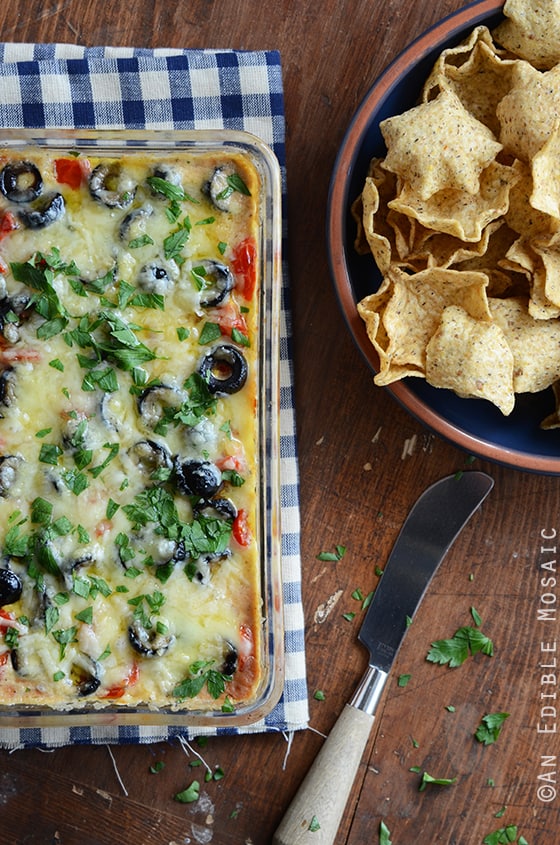 A couple times a year my family makes dinner comprised entirely of appetizers.
Like breakfast for dinner, these appetizers-turned-main-courses are some of our favorite meals. Christmas Eve is always a meal of little bites that everyone looks forward to, and just for the fun of it, a couple weeks ago at my parents' house we decided to do the same thing.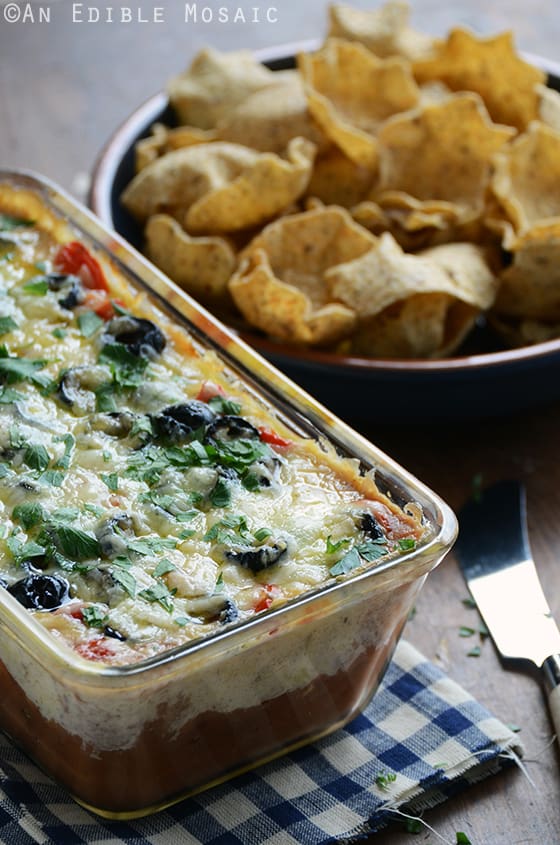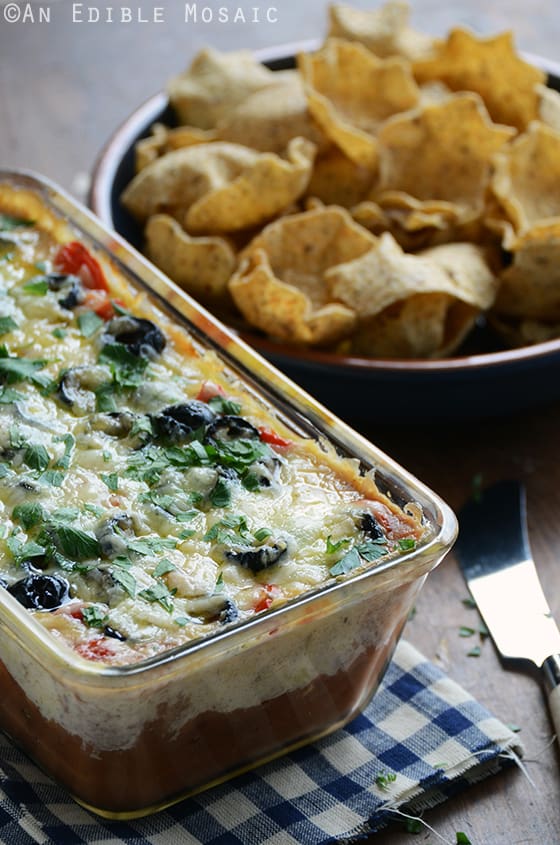 Everyone's favorites were in abundance (like a cheese and cracker tray, spinach-artichoke dip, crudités, and homemade chicken wings), but this bean dip was the complete star of the show.
And I had no problem making it the star of my meal.
Pacific Foods was kind enough to recently send me a sampling of their baked and refried beans (thank-you, Pacific!). The vegetarian organic refried pinto beans in particular were fantastic, especially in this dip…I also think refried black beans would be delish.
What is your favorite appetizer to make into a full meal?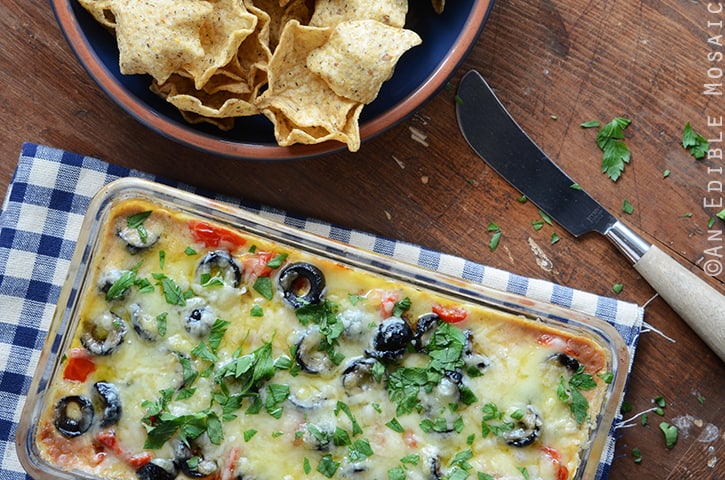 Cheesy Warm Bean Dip
Prep time:
Cook time:
Total time:
Yield:
1 (9 by 5-inch loaf pan); about 12 servings
Ingredients
1 (13.6 oz/385 g) container Pacific Foods Vegetarian Organic Refried Pinto Beans
4 oz (115 g) cream cheese, softened
½ cup (115 g) plain, low-fat yogurt
½ medium onion, finely diced
½ teaspoon cumin
½ teaspoon chili powder
½ teaspoon dried oregano
½ teaspoon granulated garlic powder
¼ teaspoon salt
⅛ teaspoon black pepper
6 oz (170 g) sharp white cheddar cheese, shredded (or use a full 8 oz/225 g if you want!)
1 cup (150 g) cherry tomatoes, chopped
½ cup (60 g) pitted black olives, sliced
1 tablespoon chopped parsley leaves, for garnish (optional)
Tortilla chips, for serving
Instructions
Preheat oven to 400F.
Stir the refried beans and spread them in the bottom of a 9 by 5-inch loaf pan.
Stir together the cream cheese, yogurt, onion, cumin, chili powder, oregano, garlic powder, salt, pepper, and ⅔ of the shredded cheese (reserving ⅓ of the shredded cheese for topping). Spread the cheese mixture on top of the refried beans.
Spread the tomatoes on top of the cheese mixture, and then sprinkle the olives on top. Top with the reserved ⅓ of the shredded cheese.
Bake until bubbling in the center, about 20 minutes. If you want it more browned on top, run it under the broiler for a couple minutes (stay with it, because it will brown quickly under the broiler!).
Sprinkle the parsley on top; serve warm with tortilla chips for dipping.
Disclaimer: I received samples of baked and refried beans for free from Pacific Foods. I was under no obligation to review this product, and as always, opinions stated are my own.