Banana pancake bites use fluffy buttermilk pancake batter to coat banana slices for the perfect little bite-sized pancakes!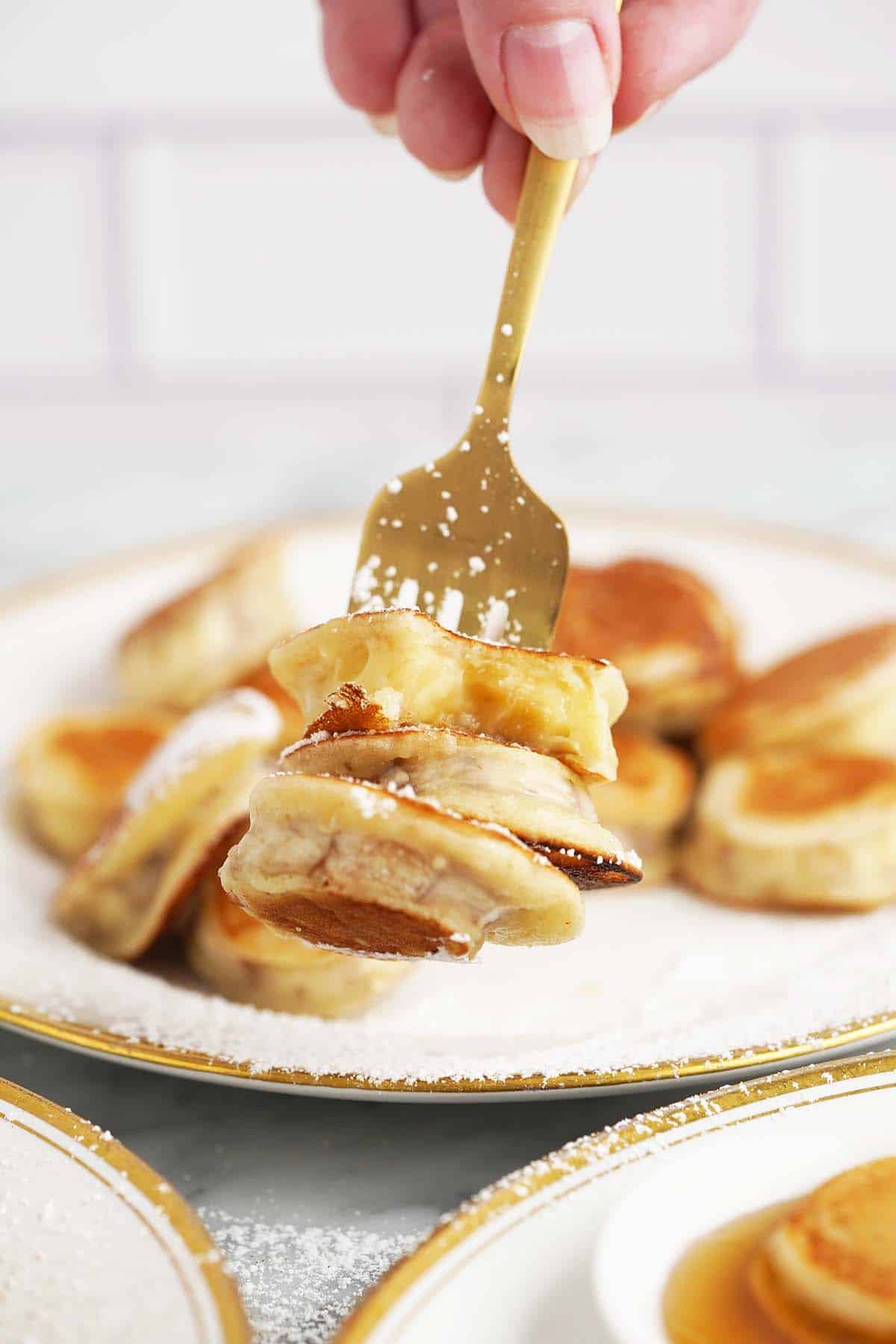 If you're a fan of light, fluffy buttermilk pancakes, you're going to love this banana version!
These bite-sized pancakes are just banana slices coated in pancake batter. They're flavorful, fun, and a favorite of kids and adults.
…