If you've ever had Greek yogurt you know just how thick, rich, and creamy it is.  There are few things its texture and smoothness can be compared with...buttercream, or even ice cream, maybe?  But if you're a fan of Greek yogurt you also know that it's actually healthy for you, unlike buttercream, ice cream, etc.  Just how thick is it, you say?  To me, it's like a cross between cream cheese and sour cream.
Its uses are endless and it's great in both sweet and savory contexts.  My husband calls it lebaneh and eats it with pita bread and olive oil.  It can be used in smoothies, as a topping for fruit, mixed with herbs as a dip for veggies, as a substitute for mayo, sour cream, cream cheese, etc...its uses go on and on. 
The only downfall of Greek yogurt is it's price, but that's easily remedied by turning regular yogurt into Greek-style yogurt at home (a 32 oz container of plain yogurt only costs $1.99!).  I'd say that's a pretty sweet (or savory) deal.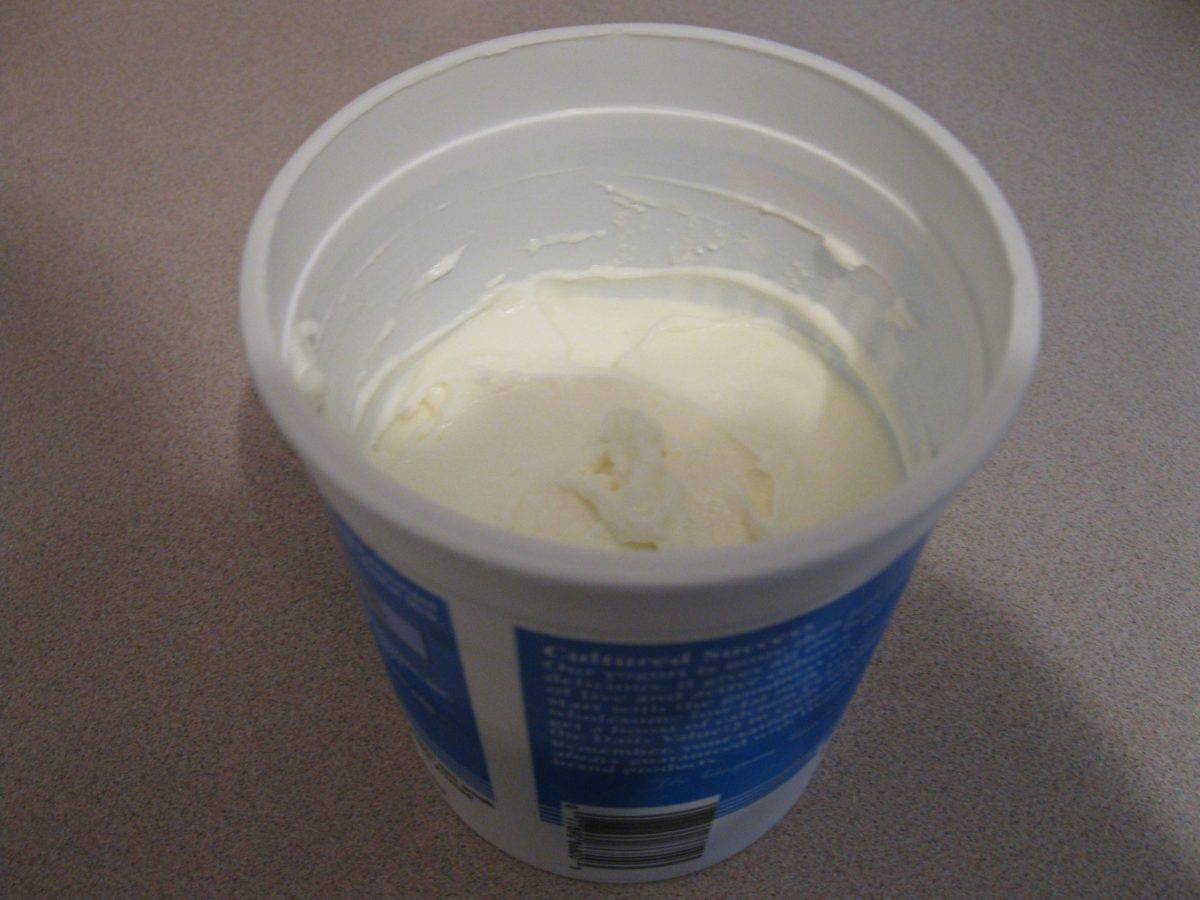 Greek-Style Yogurt: 
(Yield:  ~20 oz, or ~⅔ of the container that you started with)
32 oz container plain, low-fat yogurt
1 strainer fitted over a bowl
3 coffee filters (or cheesecloth)
Plastic wrap
Place the strainer inside the bowl; place the 3 coffee filters overlapping inside the strainer so that they hang over the strainer's edge.  Put the yogurt on top of the strainers and cover it with plastic wrap.  Leave this in the fridge for ~1 day (more or less depending on how thick you like your Greek yogurt), making sure to empty the whey that collects in the bottom of the bowl.
NOTE:  You can use the whey for other things (it's protein rich!), so don't discard it.  Blend it with fruit for a pre-workout smoothie...add it to cooked oatmeal...add it to recipes for baked goods...you get the idea.