This Yogurt Mousse with Honey and Fresh Figs recipe balances a sweet and slightly tangy, airy mousse with fresh sweet figs.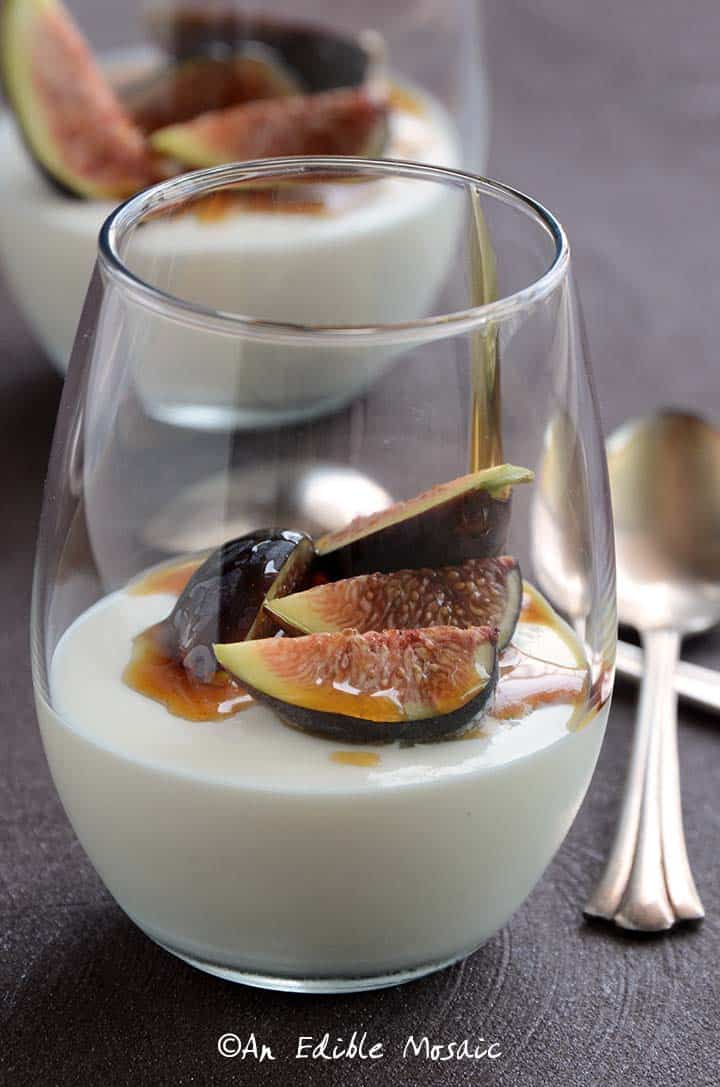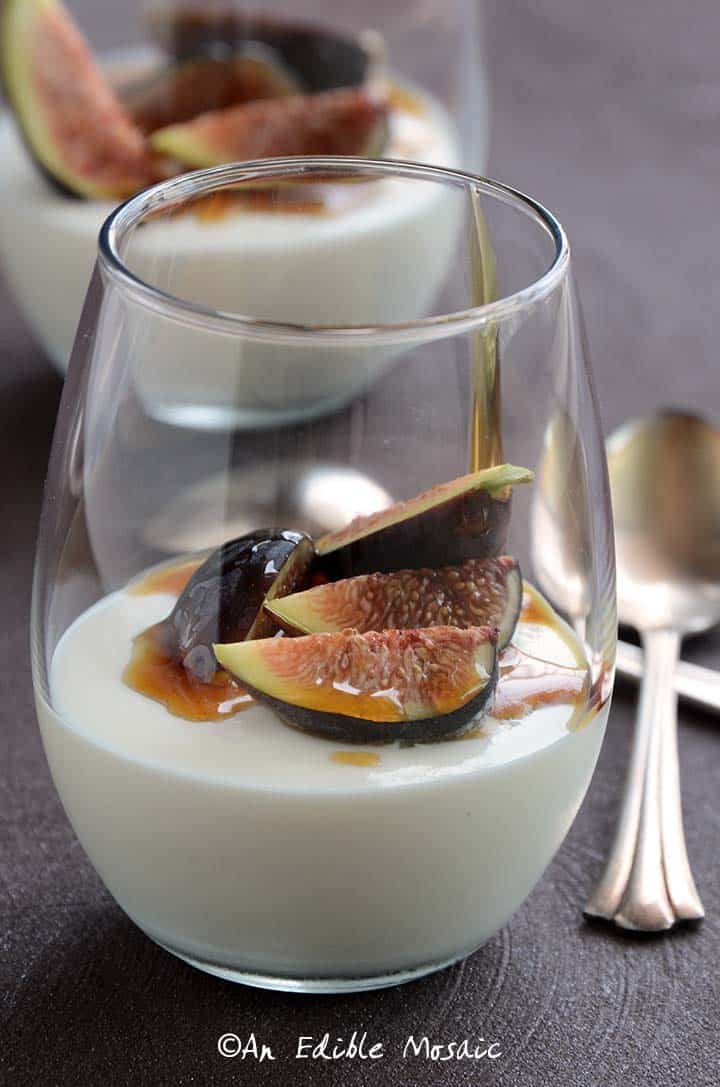 A while ago, a sweet friend me a copy of a book he thought I'd enjoy, called Mourad: New Moroccan by Mourad Lahlou. My friend knows me well because I swooned over this book the instant I opened it.
Mourad: New Moroccan by Mourad Lahlou
Mourad: New Moroccan by Mourad Lahlou
The Recipes
Mourad's voice is very real. You can tell he's one of those people who cook from the heart, without over-thinking or over-complicating things. His book includes a good amount of classic Moroccan favorites (like Basteeya, Merguez, and Couscous), but even his take on classic dishes is somehow reinvented, making everything feel fresh and relevant to the way people want to eat today. And I was so impressed by his trend-setting new recipes inspired by Moroccan cuisine, like Date Leather and Fig Leaf Ice Cream.
The Writing
Just as much as the recipes, I loved the writing in this book. Explanations are spot-on, recipes are easy to follow, and the stories and anecdotes about life and travel had me not wanting to put this book down. In particular, Mourad's introduction to the chapter "Rite of Spring", his chapter on meats, captivated me. It hit a personal note with me.
Mourad describes the first time he slaughtered a lamb, in the most eloquent of detail. In Morocco (and other Islamic societies), an animal must be slaughtered in the most humane way possible. He talks about how the day started like any other holiday – sun shining and big family breakfast. The whole family (about 30 people) gathered in the courtyard to witness the ritual, and as it came time, the air became thick and still and Mourad's grandfather said a prayer of thanks for the animal and the sacrifice it was about to make.
Mourad goes on to say that this ritual might seem barbaric; he says "But I'm telling you that it's the opposite, not simply because the slaughter is done in a humane way, but because the act of witnessing it is a reminder that we can never take a life for granted. When you've seen an animal give its life for you, you don't take it lightly. You cook it with care. You eat it with respect. And perhaps the greater barbarism is never coming face to face with that, and pretending that meat comes from a market, not an animal."
A couple months ago, my husband Mike (who is a great lover of lamb) took me to a halal butcher to watch a lamb being slaughtered. I really didn't want to go at first, but I think it's important to understand where our food comes from.
Honestly, I think this is something everyone who eats meat should see at least once. Even so, it isn't something that is easy to watch. I couldn't help but silently weep, tears streaming down my face. It is incredibly humbling to watch an animal give its life so you can sustain yours. Anyway, Mourad's story was just one of the many reasons I fell in love with this book.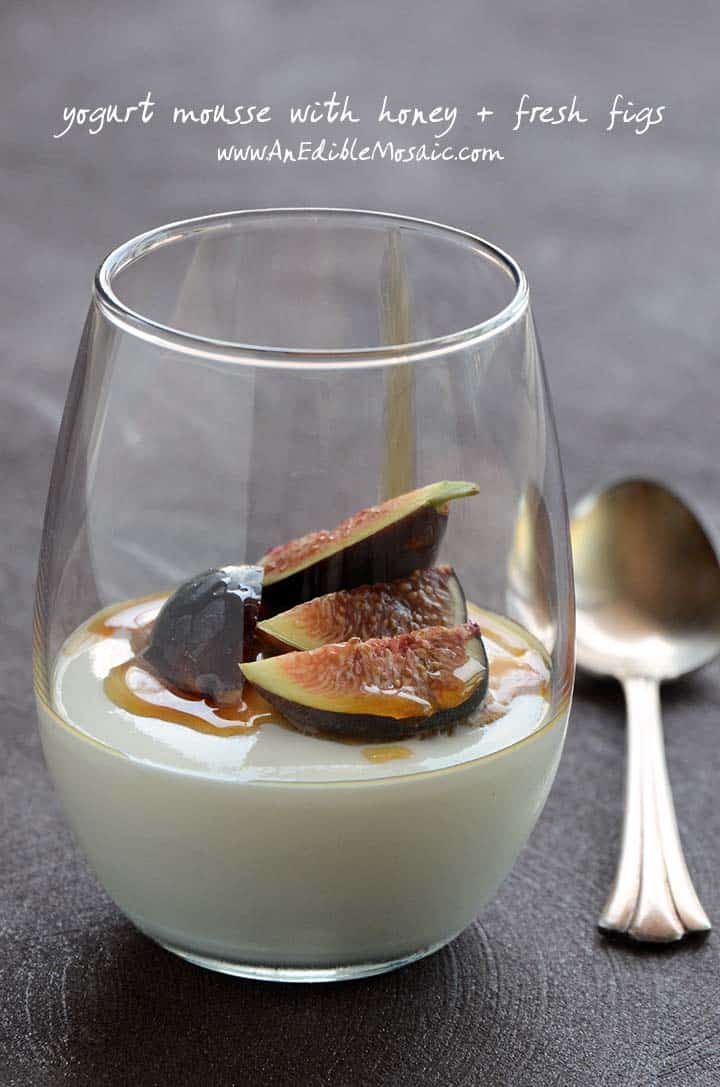 Yogurt Mousse Recipe From Mourad: New Moroccan
The first recipe from the book I tried was Yogurt Mousse, which was lovely. It was similar to Panna Cotta, but a bit lighter and more airy. Additionally, it a more complex flavor because of the yogurt. I topped it with fresh figs and raw, local honey. It's a really lovely treat, especially when fresh figs are in season.
What Other Type of Fruit Could I Use?
If figs aren't in season or if they're not your thing, this recipe would also be great with the following fruit or fruit spreads:
Ripe, fresh peaches or plums
More Yogurt Desserts:
Did you make this recipe? Please rate it and leave a comment below because I love hearing from you! You can also tag @anediblemosaic on social media. To stay up-to-date FOLLOW ME on Instagram, Twitter, and Facebook. Xoxo, Faith
Yogurt Mousse with Honey and Fresh Figs
This Yogurt Mousse with Honey and Fresh Figs recipe balances a sweet and slightly tangy, airy mousse with fresh sweet figs.
Instructions
Put ½ tablespoon of water in a small bowl and sprinkle the gelatin on top; gently swirl the bowl to help the gelatin dissolve. Once solid, remove the gelatin and break it into 2 pieces; put them in a small bowl. Bring the remaining 3 tablespoons of water to a simmer in a small saucepan over medium-high heat. Pour the hot water onto the gelatin and gently whisk with a fork to dissolve. Cool for 5 minutes.

While the gelatin mixture cools, put the heavy cream in a medium bowl. Use a handheld electric mixer to beat it until it's thickened but doesn't yet hold a shape. Transfer to the fridge.

Use a handheld electric mixer to beat together the yogurt, powdered sugar, vanilla, and gelatin mixture in a small bowl until the mixture is very thick, and you can see a trail of the whisk as it whips.

Gently fold the yogurt mixture into the whipped cream, adding half at a time. Pour into 2 individual serving bowls and refrigerate until set, about 2 to 4 hours (or overnight).

Serve topped with figs and honey.
Faith's Tips
Adapted slightly from Mourad Lahlou's recipe for Yogurt Mousse in Mourad: New Moroccan; Artisan, 2011.
Add a small handful of granola and enjoy this for breakfast!
Nutrition
Nutrition Facts
Yogurt Mousse with Honey and Fresh Figs
Amount Per Serving
Calories 213
Calories from Fat 81
% Daily Value*
Fat 9g14%
Cholesterol 33mg11%
Sodium 30mg1%
Potassium 187mg5%
Carbohydrates 29g10%
Protein 7g14%
Vitamin A 402IU8%
Vitamin C 1mg1%
Calcium 87mg9%
Iron 1mg6%
* Percent Daily Values are based on a 2000 calorie diet.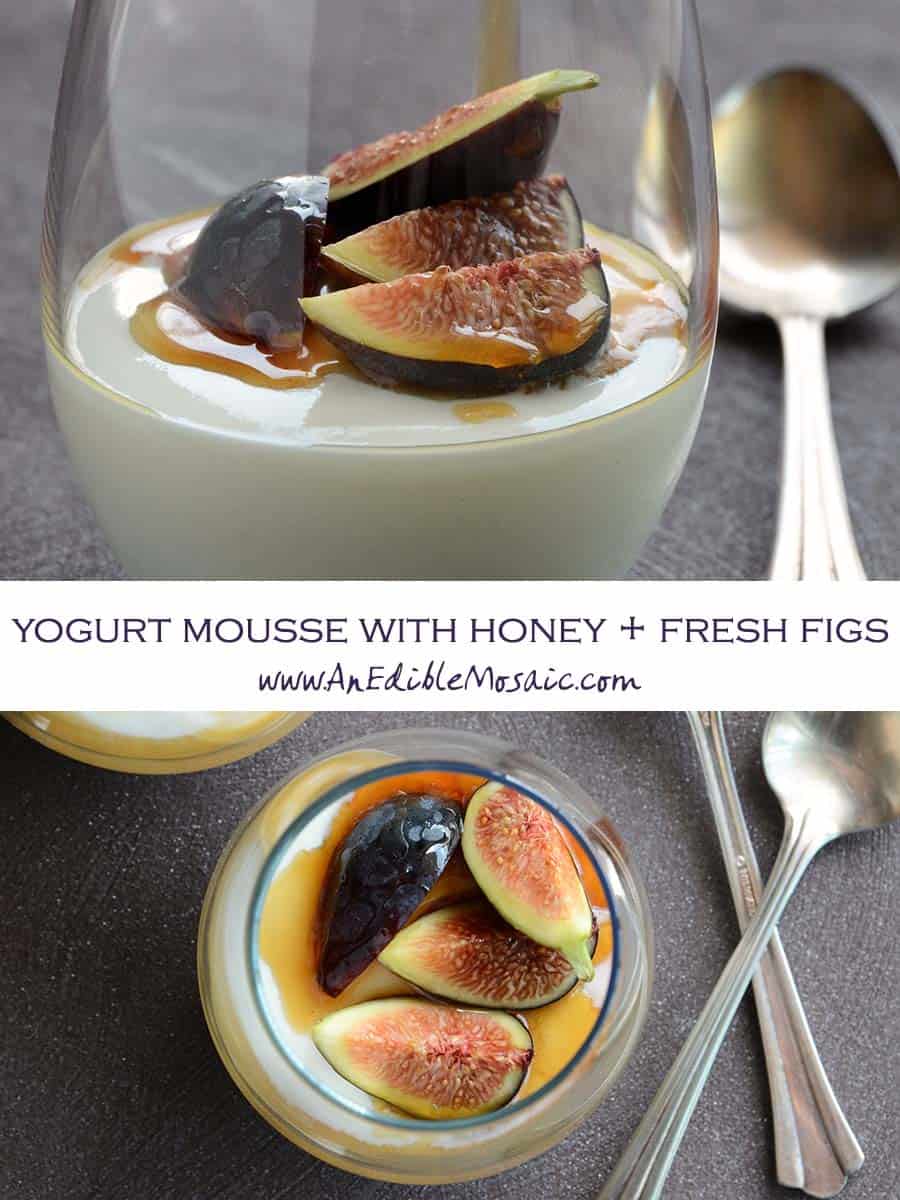 Disclosure: This post contains Amazon affiliate links to products I believe in, which means that even though it doesn't cost you anything extra, I will receive a small amount of money from the sale of these items. Thank you for helping to support An Edible Mosaic!