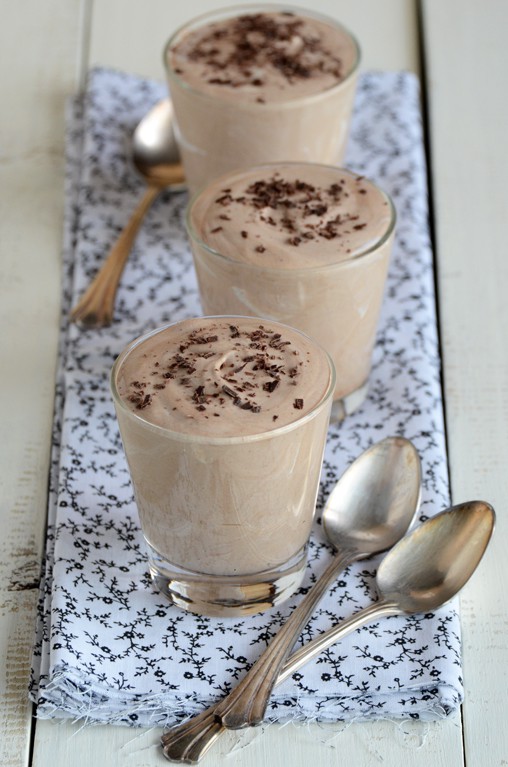 I don't know…it looks a little bit like canned meat…and it doesn't smell good either, I told my friend on the phone. I was making dessert, and that's not a sentence that should ever be said when referencing something sweet.
I was talking about chestnut puree.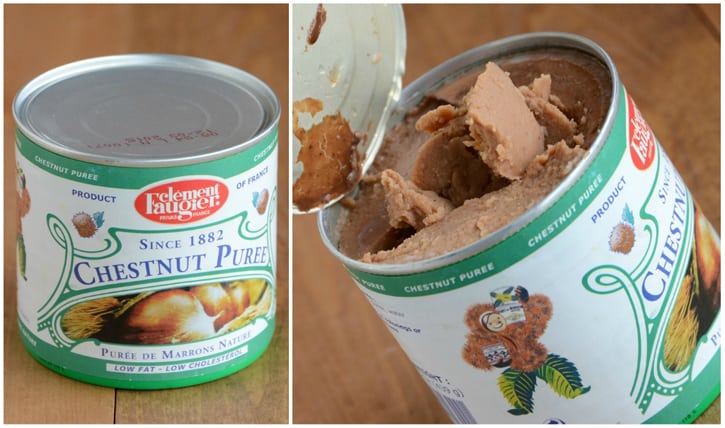 I bought it at a grocery in Brooklyn called Sahadi's (which is a fantastic store, by the way! Don't be deterred by this product…if you're in the area I highly recommend checking it out), and I had high hopes for it. I love the flavor of chestnut – complex, slightly sweet, nutty, with a buttery texture – and I thought I would use the puree to make a festive treat around the holidays.
That is, until I opened the can. (And no, it wasn't expired…the expiration date is actually December 3, 2015! But I can't imagine how it would look/smell then.) Since I don't have access to chestnut puree on a regular basis (and I didn't feel like making a trip to the store for chesnuts, which I would then have to roast and turn into puree), and I've never had chestnut puree before so I have no point of reference as to what it should look/smell like, I pressed on. (Yes, I know, maybe not the best idea, lol!)
I had the idea to make a chocolate chestnut pastry cream and mix it with whipped cream for a light, mousse-like dessert. After it was made it looked gorgeously delicious and smelled just as good as it looked; still, it was with great caution that I convinced myself to taste it (after several minutes of pep-talking myself). So, so, so glad I did though. It was wonderful. The texture was velvety smooth and creamy. The flavors of chestnut and chocolate came together wonderfully into a deep, rich, almost coffee-like flavor.
I guess the moral of the story is that looks can be deceiving…especially when it comes to dessert. ;)
A Note on the Chestnut Puree: If you can't find chestnut puree at the grocery store, you can make your own (for this recipe you need unsweetened; the only ingredient(s) should be chestnut and possibly water). A Google search for "homemade chestnut puree recipes" gives lots of results.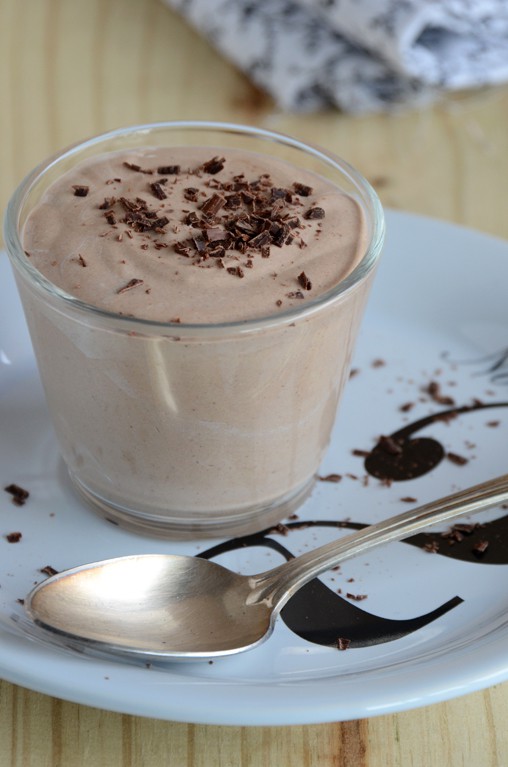 Chocolate Chestnut Creams
Yields 10 servings
2 cups milk (low-fat is fine), divided
2 large eggs
1 large egg yolk
1 cup sugar
⅛ teaspoon salt
6 tablespoons all-purpose flour
2 tablespoons unsweetened cocoa powder
1 (15.5) oz can unsweetened chestnut puree
1 teaspoon pure vanilla extract
1 cup heavy cream
2 oz bittersweet chocolate, shaved (optional; for garnish)
Use a handheld electric mixer to beat together 1 cup milk, the eggs, egg yolk, sugar, and salt in a large bowl, and then beat in the flour and cocoa powder. Beat in the chestnut puree until smooth.
Transfer to a medium saucepan and bring to a boil over medium heat, whisking constantly. Turn off heat and gently whisk in the remaining 1 cup milk and the vanilla. Strain through a fine mesh sieve to remove any lumps.
Cool to room temperature, then refrigerate to chill (about 2 hours). Whip the cream to stuff peaks and gently fold it into the custard (don't over-mix, a few white streaks are fine). Serve chilled, garnished with bittersweet chocolate shavings, if desired.